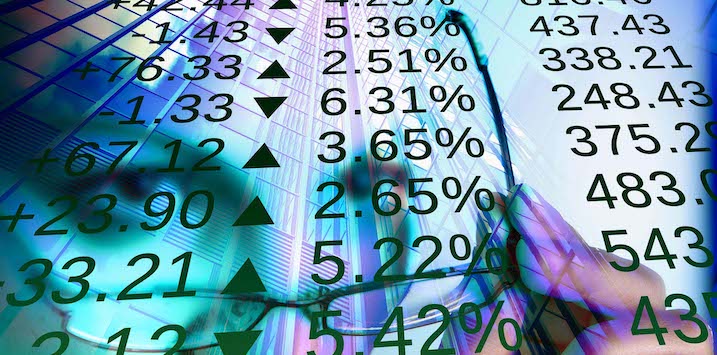 How value investors could benefit from this market correction
It's been a tough few years for value investors, with value stocks now trading at the largest discount to growth stocks since the 1999 tech bubble. But I think the discount will close as the market correction separates quality businesses from expensive, high beta, high hope stocks.
The following chart reveals the magnitude of the challenge for value investors. It displays the MSCI World Value Index P/E Ratio against the MSCI World Growth Index P/E Ratio. Finding value started getting particularly challenging in 2016 and it became increasingly difficult until today. At this moment the last time value was so challenging was 20 years ago, when the tech boom pushed companies with neither earnings nor revenue to stratospheric levels. Sound familiar?
Value stocks trading at the largest discount to growth stocks since Tech Bubble 1999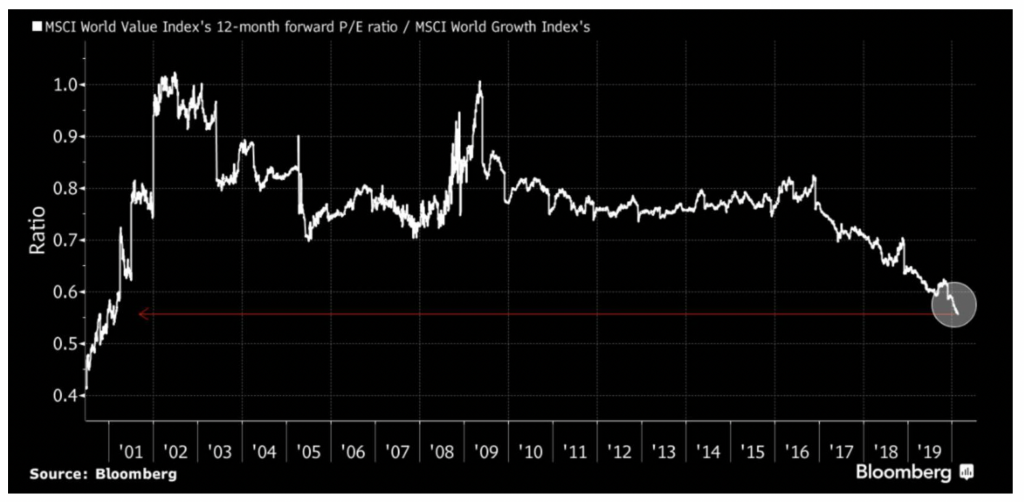 As we have warned, and thanks to black swan events like COVID-19, the chase for yield will now reveal itself to be the silliest of endeavours.
Investors may have extracted a slightly better yield by venturing away from term deposits, but term deposits offer virtually no risk of loss. What's the point of an extra four per cent income when the risk is you could lose 50 per cent of your asset value?
The Montgomery funds have the ability to hold variable amounts of cash helping us to offer investors the prospect of preserving hard-won wealth in tough market conditions. Take The Montgomery [Private] Fund for example, which has beaten the broader market (as measured by the S&P ASX/300 Index) since its inception. The Montgomery [Private] Fund has achieved this result while holding an average balance of cash of over 35 per cent since its inception.
That cash has been the result of an absence of a sufficient number of clear and obvious opportunities that ticked all of our quality, value and prospects boxes. And while we have complained about an absence of value for a long time, I am not sure our investors have appreciated just how challenging it has been.
Quality will remain important because not all stocks are going to bounce after the worst of the news flow is over. An investor in a portfolio of expensive, high beta, high hope, but low-quality companies, may not enjoy a substantial recovery.
There's a lot going on and we look forward to helping you navigate it all.
You can read our updates on the testing data here: Anaylsing US COVID-19 Developments