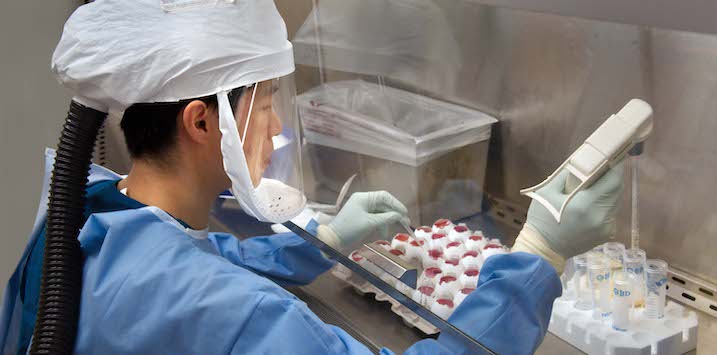 Is the US about to experience a nasty spike in coronavirus cases?
With markets bouncing it is worth making a couple of observations. Firstly, there were periods during the Global Financial Crisis when the market rallied as much as 10 per cent.  Secondly, there is a solid relationship between really ugly COVID-19 case spikes and inadequate early testing.
If a country fails to conduct tens of thousands of early tests and then follows those tests up by tracing the source, they experience nightmarish spikes in COVID-19 cases. Italy is discovering this now as it's delayed testing program finally ramps up and finding a 17 per cent detection rate.
The US is well behind Italy in terms of testing and we currently expect it will soon be witness to massive spikes in confirmed cases, just as Italy has.
South Korea has tested 4000 people per million. Cumulatively, the US has only tested 26 people per million!  And, unsurprisingly, the more you look, the more you find. The difference between the US and South Korea is that South Korea knew they had a problem and went really hard on testing. The US has not followed that path and they are behind the curve. Compounding the issue for the US is their tests, until now, haven't been working.
In terms of impact, airlines are on the COVID-19 frontline. Our national carrier, Qantas has materially cut its domestic capacity by 5 per cent and its international capacity by 23 per cent in response to the fall in demand for travel – something we predicted when we noted the panic could be worse than the pandemic.
From the company's fleet of twelve A380s, only two aircraft remain in service. Capacity cuts and massive fare price discounting will act to hit revenue hard. On the costs side of the business, Alan Joyce has announced he won't be taking a salary for the rest of the year, nor a bonus (valued at an estimated $23 million), and staff have been asked to take paid and unpaid leave to limit the need for redundancies. Almost 2000 staff are reported to have been furloughed while some executives will accept a 30 per cent pay cut. Qantas has also suspended its A$150 million buyback, which was only announced in February.
Our channel checks have revealed that management believe the issues won't be resolved until at least September. Eventual recovery is therefore something to expect in the first or second half of FY21.
The hit to earnings means the company's leverage ratios are likely to climb and interest coverage ratios fall.  Nevertheless, the balance sheet appears solid, with almost $2 billion in cash and another billion dollars in undrawn facilities.
With the worst of the COVID-19 case numbers and fatalities still ahead, Qantas will need every cent.