Has 2010 been a good year for Value.able investing?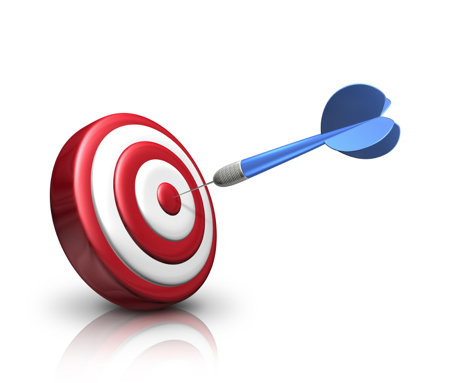 Christmas is about sharing and joyful memories. With just 18 days to go, I thought it would be educational, if not insightful, to share the performance of some of the securities Value.able Graduates have discussed here at my blog.
Does the Value.able approach to investing, as advocated some of the world's leading investors, have merit?
First Edition Graduates may not be surprised by the results posted below. The higher quality businesses, those scoring A1 and A2 Montgomery Quality Ratings (MQRs), and those at larger discounts to intrinsic value have, in aggregate, beaten the index. Some have trounced it. And with the exception of QR National, the companies that were labeled as poor quality (C4 and C5 MQRs) and overpriced, have under-performed. Some of the maturing higher quality companies (think JB Hi-Fi) have indeed performed.
The following tables present some of the blog posts and the stocks that I have listed, mentioned or discussed in them. I have consistently suggested investigating an approach that seeks the highest quality businesses and prices that offer the biggest discounts to value.
Whilst the results are short-term (therefore nothing should be taken from them), they are nevertheless encouraging. The approach advocated in Value.able is worth investigating.
Many Value.able Graduates have suggested I start a newsletter or a stock market advice service. Thank you for the encouragement. I do enjoy the cross pollination of ideas and look forward to 2011 attracting even more investors to the patient and rational approach shared here at my blog.
Here are the tables (DO YOUR HOMEWORK AND RESEARCH. ENSURE YOU ARE COMPREHENSIVELY INFORMED. SEEK AND TAKE PERSONAL PROFESSIONAL ADVICE).
Do these three companies represent the last of good value? Oroton, JB Hi-Fi, DWS, Cogstate, Cash Converters, Slater & Gordon, ITX, Forge, Decmil and United Overseas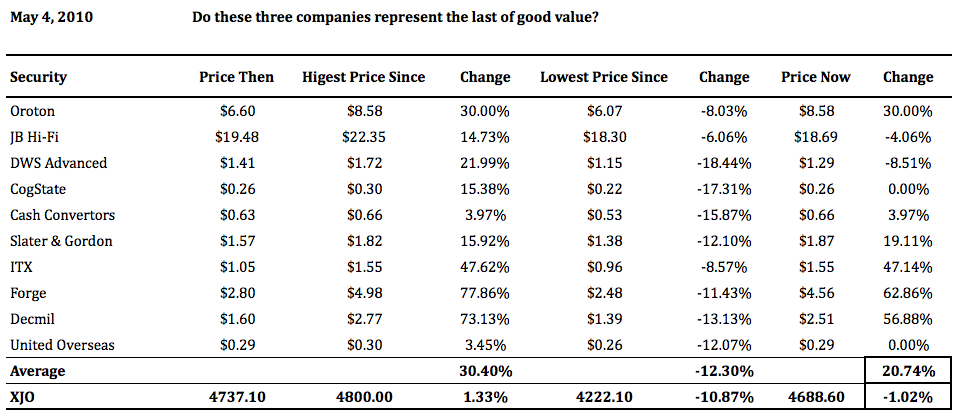 Which 15 companies receive my A1 status? CSL, Worley Parsons, Cochlear, Energy Resources, JB Hi-Fi, Navitas, REA Group, Carsales, Mondaelphous, Iress, Fleetwood, ARB, McMillian Shakesphere, Sirtex, Oroton.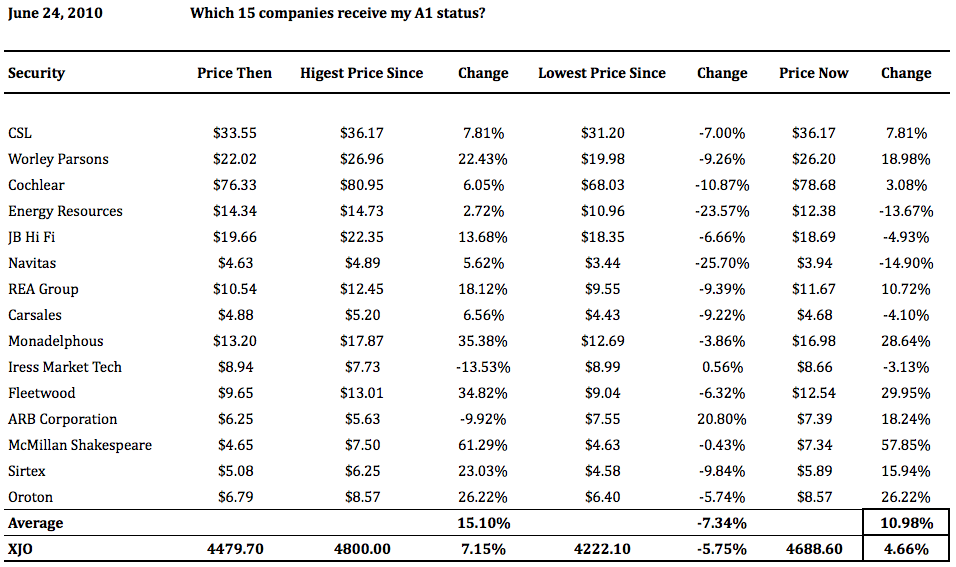 Is Apple an A1? What A1 companies does Roger Montgomery think are the best value right now? Apple, Forge and Decmil.
Where are my valuations Roger? Cabcharge.

JBH's years of fast growth has slowed.

What do you think of the QAN, JBH and ITX results Roger? Qantas and ITX

Telstra profits will continue to drop

Who is in front of the reporting season avalanche? Navitas, JB Hi-Fi, Cochlear and Matrix.

Part II: What else has the reporting season avalanche uncovered? Ross Human Directions, Monadelphous, Forge, Carsales, DWS, Finbar, SMS Management, CSL, Consolidated Media, Integrated Research, McMillian Shakesphere, Count Financial, Domino's Pizza, The Reject Shop, Credit Corp, Chandler Macleod, Primary Healthcare, Slater & Gordon, Noni B, Embelton and Tamawood.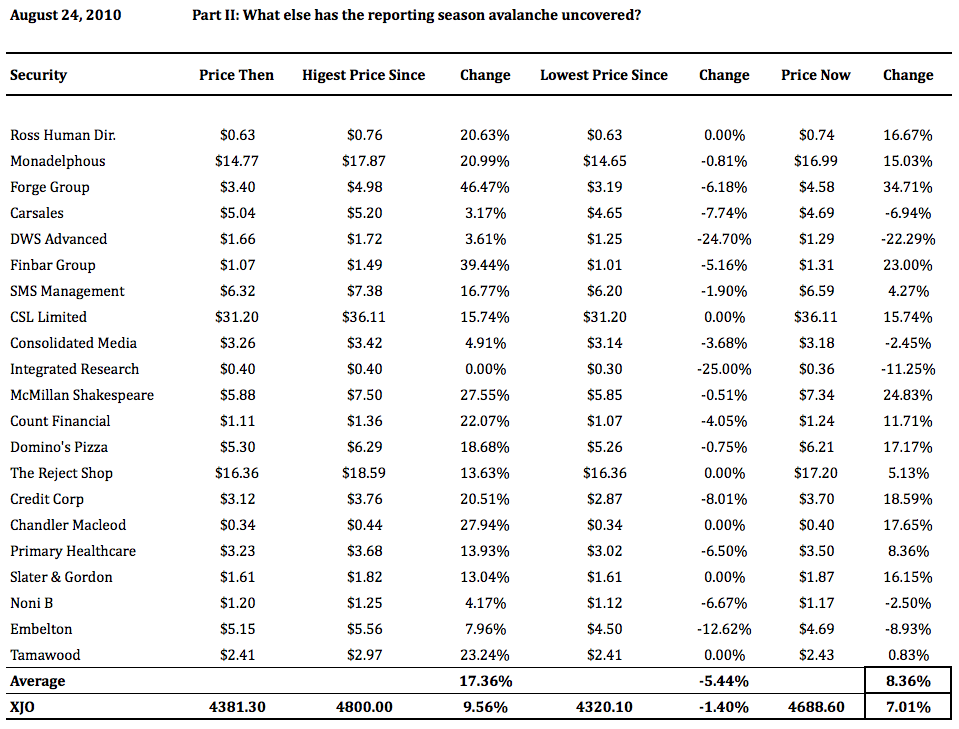 Retailing Maturity – Roger Montgomery now has reservations about JB Hi-Fi.

Part III: The avalanche is over – where should you be digging for A1s? Lycopodium, REA Group, Fleetwood, K2 Asset Management, Acrux, Hunterhall, Macquarie Radio, Blackmores, ISS Group, Thorn Group, GUD Holdings, Webjet, Kresta Holdings, Kingsgate, Fiducian and Euroz.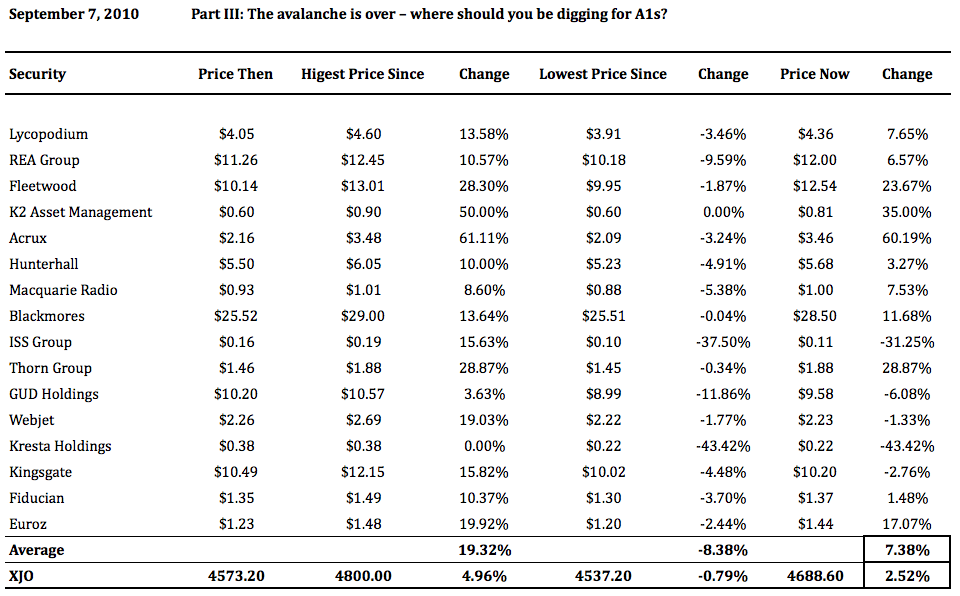 How does cash flow through Decmil?

Part IV: Where should you focus your digging?

Will Roger Montgomery invest in QR National?

I thought the performance of Fosters after the wine bid was knocked back was interesting, but only another year or two will confirm whether the opportunity to add value was passed up. Some higher quality businesses also underperformed the market, thanks in part to deteriorating short-term prospects rather than deteriorating quality.
Remember to look for bright long-term prospects. Of course, in the short-term prospects will swing around – that is business, but longer-term prospects of businesses with true sustainable competitive advantages tend to win out.
Keep an eye on the blog before Christmas as I will be posting a couple of very handy lists (and possibly some homework) before the annual Montgomery Family Christmas break.
Posted by Roger Montgomery, 7 December 2010.