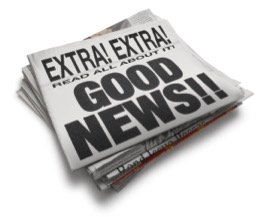 Good news this week for two Montgomery holdings
Firstly, Seek Limited (ASX:SEK) subsidiary Zhaopin Limited (NYSE:ZPIN) received a boost when it reported 3Q14 revenue growth of 32 per cent year-on-year (YOY); and EBITDA growth of 34 per cent YOY.
We will be investigating why the unaudited result was so strong given the company had been growing at around 11 per cent YOY; and Zhaopin's key competitor, JOBS, reported 3Q14 revenue growth of just 13 per cent YOY.  The result, which was reported under A-IFRS (Australian Accounting standards), will differ to the results prepared under GAAP for its US listing.
In other piece of positive news, the major banks have – as we anticipated in our research and investigation of the impacts from David Murray's Financial System Inquiry – already started reducing their deposit rates and it seems competition for deposits has evolved to cooperation.
This is ideal for Bendigo & Adelaide Bank (ASX:BEN) as it can piggy-back on these lower-rates to expand its margins. We have assessed that Bendigo Bank is much more leveraged to margin improvements than volume increases, so these trends are going in the right direction for them.
As the Financial System Inquiry increases mortgage risk-weightings for the major banks, deposit rate reduction will likely only accelerate – much to the chagrin of income dependent retirees. We have reported on this as well as the inevitable increases in the D-SIB (Domestically Systemically Important Banks) capital requirements, you can watch our video here with the ABC's Ticky Fullerton.
By way of example, while the Reserve Bank of Australia has not moved official interest rates since August last year, three-month, six-month and one-year term deposit rates have been cut in recent months.
Figures from our good friend Andrew Willink's website RateCity show, three-month term deposits have fallen the most. National Australia Bank, Westpac and ANZ have cut their rates by at least 20 basis points since June, almost equaling an "official" RBA reduction. Rates on six-month term deposits have also dropped 11 basis points since July, to an industry-wide average of 3.26 per cent, and 12-month deposit interest rates have fallen a similar amount, to between 3.2 and 3.3 per cent for all of the major banks.