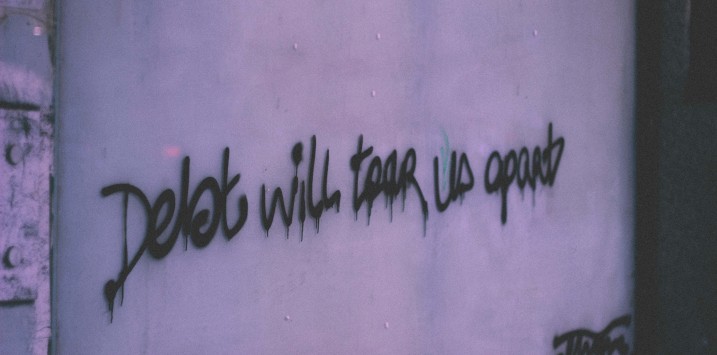 Debt levels are indeed hurting
Data that forms an investment thesis is not always presented in the most coherent and easy to digest manner. It is indeed often the case that once data has been distilled into a form that is easy to draw conclusions from, it is often too late to act on as the trend has already become obvious. It is therefore often even more interesting to look at more circumstantial data that can give an early indication of the future direction of the more substantiated data.
I have recently posted blog posts about:
Australia's overall world leading debt levels*
The rapidly falling savings ratio*
Mortgage arrears rising and mortgage stress levels*
All of these paint a fairly bleak picture of the state of future consumer demand and describes why we are very cautious in investing in any company that derives revenues from selling to Australian consumers.
Part of our investment process is to constantly challenge our assumptions and to look for evidence that disproves any conclusions we have based our investment decisions on. This ABC article is though not a contrarian indication but instead further confirmation that the trends described in the previously linked posts are still intact and likely to continue for quite some time.
What is particularly interesting to me from the article is:
Both the National Debt Helpline (government run) and Moneycare (the Salvations Army's debt helpline) are seeing significant increases in call volumes. This is interesting as calls for help generally happen before you actually start defaulting on payments so should be a leading indicator.
It is primarily 55 year and older people that are accounting for the increased number of calls for help. This is worrying as it is much harder for older people to get out of a debt trap than for young people (you are less attractive to the labour market and is unlikely to see any significant wage growth compared to a young person just starting out a career and you also have less years of earnings capacity left).
The debt helplines are now starting to see calls from people who have been forced to convert from an interest only mortgage to principal and interest.
Overall, the data from this article is further corroboration that the Australian consumer is not healthy and that the prognosis is not looking good.
* Australia's overall world leading debt levels
*The rapidly falling savings ratio
*Mortgage arrears rising and mortgage stress levels rising rapidly