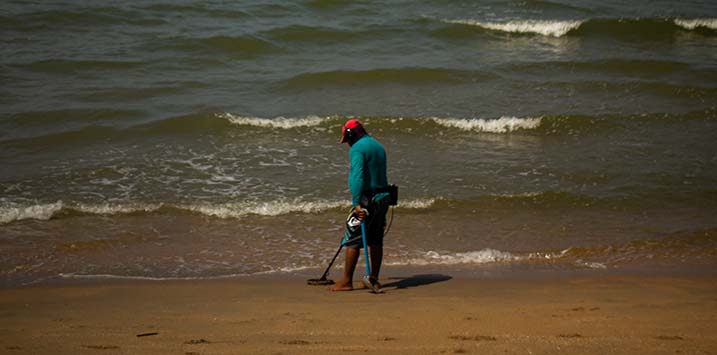 Another stellar performance from Codan
Codan is a rare company with a clear market leading position in its niche and is producing very attractive returns and growth rates with sales growth of 28 per cent and profit growth of 40 per cent in FY20. In an update to market, Codan advised demand has been strong for its metal detectors, in both recreational and mining markets.
On 16 December, Codan released updated profit guidance for 1H21 saying that the profit for the half is likely to be in the vicinity of $40 million. This is a significant upgrade from the previous guidance of "above the $30 million produced in 1H20" which the analyst community had interpreted to be about $33 million or thereabouts or about a 20 per cent upgrade.
Following strong share price performance since the bottom at $3.97 in March, the share price topped out at $12.7 in November before the rotation to value started on 14 November. With the news of the success of the vaccine trials, the share price fell by almost 25 per cent until Monday 15  December which was the day before the profit guidance. As we can see from this chart, the share price is up about 15 per cent in the last couple of days as the market has reacted positively to the news but remains well below the recent peak levels:

Source: Bloomberg
The strong performance comes from the metal detection business where both gold and recreational volumes have continued to be very strong. This might not actually be that surprising if you think about it as:
Metal detection is by its nature a solidary activity that does not involve crowds and the social distancing restrictions are therefore actually a driver for more people to take up metal detection as a hobby which has been driving the recreational side of Codan's business.
A combination of high gold price and COVID-caused unemployment has caused more people in Africa to take up artisanal gold mining to support themselves leading to increased demand for Codan's gold detectors.
Following the very strong share price performance during the last years, the valuation is no longer very cheap but is also not unreasonable at around 23-24x P/E which is a slight premium to the overall market but with the very consistent execution from the high-quality management team, the strong growth and the very strong balance sheet ($100 million in net cash), it can be argued that it indeed should trade at a premium to the rest of the market!
Regular readers of this blog will not have missed that Codan is one of my favourite companies. I have written a number of blog posts about them before if you want to read more background on why I like this company:
Codan goes from strength to strength
Codan and the search for quality
The Montgomery Funds own shares in Codan. This article was prepared 17 December with the information we have today, and our view may change. It does not constitute formal advice or professional investment advice. If you wish to trade Codan you should seek financial advice.