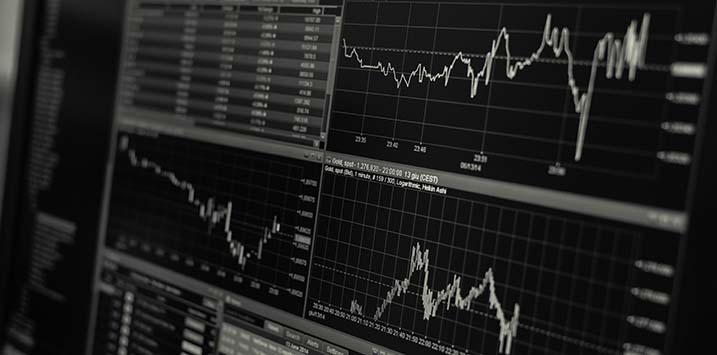 Do fundamentals always matter?
The last year in equity markets have been characterised by what many self-proclaimed value-investors would describe as madness. We have seen an increase in loss-making IPO's and what many well-regarded investors would consider a bubble. We are often asked, why don't you short these businesses? Optically there is a large basket of businesses that are extremely expensive on almost every conceivable valuation metric, however we believe valuation just is not enough.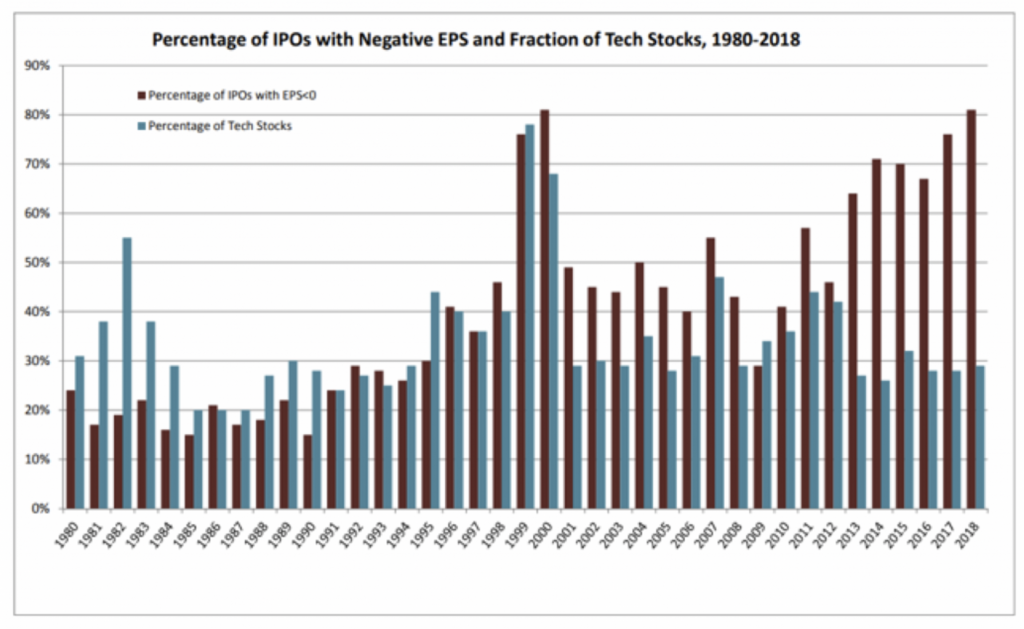 Source: Prof. Jay R. Ritter, University of Florida
Whilst valuation and fundamentals are important, we believe that many investors, including many professionals, are failing to consider the other side of the equation, or their counterparties when engaging in trading or establishing positions. The markets are a complex system filled with various participants who all have differing motives and hence a consideration of market structure and counterparties is crucial. In the market, there are value investors, who care about valuation, like us, there are indiscriminate buyers like ETF and passive managers, and there are also speculators who are engaged in all sorts of trading strategies, including retail "Robinhooders".
When considering an investment, both long or short, it is hence critical to think about the incremental buyer or seller, and what information matters to them. A great example of this concept can be observed in Tesla. The innovative electric vehicle company is currently trading on a P/E ratio of 900+, and has more than quadrupled in the last year alone. Many prominent investors including David Einhorn of Greenlight Capital and Jim Chanos of Kynikos Associates are adamant that the company is fraudulent and wildly overvalued, however despite their allegations and intellect, the stock has continued to run up.
It's clear that the incremental buyer of TSLA shares is not concerned with their cash flow problems or their absurd valuation, and this is reflected in the chart below which shows open interest for Tesla call options as of 14 December. Investment banks must hedge their exposure to call options by purchasing the underlying shares, perhaps a contributory factor in the stocks wild run. Additionally, Elon Musk's formidable cult following may also be indiscriminate buyers. All this prior action is then probably amplified via reflexivity.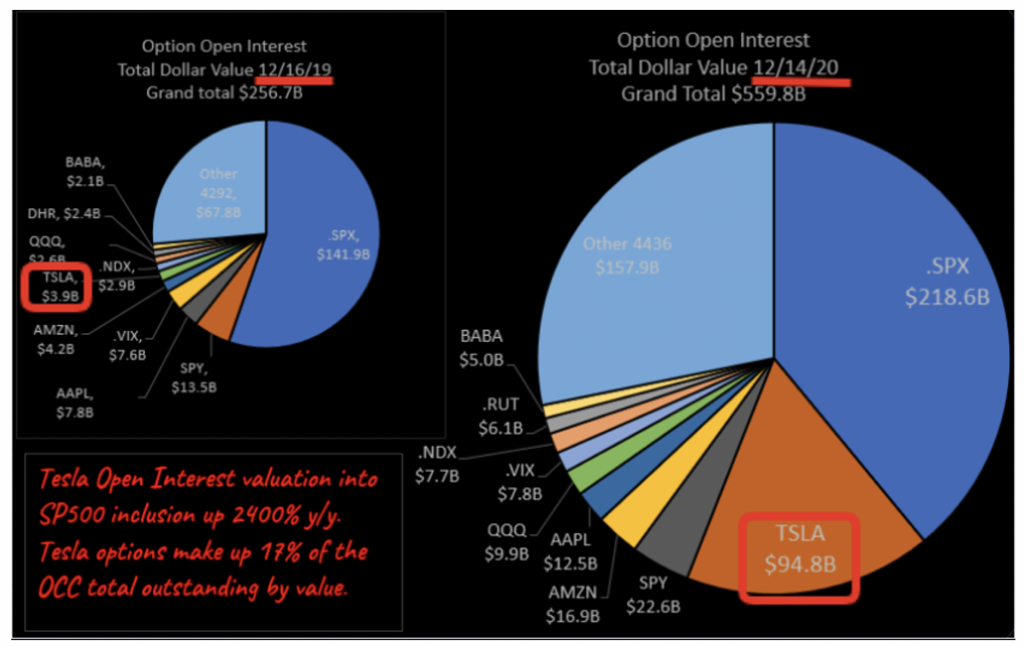 Source: Trendsmap
Of course, it is difficult to be precise in explaining why a stock has moved the way it has, however, when it comes to these kinds of names, we consider it is best to step aside, because often valuations do not matter right until they do.