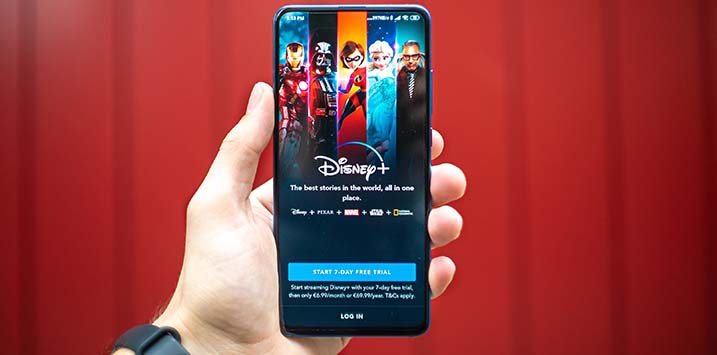 Disney+ to have its day
Disney's recent Investor Day showcased the power and ambition of the media giant in their latest foray into digital streaming. Disney+, their flagship streaming product launched in 2019, has soared past initial subscriber targets of 60-90 million by 2024, set prior to launch. They currently have around 87 million and raised their goal to 230-260 million worldwide by 2024. Though the headline growth appears lofty, there is reason to believe Disney+ will be even more successful than both the target numbers and its competitors.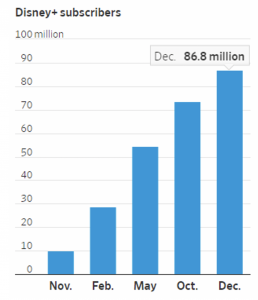 Source: WSJ; company announcements
Over the past decades, Robert Iger led Disney with a content-first approach, focusing on legacy IP while simultaneously acquiring major global franchises, which together form tentpoles from which to spin off new stories and characters. Disney's content base now includes hundreds of characters the world already loves, many of which have spanned across generations. The media powerhouse owns the IP of Disney, Pixar, Marvel, Lucasfilm (Star Wars) and 21st Century Fox.
Compare this to other streamers such as Netflix. Netflix spend billions on new content every year, through acquisition of rights or by paying actors, directors and writers to create original movies and shows. This requires a balance of quality and quantity, such that there is always more to watch on the platform. However, often the most popular shows such as this year's Queen's Gambit or Tiger King are simply consumed faster and disappear into the back of Netflix's library. As such, content is amortised over a period of weeks and requires continued investment in new ideas, usually not derived from existing IP.
Disney's content has a timeless element to it, meaning productions are re-watched for years. Though Netflix have been very successful in their approach, content costs will continue to grow as competition for ideas, actors, producers and directors expands. Stratechery's Ben Thompson notes, "Disney starts with attractive IP and only then seeks out creators: Star Wars is bigger than any director or actor, as are Marvel properties."
Disney's advantage extends into pricing power, where they have a twofold advantage. For one, Disney+ plugs into Walt Disney's famous 1957 model (though some pieces have modernised), continuing the strategy that brings customers in with creative content and monetises using theme parks, merchandise and the other parts of the Disney family. Appearing to under-price competitors at $6.99 per month is simply the starting point of a customer's lifetime value. Second, Disney's customers are sticky – they join Disney+ because they love and want Frozen or Star Wars; or even stronger, because their children do. By contrast, one is only watching the next big show from Netflix if they are already on the platform.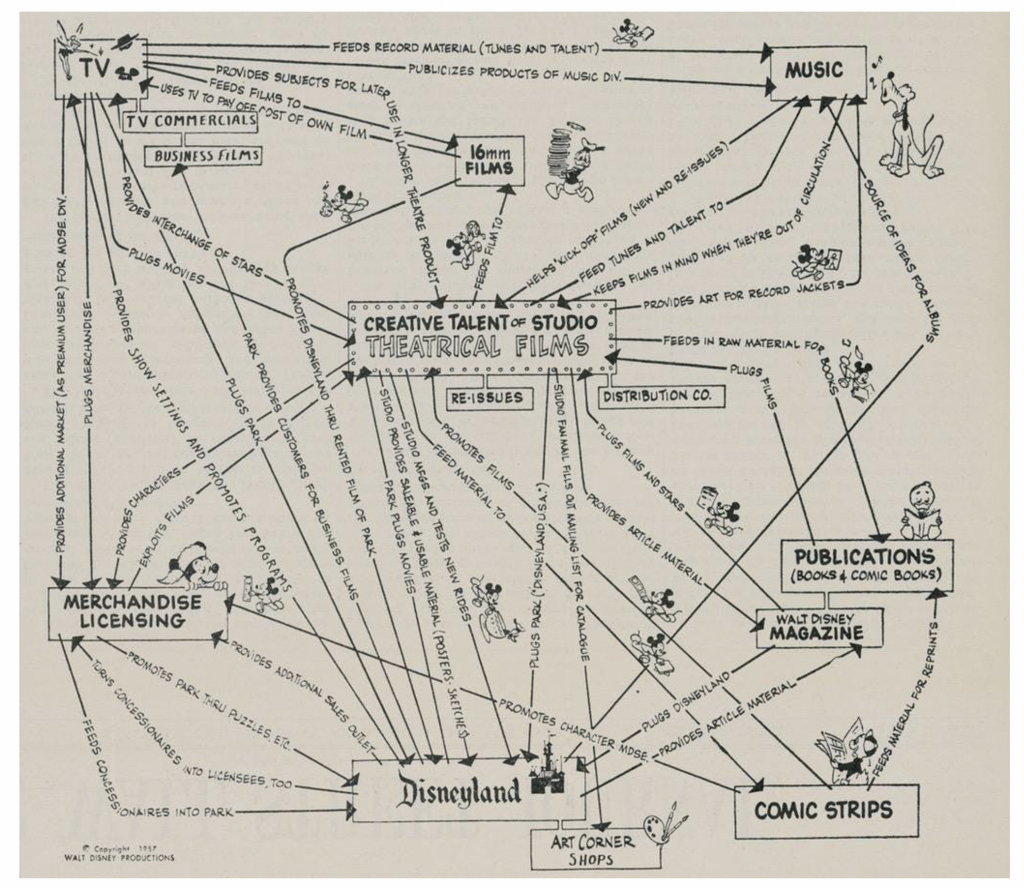 Disney's Investor Day underpinned the company's commitment to their famous model, refit for the streaming world. It is becoming clear that when cables are cut and consumers are deciding which streaming services they need and can afford, Disney+ could be families' first choice. Moreover, they have both direct and comparative pricing power – the stickiest customers can have the highest prices pushed on them; yet the more affordable Disney+ is, the more likely future generations are to fall into the world of Disney, reinforcing their decades old strategy. These are the long-term structural advantages of winning businesses that week seek here at Montaka.