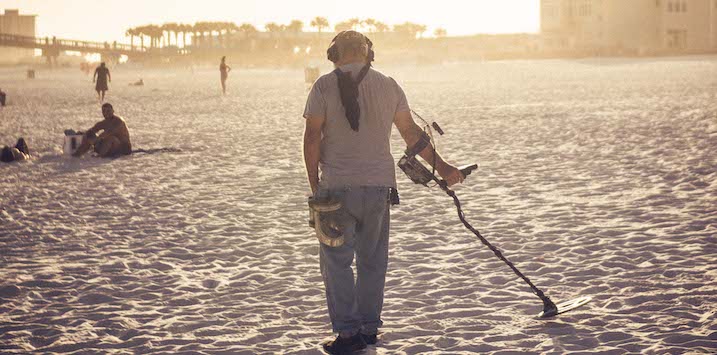 Why we continue to like Codan
Codan Limited (ASX: CDA) is one of Australia's unheralded tech stories. Today, it sells its metal detectors, communications and tracking equipment in more than 150 countries to prospectors, the military, mining companies and governments. With a solid balance sheet and a bright future, there's a lot to like.
As readers of this blog will know, one of my favourite smaller companies in Australia is Codan. I find it interesting to find a company that has managed to carve out such a dominating market position in a specialised field and then continually reinvest into the business to enable further market share growth. As quality and value focused investors, this is exactly the kind of company that we are fundamentally attracted to.
We bought our position in Codan back in middle of 2017 when the share price was around $2.30. At that time, the market cap was only around $400 million and as the shareholder register is tightly held with close to 40 per cent of the shares still held by the founders or their families, we were significantly restricted in the size of the position we could take as we impose a liquidity limit on ourselves to make sure that we can trade out of a position in a reasonable time frame. As a result, we could only make it a 1 per cent position in the fund.
Today's post is a short review of what we saw in Codan back then and what has happened to the company and the share price since.
If we first start with what the company looked like in 2017, it can be summarised like this:
Their metal detection division was clearly market leading but had gone through a few tough years following their flagship gold detection models being pirated and copied by a couple of Chinese firms in 2013-2014. The Chinese firms basically sold a much lower quality copy of their metal detectors but as they looked identical, this created significant trouble for Codan as they lost sales initially as they were significantly undercut on price and given it was extremely hard to tell by looking at the machines which one was real and which one was fake, buyers lost confidence and stopped buying completely.
This meant that Codan had to design a brand-new family of machines incorporating military grade encryption on the software to make sure that they were not pirated. This took a couple of years and then it took a couple of years to reestablish trust in their brand again. As a result, sales and profits collapsed in FY14 compared to FY13 and only slowly started to recover in FY15 and FY16 as can be seen from the charts below.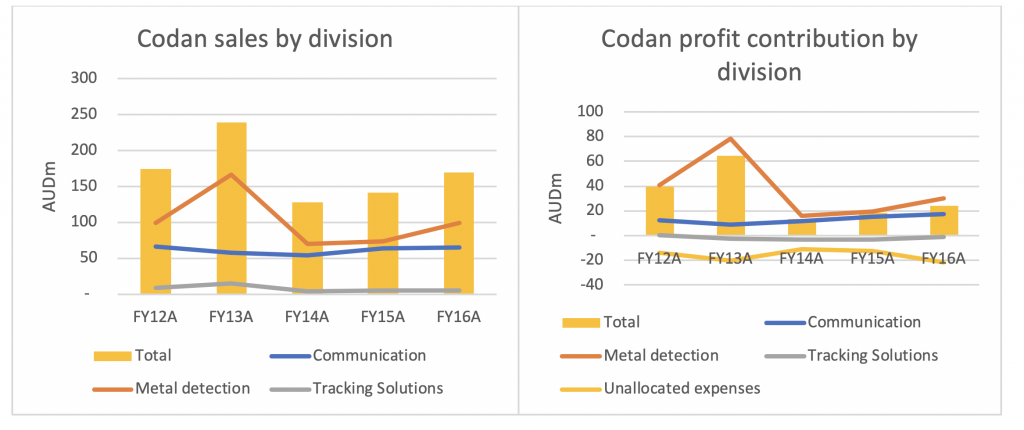 In mid 2017, it was becoming clear that the company had managed to re-establish trust and was enjoying strong sales of their new products and that they were not being pirated again.
The stock market started to see the improvement in sales and the share price increased from below $1 to around $2.30 but the P/E was hovering around 10-11x and had not expanded significantly, meaning that the market was skeptical about how sustained the recovery was: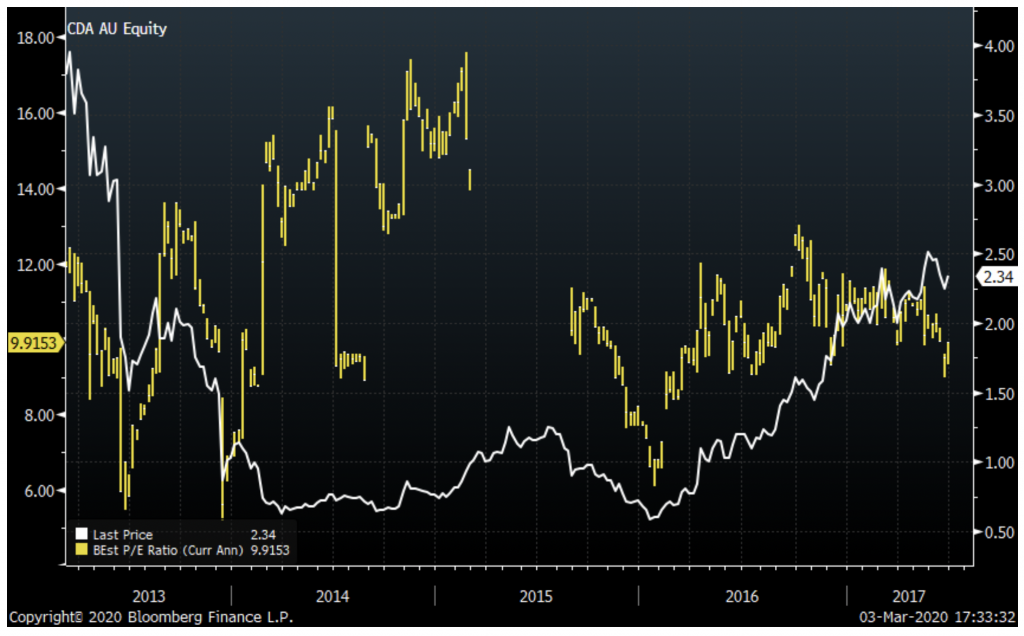 Despite the share price recovery, this seemed like an opportunity as there was upside from a multiple expansion if the market got confidence that the recovery was sustainable and not just short term based on pent-up demand.
What has happened since is:
The gold metal detection sales have continued to be very strong as they have expanded the number of markets they sell into which, together with a strong gold price, has been supportive of sales growth.
They launched an additional entry level gold detector at a much lower price point than their top of the line model ($1,000 vs. $10,000). This has enabled a lot more artisan miners to afford a detector and with the money earned, they have been able to relatively quickly buy the flagship model in addition meaning that Codan gets two sales.
They have launched a new coin and treasure detector that has taken its market segment (enthusiast/serious hobbyists) by storm and achieved 80-90 per cent market share in its segment (Equinox). This is the first detector utilising simultaneous multi-frequency technology which means that it detects different sized targets much better than detectors that only uses one frequency at a time.
They are now launching a cut down lower priced version of the Equinox called Vanquish which aims at a market segment (outdoor interested people in general) that is about 8-10x larger than the market segment that Equinox aims at.
The Communication division has in FY19 and FY20 taken off on the launch of a new generation of devices and the win of several very large military orders.
The underground tracking division has gained traction with the win of the BHP Olympic Dam order and the partnership with Caterpillar which means that Caterpillar will incorporate and market Codan's underground tracking system. This has meant that investors are starting to incorporate some value to this division whereas before most investors were assigning zero or even negative value to it.
As a result of this, sales and profits have continued to increase as can be seen in the charts below: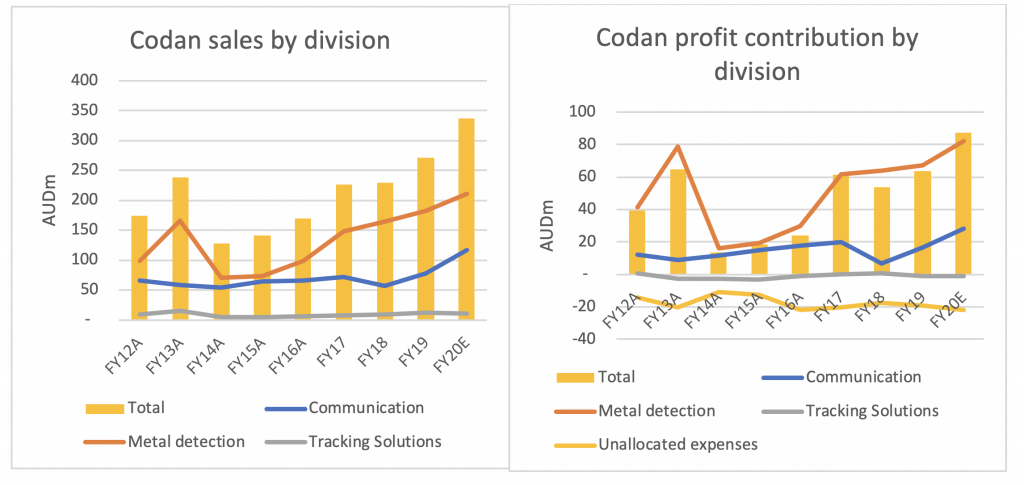 Despite paying normal and special dividends during the last couple of years, the net cash position has increased from zero to the most recent balance sheet date at $51 million showing very strong cash generation ability.
As a result of this strong development, the stock market has gained confidence in the prospects for Codan and the sustainability of the trends and have significantly rerated the company as can be seen in the chart below: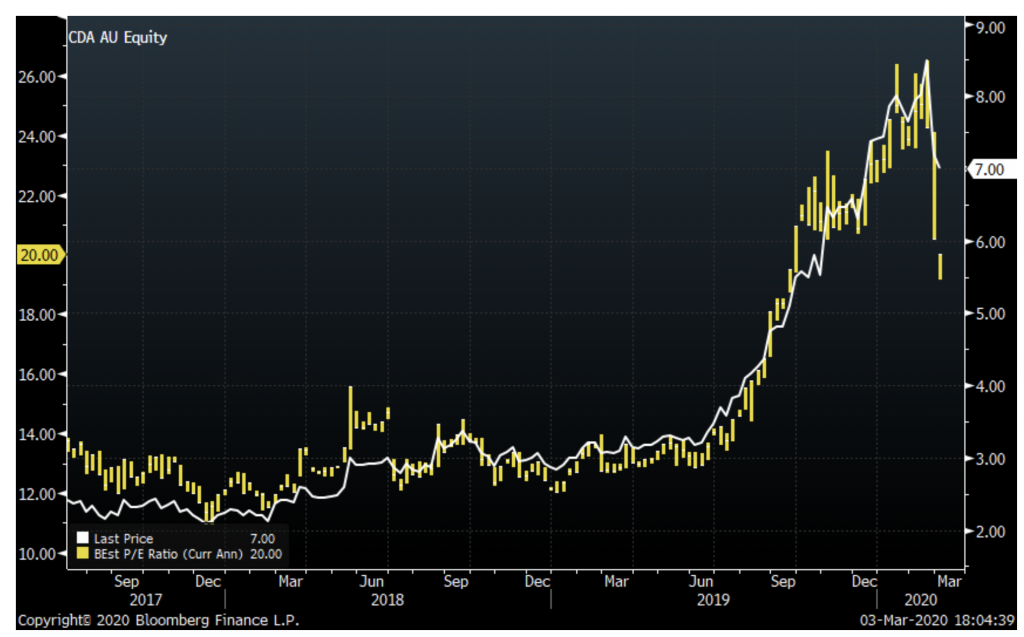 The share price is currently around $7/share which is 3x the price we initially bought our shares for (not including the 37 cents of dividend per share we have received since we invested) and the P/E has re-rated from around 10x to around 20x.
We have been taking profits on the way up to lock in some profits so Codan now accounts for approximately 2.2 per cent of our portfolio.
The lesson I have personally learned from our Codan investment are:
High quality companies with strong market position can run into difficulties from time to time. You should of course try to avoid being exposed to these events, but they will eventually happen. You should remember that this can create opportunities for outsized returns if you can get confidence that the company in question can get over the difficulties and recover. Probably the most important item to look at in these situations is the balance sheet strength. The reason Codan could recover from their "piracy" attack was that they had a very conservative balance sheet, so they had the resources to develop a new generation of detectors that have proven piracy safe.
The market will take quite some time to give a company the benefit of the doubt after a significant event so if you identify these situations, you can afford to wait and see fundamental proof that they are on the way to recover before investing without giving away very much upside making the risk/reward equation much more attractive.
Inherently, the reason Codan has been successful is that they have identified a niche in the market where they can be the market leader and then reinvested significant amounts of capital in R&D to further enhance their competitive advantage which creates a virtuous feedback loop. When you can identify such positive feedback loops, you should pay very close attention!
In conclusion, we continue to like Codan and believe that the future for the company is bright but with the recent rerating, the potential for further increased multiple is of course more limited than before.
You can read my previous blog posts on Codan:
The Montgomery Fund and Montgomery [Private] Fund owns shares in Codan. This article was prepared 05 March with the information we have today, and our view may change. It does not constitute formal advice or professional investment advice. If you wish to trade Codan Group you should seek financial advice.