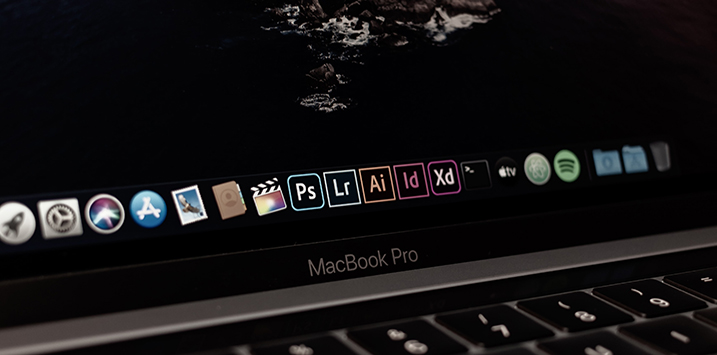 Adobe's opportunities for margin expansion
For this series I asked the team at Polen Capital to describe each of the companies currently in the portfolio. Today, we look at global creative software distributor Adobe.
In March Montgomery Investment Management introduced the Polen Capital Global Growth Fund to Australian investors. We believe Polen Capital offers focused and consistent characteristics rarely seen in other global funds available in Australia and we are delighted to have been selected to distribute their Polen Capital Global Growth Fund and why I am delighted to have personally invested in the fund myself.
In this series of articles, which have included Autodesk, Adidas, Abbott Laboratories, Accenture and Tencent, the team at Polen Capital describe each of the companies currently in the portfolio.
Based in San Jose California, Adobe (NASDAQ:ADBE) develops software for creative professionals and hobbyists through its Digital Media segment. The Digital Media business generates about 70 per cent of Adobe's revenues. Adobe offers Software as a Service (SaaS) based digital marketing solutions for enterprises, which generates the other almost 30 per cent of revenues.
The Digital Media segment offers creative cloud services, which allow members to download and install the latest versions of products, such as Adobe Photoshop, Adobe Illustrator, and Adobe InDesign, as well as utilise other tools, such as Adobe Acrobat.
In 2011 Adobe began undergoing a business model transition from perpetual license sales to one of a subscription-based sales. Its leadership has transformed the IT sector with cloud-based subscriptions becoming the preferred revenue model for software companies transitioning to the cloud.
Adobe's media products are truly "industry standard" with longstanding market dominance and the business is a monopoly.
Adobe enjoys a revenue growth rate of greater than 20 per cent (except COVID), with more than 90 per cent of the revenue recurring. In fiscal year 2020, Adobe achieved record annual revenue of $12.87 billion, which represents 15 per cent year-over-year growth with a massive $5.73 billion in cash flows from operations.
In the latest quarterly results call, Adobe reported record quarterly revenue of $3.91 billion in its first quarter of fiscal year 2021, which represents 26 per cent year-over-year growth. Digital Media segment revenue was $2.86 billion, which represents 32 percent year-over-year growth, tracking favourable to meet the company objective of surpassing $15 billion in revenue for FY21.
The team at Polen Capital believe its Total Addressable Market is underpenetrated (currently quoted to be $147 billion), there are multiple opportunities for growth and the company enjoys abundant levels of free cash flow generation with growth of 25 – 30 per cent over the next 3-5 years.
Adobe is in a good position – its digital media products help sell its digital marketing products, because they work together seamlessly. Keep in mind the secular shift from traditional to digital marketing, which of course is driving growth in digital media.
Adobe also made two large acquisitions in 2019: Marketo – a B2B marketing services provider (US$4.75 billion) and Magento – an open source e-commerce platform. Both fill gaps providing Adobe with the full suite offering.
If you would like to learn more about the Polen Capital Global Growth Fund, visit the fund's web page:
POLEN CAPITAL GLOBAL GROWTH FUND
The Polen Capital Global Growth Fund owns shares in Adobe. This article was prepared 17 June 2021 with the information we have today, and our view may change. It does not constitute formal advice or professional investment advice. If you wish to trade Adobe you should seek financial advice.