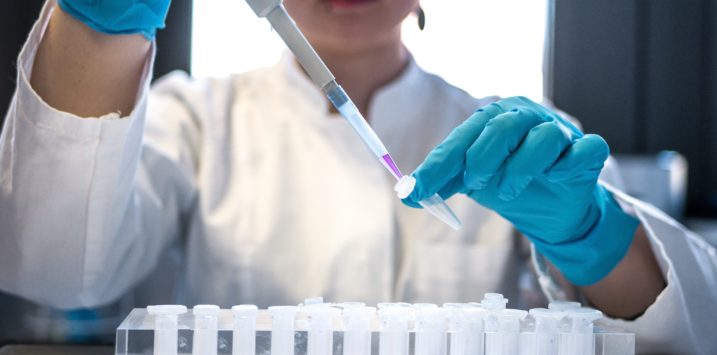 Why Australian Eagle believes CSL is a 'dream company'
CSL Ltd (ASX:CSL) – which labels itself as a multinational specialty biotechnology company – has long been one of the stars of the Australian market. Since listing in 1994, CSL has not missed a beat, with its share price soaring a massive 25,000 per cent. It's a long-term holding in the Australian Eagle portfolio and, with great management and a solid growth outlook, we continue to like what we see.
The only way a company can be a long-term holding for us is if they have elements of what we consider to be 'dream companies'. That is, companies with a strong competitive advantage, which operate in a growing market and are run by strong, accountable management that takes care of minority shareholders.
Australian Eagle's investment philosophy and process has been operating for over 18 years and the investment team has been tracking companies in its investment universe for even longer. Looking a bit further back into the history of the company provides us with something to compare the current state of the company to and, most importantly, assess the likelihood of further success.
Starting its journey in 1916 as an Australian government-owned vaccine manufacturer called Commonwealth Serum Laboratories, CSL Ltd has evolved significantly over its 100+ year existence. After listing on the Australian Securities Exchange in 1994, CSL had become one of the most efficient plasma producers in the world. In the early 2000s, CSL acquired two large blood products businesses to become one of the world's largest manufacturers of plasma products. These purchases allowed them to not only be large but improve shareholder returns by extrapolating Australian efficiencies and research and development to their now global base.
The focus on vaccines came back to the spotlight with an astute purchase of one of the world's largest influenza vaccine businesses from Novartis early in the 2016 Financial Year. Despite the business losing over US$300m each year as part of Novartis, management achieved a fast integration with their existing influenza vaccine division (bioCSL) with over US$70m in cost synergies and broke even less than two years later in the 2018 Financial Year. Management have repeatedly demonstrated their ability to successfully acquire new expertise in addition to building on existing capabilities.
Just like most other dream companies, management turnover has been very low. Internal promotions to the top job have been a hallmark of well-run companies with stable culture and CSL has been no different. Succession planning has been taken very seriously with the newest CEO rising from the Chief Operating Officer position and chosen as the right person to lead the company through its next phase of growth.
Due to the large amounts of infrastructure and sophisticated technology needed to efficiently produce blood products and vaccines, the barriers to entry have been constantly growing because of CSL building new manufacturing facilities and plasma collection centres around the world. In addition to an expanding footprint, research and development expenditure is well over US$1bn per annum and still growing.
Most recently, CSL completed the acquisition of Vifor Pharma in August 2022. At first glance, Vifor Pharma is seemingly unrelated to CSL's existing operations with products focused mainly on kidney diseases, dialysis and iron deficiency. However, the growth opportunity presented by acquiring the industry leader in an under-penetrated and growing market presents an attractive addition to the stable of existing, innovative products offered by CSL. Now called CSL Vifor, the division is expected to grow at over 10% each year and have access to the group's strong commitment to constant improvement through research and development.
Given CSL's excellent track record with integrating large acquisitions and its exciting pipeline of new and existing products in multiple growing markets, we trust that management will continue to be good stewards of capital and provide strong returns for shareholders for many years to come.
The Montgomery Funds own shares in CSL. This article was prepared 24 April 2023 with the information we have today, and our view may change. It does not constitute formal advice or professional investment advice. If you wish to trade CSL you should seek financial advice.