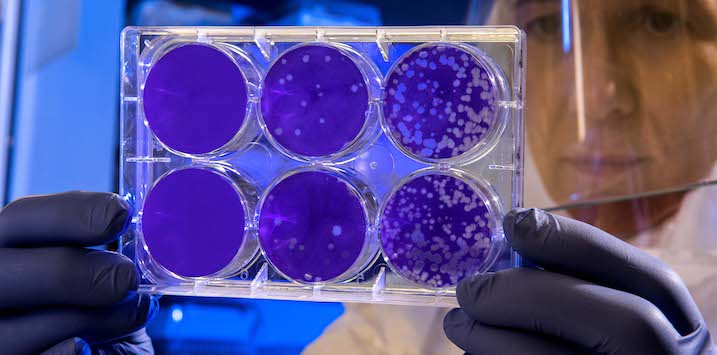 Observations of equity markets from previous viral outbreaks
Investors in Australia and around the world are understandably worried about the onset of a new disease (Wuhan Coronavirus – known as nCoV) and the implications for their investments, particularly as the medical profession develops their understanding of the disease. While the number of confirmed cases has increased from 282 to 4,474 in the past 7 days it is a moving tally.
Some brief thoughts on the Coronavirus:
So far 107 deaths (100 inside Wuhan) and 4,474 confirmed cases (4,409 inside China). Gestation period appears to be 5-14 days, meaning there is significant uncertainty ahead.
The Chinese Government has moved much more quickly, relative to informing the World Health Organisation with SARS (2-7 day gestation period), shutting down Wuhan with its 11 million people. (3 weeks v 3 months).
The Chinese Lunar New Year (Saturday 25 January 2020), the biggest wave of population travel annually, will likely accelerate the epidemic.
Markets have been slow to react and sell-off given the potential severity of this virus.
During the SARS virus of late-2002 / H1 2003, 8,096 people were infected and there were 774 deaths (10 per cent fatality rate).
During this period China's GDP growth temporarily declined from around 10.5 per cent to around 3.5 per cent.
Tourism and transport are the obvious short-term casualties. For example, China's tourism to Australia has grown from 400,000 in 2009 to 1.4 million today, a compound annual average growth rate exceeding 13 per cent.
If you want to see a real-time map of coronavirus cases, then click here. It's quite confronting.
Historically, the equity markets reaction to such outbreaks and quickly spreading diseases is often short-lived. According to Dow Jones Market Data, the S&P 500 posted a gain of 14.59 per cent after the first occurrence of SARS back in 2002-03, based on the end of month performance for the index in April, 2003. About 12 months after that point, the broad-market benchmark was up 20.76 per cent (see below table):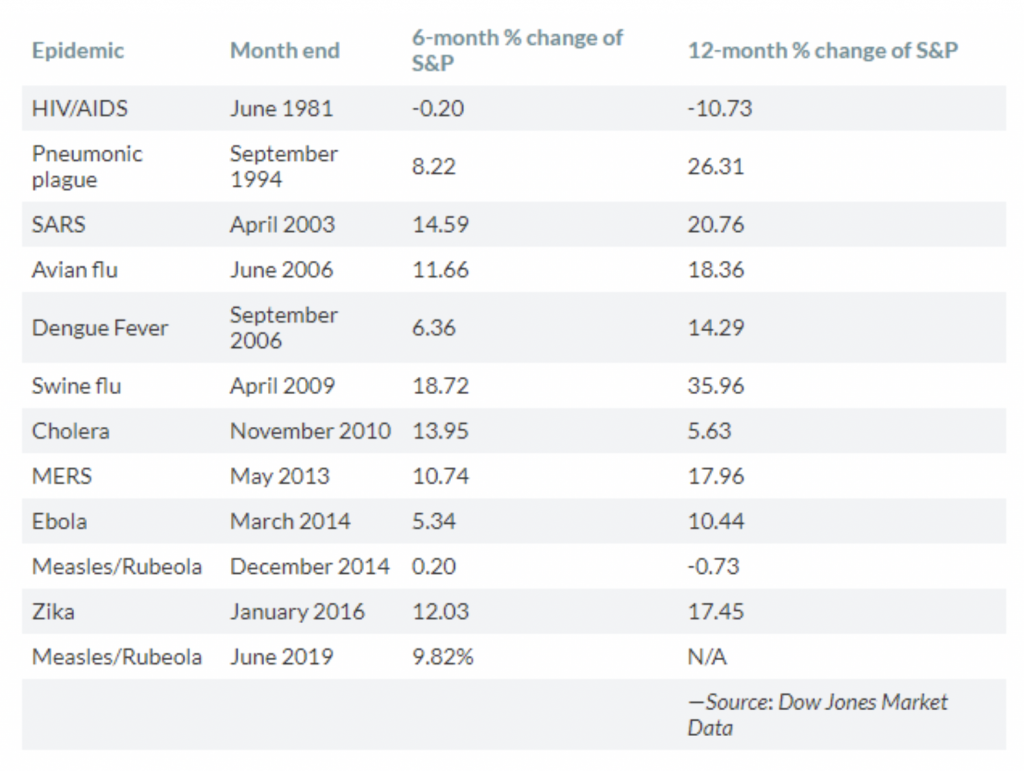 Separately, the S&P 500 rose 11.66 per cent in the roughly six months following reports of the 2006 Avian flu virus — a fast-moving pathogen also known as H5N1. The market gained 18.36 per cent in the following 12-month period.
If we look at the data from a global equity market perspective, then a commonly used world index would be the MSCI All Countries World Index (which covers 23 developed market countries). Interestingly, the index has gained an average 0.4 per cent in the month after an epidemic, 3.1 per cent in the ensuing six-month period and 8.5 a year later (see graphic below):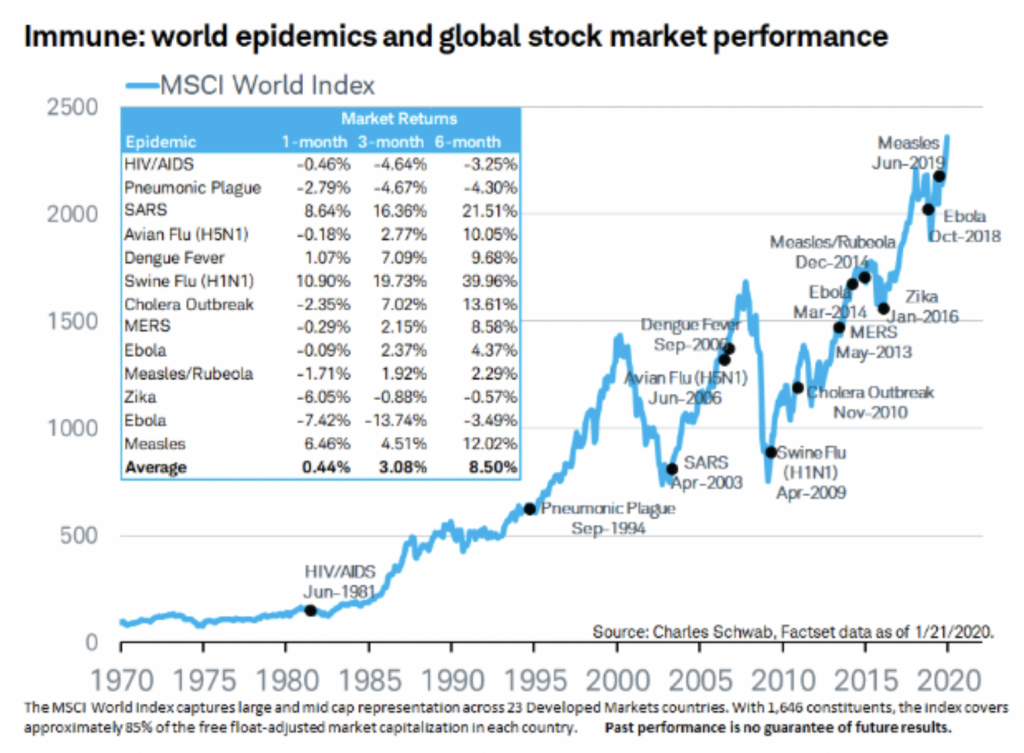 While this might be music to the ears of investors, the severity of the virus, ultimately, will dictate the market's reaction and just because indexes had managed to shrug off the contagion from outbreaks in the past doesn't mean that will be the case this time. It is reasonable to conclude that there will be some risk-off positioning being taken in the short term, especially when many equity markets have recently hit all time highs. But with long-term interest rates likely to stay low for some time, it is possible that many investors will see this as a buying opportunity once indications emerge that authorities globally have contained the transmission of new cases of the virus. Let's hope this is the case soon.