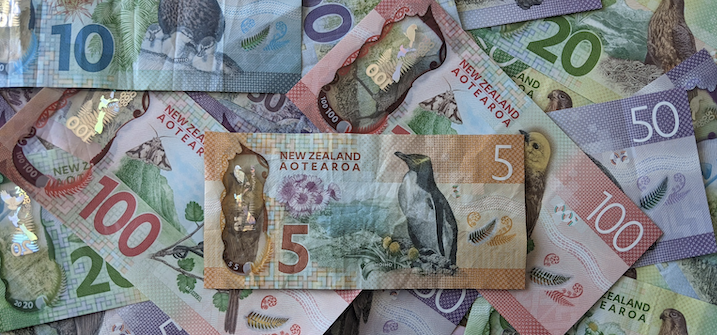 New Zealand cash rates – the canary in the coal mine?
My son, Angus, ventured into the Sydney residential market at the beginning of the year acquiring a small apartment, with what I considered to be an enormous loan from one of the Big Four. At the time the fixed four-year home loan rate was around 1.95 per cent per annum. Today, the advertised rate has jumped 1.0 per cent per annum to around 2.95 per cent. This reflects the Australian four-year Government Bond yield moving up from 0.20 per cent at the beginning of 2021 to the current 1.32 per cent.
The likely response to this change from property buyers today is that a much higher proportion of their mortgage will be attributed to a variable home loan. This rate typically reflects the Reserve Bank of Australia's (RBA) cash rate, and at 0.10 per cent per annum it is currently at a record low, and well below the "emergency low" of 3.0 per cent per annum implemented during the Global Financial Crisis (6 months to September 2009).
Across the ditch, the Reserve Bank of New Zealand (RBNZ) has raised its official cash rate for the second time in two months by 0.25 per cent to 0.75 per cent per annum to counter growing inflation, which hit 4.9 per cent in the September 2021 quarter, and is expected increase to 5.7 percent in the March 2022 quarter.
RBA vs RBNZ cash rate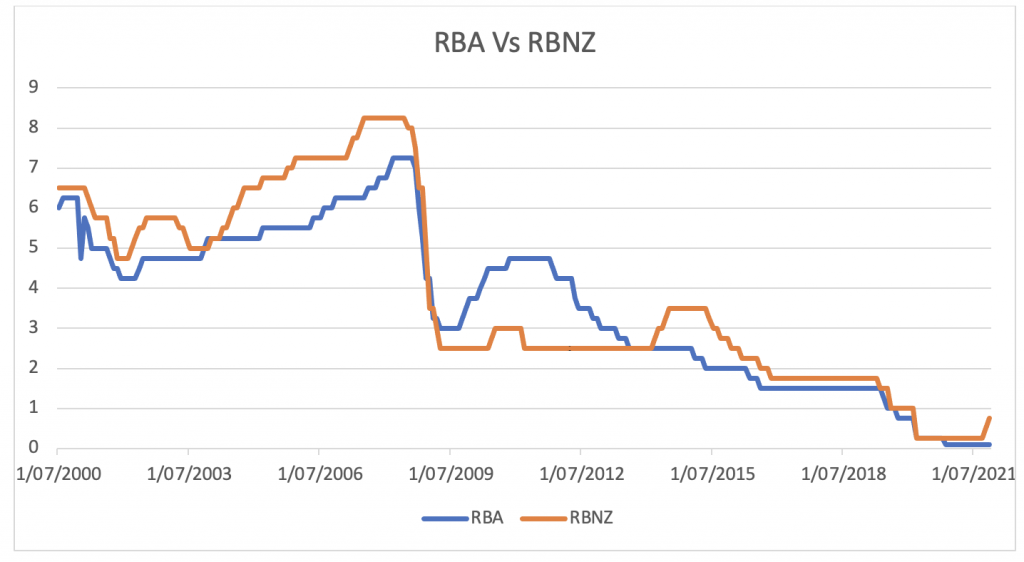 Markets are currently pricing in five more 0.25 per cent increases by the RBNZ over the next twelve months to a targeted 2.0 per cent per annum. Will New Zealand be seen as a canary of the coal mine moment given inflation has become a global problem? Only time will tell, however if cash rates happen to jump by 1.5 per cent and this filters through into the rate for variable home loans. The tailwinds currently being enjoyed by asset owners (with debt) – close to nil interest rates – could easily become headwinds.
The US inflation figure for October 2021 hit 6.2 per cent, a 30 year high.  Selected CPI subcategories saw the following 12 month changes: Beef +24 per cent, gasoline +51 per cent, natural gas +28 per cent and used cars and trucks +26 per cent. The UK was not far behind, with an inflation rate of 4.2 per cent for October.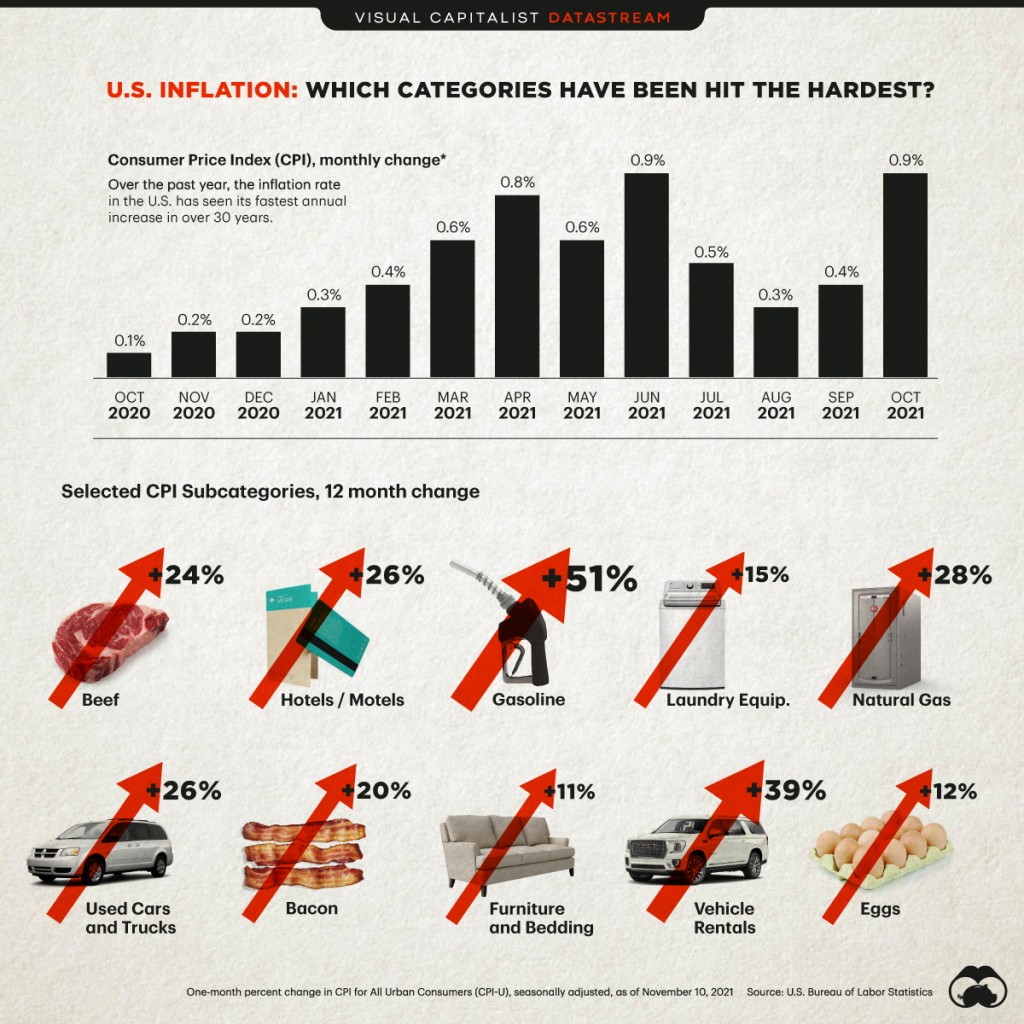 Global supply chain bottlenecks and shifting consumer demand from services to goods could well be transitory, but as the Founder of Bridgewater Associates, Ray Dalio, warns, "raging inflation" is eroding people's wealth today – particularly those who have their money in cash.