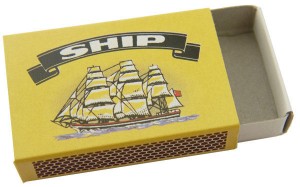 Looking to: China Rongsheng Heavy Industries
We have written about China Rongsheng Heavy Industries, one of the largest shipbuilders in the world, on several occasions. (See our posts from August 2012, and July 2013).
Rongsheng has been added to the growing list of Chinese companies effectively in default. With their results out for the year ending December 2013, we find it interesting that the company's auditors, PricewaterhouseCoopers, have finally issued a report citing "multiple uncertainties relating to going concern".
Rongsheng reported a horrendous year – revenue was down 84 per cent to RMB1.3b (US$0.2b), which produced a loss of RMB8.7b (US$1.4b). Net debt stood at RMB22.8b (US$3.66b), which compares with equity of RMB6.2b (US$1.0b). Current liabilities exceeded current assets by RMB6.68b (US$1.07b) and the company's ten banks have extended repayment and renewal terms on its debt, known as the "debt optimisation framework agreement".
The company's founder, Zhang Zhirong, has provided an unsecured interest-free loan of RMB3.0b (US$0.45b) for working capital purposes.
Industry improvement is unlikely to lift Rongsheng out of its financial mess and offshore investors, whom have acquired HK$2.4b (US$0.3b) of convertible bonds in August 2013 and January 2014, will be looking closely at the security of their paper.
Also worth a look is this timeline of defaults and near-defaults on bonds issued by Chinese companies.