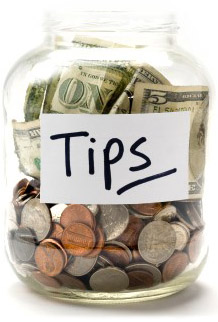 US Corporate Profit Margins at Record-High
I have just returned from a short trip to the US, where I saw Bubba Watson win the US Masters at The Augusta National Golf Club. While this is indeed an extraordinary sporting event, I think I now have a better idea why US corporate profit margins (as a percent of nominal GDP) are at record-high levels.
At a restaurant in Aiken, South Carolina, it was revealed that our waiter was paid US$2.30 per hour.
However, with tips, this averaged closer to US$14.00 per hour.
Hence, the restaurant owner has effectively out-sourced a large portion of the waiter's cost base directly to the customer.
And hence, the restaurant owner is enjoying the profit margin!