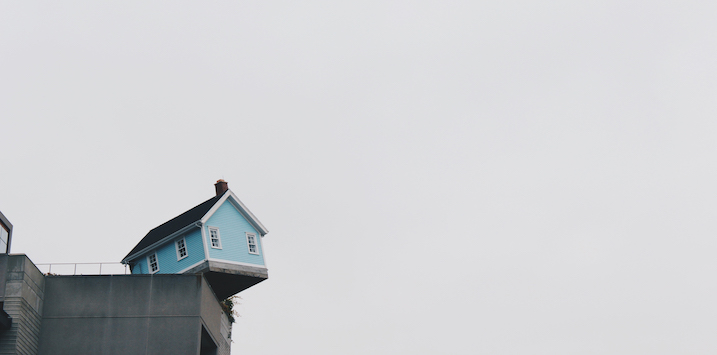 How a slowing listings environment impacts Domain and REA Group
The topic of the property market is a favourite obsession for many Australians given the significant percentage of household wealth the asset class represents for most Australians. There is plenty of media and other commentary discussing property market conditions on any given day – including from other contributors to the blog – so I won't delve into where I think prices will go in the future. However, a slowing property market does have implications for listing volumes. 
Falling house prices has historically demonstrated a level of correlation with lower new listing volumes as prospective sellers pull out of a thinner buyer market and the past 6 months has proven no different.
Corelogic's data for the 4 weeks in April has shown a 29 per cent drop in new listings in combined capitals – led by Sydney and Melbourne at 33.6 per cent and 34.1 per cent respectively – while the national decline was 24 per cent. The April data is impacted by a few factors – including the timing of Easter and Anzac Day and uncertainty around the Federal election. However, April is a continuation of a recent down trend which commenced in the September quarter last year and accelerated in the new year, with REA Group (ASX:REA) and Domain Holdings Australia (ASX:DHG) reporting declines of 9 per cent and 13 per cent for MarQ19 listings respectively.

Source: CoreLogic
Total listings continue to trend up despite significant drops in new listings, which reflects increased time on market for prior listings.
So how do the lower listing numbers impact REA and DHG? It is because the core driver of revenue for these businesses is the charge of listing new properties on their websites for prospective vendors. We estimate residential listing revenues account for around 60 per cent of total group revenues for REA and around 50 per cent for DHG.
Residential listing revenues are primarily driven by 3 levers – price, "depth" and volume.
Price – the amount charged by REA and DHG per listing. The price varies between tiers e.g. Premiere, Highlight, Feature and Standard for REA; Platinum, Gold and Silver for Domain.
"Depth"– increased penetration of higher tier versus lower tier products. Depth can also sometimes refer to ancillary products for agents.
Volume– the total number of new listings on the portals
Nb. Price and depth are often referred to as "yield", i.e. the total price for a listing regardless of the tier.
So, assuming revenue is largely derived off the price paid per listing (which varies depending on tier) multiplied by new listings – if we see a 10 per cent decline in overall listings we should see a 10 per cent impact to residential revenues.
For example – for MarQ19, DHG reported digital revenue in-line with the prior corresponding period. This means price increases (likely to be approximately 4-6 per cent on an average basis nationally) and an increase in higher value listings (i.e. more Platinum / Gold listings vs standard) offset the 13 per cent decline DHG reported in its volumes. i.e. price increases and the propensity of vendors to increase marketing spend in a slowing market has effectively offset any volume decline.
Should new listings improve from the declines suffered in the current financial year, both REA and DHG should benefit from higher revenues in terms of higher volumes – without factoring in any price increases in the future.
We estimate that residential listing revenues account for 50-60% of total revenues for REA and Domain. So how much has the slowing property market impacted them?
Click To Tweet
This post was contributed by a representative of Montgomery Investment Management Pty Limited (AFSL No. 354564). The principal purpose of this post is to provide factual information and not provide financial product advice. Additionally, the information provided is not intended to provide any recommendation or opinion about any financial product. Any commentary and statements of opinion however may contain general advice only that is prepared without taking into account your personal objectives, financial circumstances or needs. Because of this, before acting on any of the information provided, you should always consider its appropriateness in light of your personal objectives, financial circumstances and needs and should consider seeking independent advice from a financial advisor if necessary before making any decisions. This post specifically excludes personal advice.
INVEST WITH MONTGOMERY