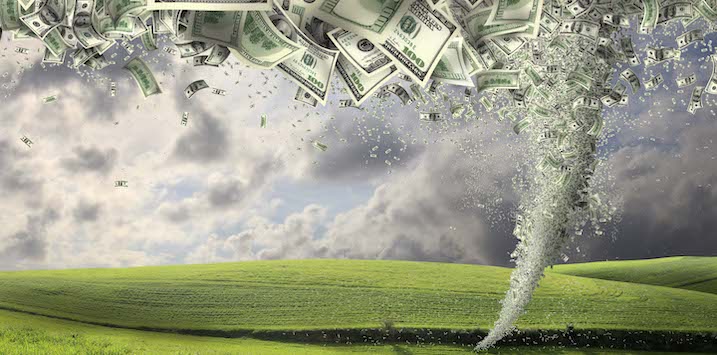 Hang onto your hat, as the free money epoch comes to an end
The last couple of years have been one helluva ride, haven't they? Thanks to a heady cocktail of record low interest rates and massive government stimulus, we've seen ballooning valuations for companies with no profit – and little or no prospect of making any. But the free money epoch is now ending, and the dire consequences have only just begun for these companies and their shareholders.
The end of the free money epoch is now well and truly upon us. Over the last six months, the US Federal Reserve has pivoted from telling markets interest rates would remain at zero during 2022 to warning them it would move 'expeditiously' to a neutral setting. Meanwhile, supply chain disruptions and a lack of labour have contributed to previously unfathomable price increases for finished goods and services. And finally, COVID in China and a war in Ukraine have resulted in rapid price increases in raw materials, fuel, and food.