Will David beat Goliath?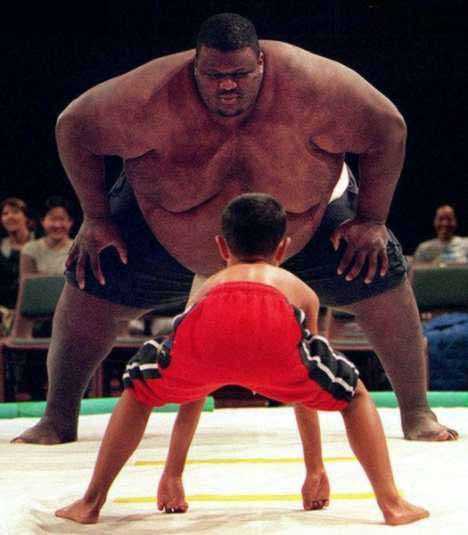 I am deviating from my regular style of post, handing over the stage to Value.able Graduate Scott T. Scott T has taken up a fight with conventional investing by tracking the performance of a typical and published 'institutional-style' portfolio against a portfolio of companies that receive my highest Montgomery Quality Ratings. I reckon in the long run the A1/A2 portfolio will win, but let's not get ahead of ourselves.
Over to you Scott T…
In December 2010, a large international institution released their "Top 10 stockpicks for 2011". Click here to read the original story.
I thought it would be interesting to compare the performance of these suggestions against an A1 and A2 Montgomery portfolio.
So I imagined this scenario…
Twin brothers in there 30's each inherited $100,000 from their parent's estate. One was a conservative middle manager in the public service; he had little interest in the stock market or super funds and the like, so he decided to go to an internationally renowned, well-credentialed and highly respected firm to gain specific advice. Goldman Sachs advised him of their top ten stocks for 2011, so he decided to achieve diversification by investing $10,000 in each of the ten stocks he had been told about.
His twin had a small accounting practice in a regional Queensland and was a keen stock market investor. Specifically he was a student of the Value Investing method, and liked to think of himself as a Value.able Graduate. He too thought diversification would be a suitable strategy so decided to invest $10,000 in each of 10 stocks that were A1 or A2 MQR businesses and that were selling for as big a discount to his estimate of Value.able intrinsic value as he could find.
For this 12-month exercise, running for a calendar year, we shall assume that neither brother is able to trade their position. One brother has no inclination to, and his regional twin is fully invested, and more inclined to hold long anyway.
For the companies who have declared dividends in this quarter, most are now trading ex-dividend, but only 2 or 3 have actually paid. Dividends will be picked up in Q2 and Q4 of this study.
Now after just 3 months let's look at the how the two portfolios have performed…
Institutional Bank Top 10 Picks for 2011
Montgomery Quality Rated (MQR) A1 and A2 Companies
We will visit the brothers again in 3 months on 30/6/2011 to see how they are fairing.
All the best
Scott T
How has your Value.able portfolio performed compared to the ASX 200 All Ords?
Posted by Roger Montgomery, author and fund manager, 6 April 2011.