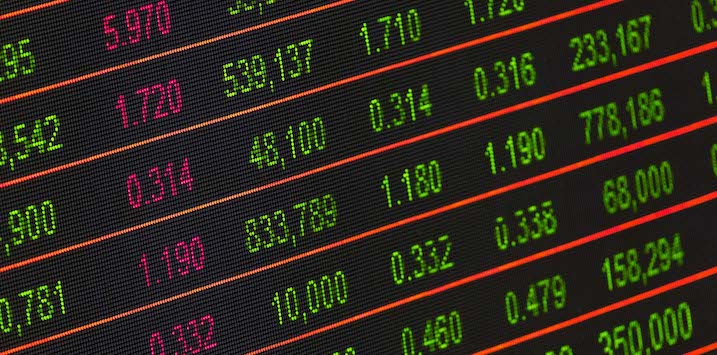 Why the market's bullish sentiment could turn on a dime
Global stock markets have catapulted in anticipation of a sharp economic recovery. The trouble is, no one knows how soon, or how strong, the recovery will be. My concern is that negative data could easily swing market sentiment from optimism back to pessimism.
With stock markets globally clearly enamoured with the idea of a quick and easy V-shaped recovery, it is worth continually and carefully challenging the reasonableness of that assumption.
The sharp two million increase in US jobs, which saw the US S&P500 index register a positive return for the calendar year was one datapoint that supported the V-Shapers' argument.
But as the team under Ray Dalio at Bridgewater Associates noted, employment data is perhaps the least precise thanks to both participation rate changes and the new trend to multiple jobs each with fewer hours.
The US economy contracted by about a sixth in April and it also bottomed that month. And while the data in May will show recoveries in business and consumer sentiment (as it has done here in Australia – remember Australia is ahead of the US COVID-19 experience) it is likely that wallets will remain zipped up thanks to job insecurity and the very high level of government support upon which consumers know reliance cannot be guaranteed.
There is also the massive issue of US corporate debt. While the US Fed has just stated that rates will remain at zero until at least 2022, and while the Fed is buying corporate and junk bonds, these policies – amid huge debt – could take a long time to stimulate animal spirits among consumers and businesses.
Tighter balance sheets inevitably render companies and governments more cautious about spending, they defer hiring and capital expenditure. Consequently, we still believe in the premise that the recovery in economic activity and corporate profits will be slow and halting rather than quick and easy.
So, the stock market has recovered in anticipation of the economy recovering, but the economy will take a while to catch up. You can see this in Figure 1.
Figure 1. The stock market's patience will probably be tested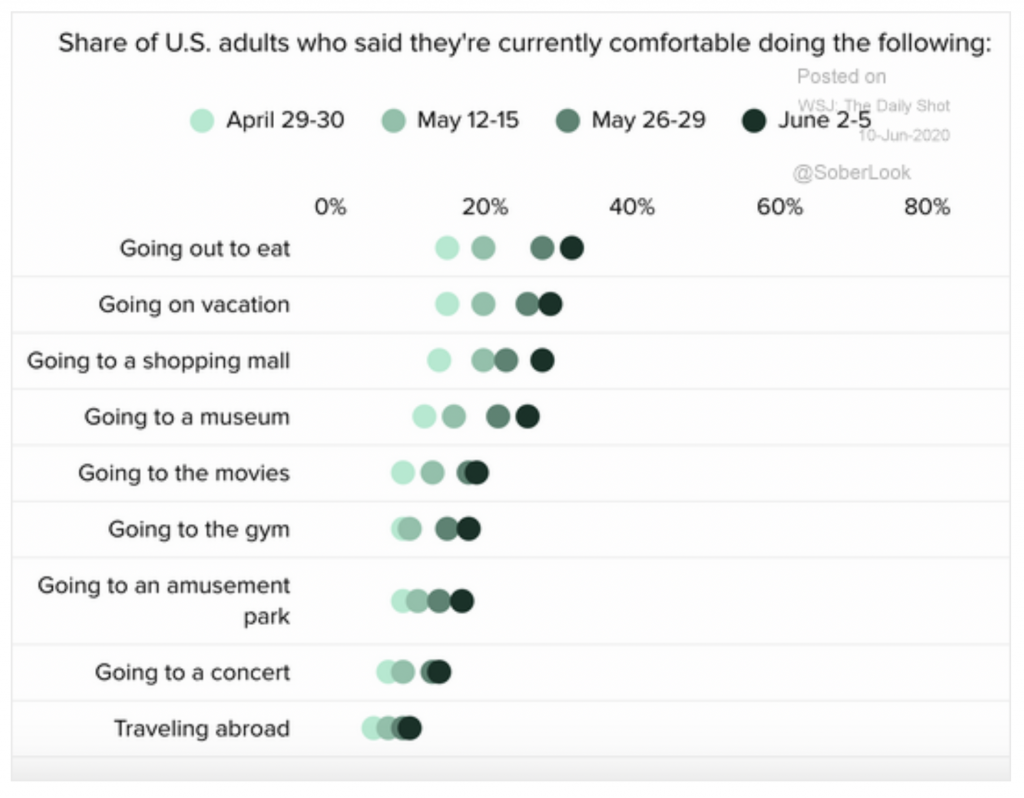 Figure 1. reveals that about 35 per cent of US adults are now comfortable going out to eat, which is a significant improvement on the 18 per cent who felt comfortable in late April.  But despite the recovering numbers we are a long way off 100 per cent of adults wanting to be restaurant diners.
So, again we see there is a recovery underway but returning to 100 per cent strength is a long way off. As I have noted in several recent webinars for our clients, the boxer has risen from the canvas, after being knocked out, but he is a long way off being at full strength and ready to go another round.
That however is what the stock market is betting on.
The consequence of the stock market's enthusiasm however is NOT an imminent crash. The consequence is that a very high bar for earnings has been set by the market. If a company meets the market's expectations for that company's earnings, all will be well. If however the company misses expectations, a serious retracement will be likely.
We were very fortunate to be able to put cash to work during the sell-off in March. Our Montgomery Small Companies Fund, for example, went from about 40 per cent cash during the worst of the COVID-19 sell-off to about 10 per cent cash near what turned out to be the lows. Consequently, the Montgomery Small Companies Fund has been one of the top small cap fund performers and generated an 11.74 per cent return in May alone.
But I am starting to wonder whether accumulating several years of normal returns in just two months means we must start to be much more discerning.
Figure 2. is also worth considering
Figure 2.  Will this time be different?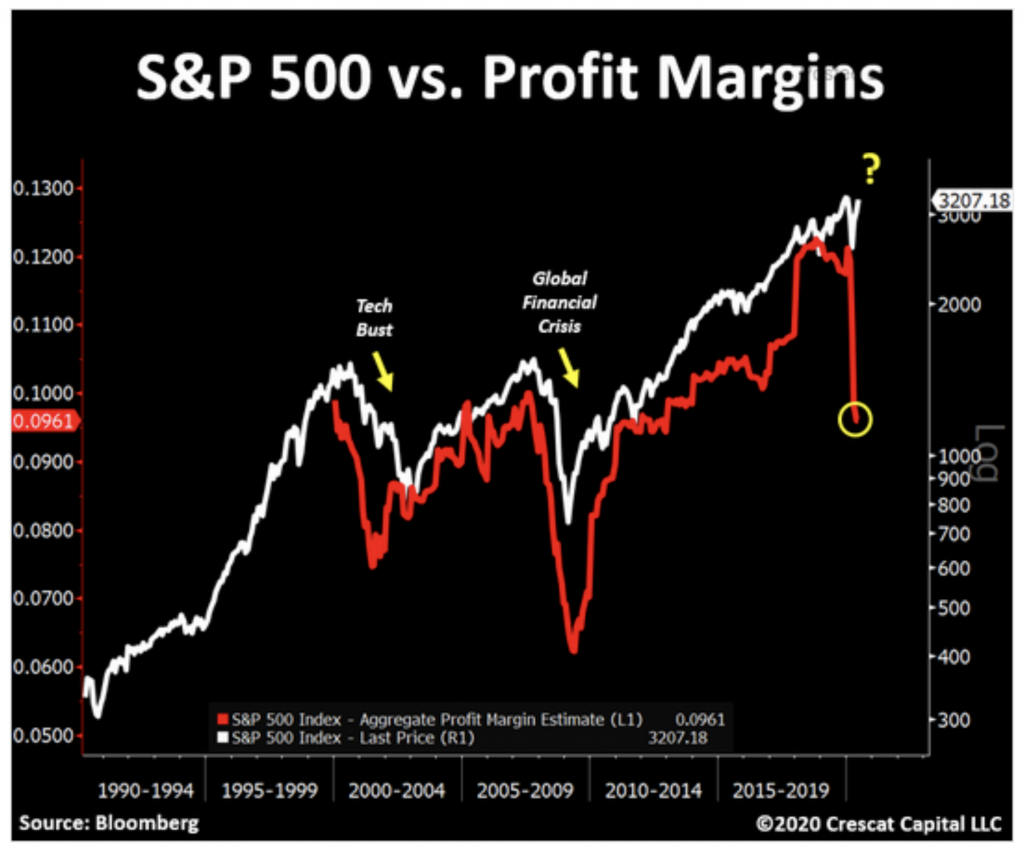 Figure 2. shows a sharp drop in S&P500 company profit margins. Unlike previous profit margin cycles, the most recent decline is of course due to the hard stop placed on the economy due to the Coronavirus outbreak. It will certainly be an interesting six months as we observe whether fear about a protracted recession overwhelms optimism that the economic contraction will eventually end.