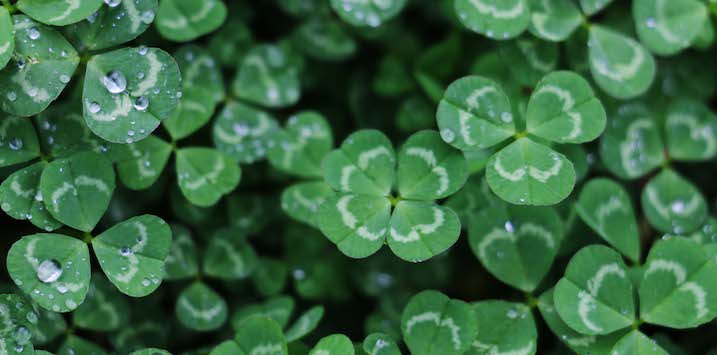 What's luck got to do with it
They say it's better to be lucky than good. Ignoring all longer-term economic fundamentals and the bearish actions of investing greats such as Buffett and Druckenmiller, everyday punters have flocked to the stock market with huge success. Entering the fray during one of the strongest market rallies in a century, new day traders have timed the market to perfection. Riding the wave of Fed liquidity and post-virus optimism has driven short-term trades up and up, and left anyone with a longer outlook in their wake.
US free trading app Robinhood added 3 million accounts in the first quarter of 2020, while average daily trading volumes tripled as the global pandemic forced much of the country to remain at home. Meanwhile, the government began depositing $1200 stimulus cheques in many of the nation's bank accounts. A 22-year-old Kentucky resident participating in the rally told the Wall Street Journal "it was basically free money … like a gambling game," adding, "you can make a pretty good amount of money in one day."
Similarly, Barstool Sports founder Dave Portnoy has been blogging his day trading success to millions of Twitter followers in what first appeared to be a marketing ploy but has now earned him substantial quick returns. His entertaining exploits have included "I'm just printing money," day trading is "the easiest game I've ever played," and, "There's nobody who can argue that Warren Buffett is better at the stock market than I am right now." These have been likened to Yale economist Irving Fisher's now infamous saying, "Stock prices have reached what looks like a permanently high plateau," in the fall of 1929. Having enjoyed his rambling success myself, I hope Portnoy proves he is truly as good as he says he is when the rally comes to an end. To quote Buffett, "You only find out who is swimming naked when the tide goes out."
A similar scene is being witnessed back home. Noticing the rush of retail traders appearing to bet on the ASX, ASIC warned Australian investors against attempting to time the volatile market, rushing out a cautionary 40-page report.
On the other hand, Stanley Druckenmiller recently commented that he made all of 3 per cent during the recent weeks' 40 per cent rally, after declaring in early May that the risk-reward for equities was maybe as bad as he had ever seen. Druckenmiller has compounded over 30 per cent per year for 30 years and never had a down year.
Economic fundamentals suggest that the coming years of deleveraging by governments, businesses and individuals coupled with record unemployment may limit investment spend and lead to a diminishing marginal propensity to consume, which would soften aggregate demand for the foreseeable future. Not to mention the very real risks of a revamped US-China trade war going into the US election, the ongoing Hong Kong fallout or a second wave of coronavirus. Notably, US companies sold a record $60 billion in share issuance in May, meanwhile buyback plans have all but ceased.
Though it has been tough to watch from the sidelines as the market rallies, at Montaka we are not in the business of chasing risky short-term gains. We continue to stick to our process, assess the probabilities and identify the best ideas to invest in for the long-term compounding of both our investors' and our own wealth.