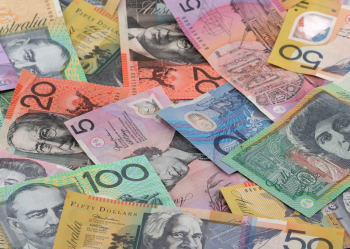 Who's going to be top of the charts this year?
It's interesting to look back at the last 22 years of asset class returns and wonder how nice it would have been to be invested in last year's winning asset class!
The chart below provides a ranked order from best performing asset class to worst each year over this time period. An initial glance reveals that Australian Equities have faired extremely well over this period. In fact, it has been the best or 2nd best performer in 13 out of the last 22 years.  As a result Australian's have done well having a significant home bias to their equity portfolios.
Falling long-term interest rates over this period have provided a friendly tailwind for many asset classes. Generally speaking, equities (Australian, Global and Emerging Markets) have benefited from lower borrowing costs making corporate borrowings more affordable, as well as a search for yields (or some sort of return) helping to push multiples up. Similarly, falling interest rates have led to higher bond prices and hence both Australian and Global fixed income portfolios have enjoyed strong returns. But where to from here?
In the last few months we have witnessed 10 year sovereign bonds around the world tick up from historic low yields, along with growing concerns about Greece's potential exit from the Eurozone and default of its debt obligations. While in the US we are faced with the Federal Reserve Bank likely to raise rates in the second half of the year. However, closer to home we have arrived at a critical juncture as growth in China slows and domestic economic indicators soften. Will Australia's 23 years of uninterrupted positive economic growth hit a stumbling block and if so what will this mean for domestic asset class returns for Australian investors?
Montgomery clients are now able to take advantage of our sound investment philosophy and rigorous investment process to generate solid returns over many years in Australian equities and also globally. We think this matters more for our clients than trying to pick next year's winner.
Scott Phillips is the Head of Distribution of Montgomery Investment Management.To invest with Montgomery, find out more.