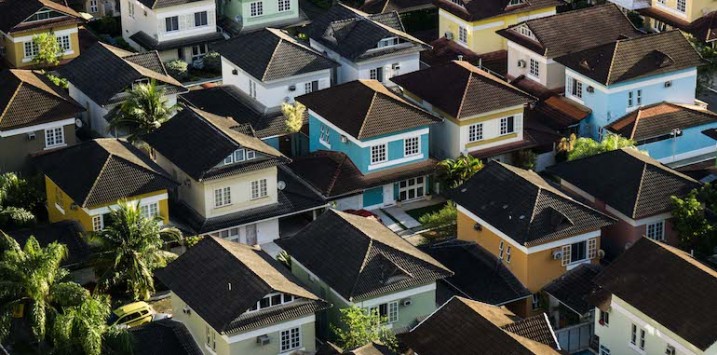 Where to next for residential property?
If you take an interest in the Australian residential property market (and who among us doesn't?), the latest release from CoreLogic contains some interesting data points.
As many people will know, the national market has been in decline for around 12 months, with an aggregate price decline in the order of 2.7 per cent. That decline is not much, and 12 months is not long, but the national average oversimplifies things a bit. Included in that figure are some markets (Perth and Darwin) which have been in decline since 2014 and are now well below their earlier peaks, and some markets (Canberra and Hobart) which appear not to have got the memo, and are still rising. The main drivers of the national market figure are Sydney and Melbourne, which have recently turned with meaningful price declines of 6.1 per cent and 3.4 per cent respectively over 12 months.
The obvious question is "where are we headed?" and, of course, this is very hard to predict. While there is no shortage of high-profile commentators willing to put out a precise forecast for the years ahead, you would be wise to receive their views with some scepticism. History suggests that the most effective way to become a high-profile commentator is to make frequent, confident, and not necessarily accurate, predictions. This is fortunate, given accurate predictions are abominably difficult.
There are however a couple of observations we can draw from the recent data.  One of these is that for the Perth and Darwin markets, the decline – which is thought to be driven by the resources downturn – has been something of a slow motion decline. The chart below shows the resources sub-index of the ASX200 Index. As you can see, it peaked in 2011, and then declined through to 2015.  Interestingly, the Perth and Darwin property markets peaked in 2014, apparently trailing the underlying driver by some years. Also, resources equities have been in strong recovery mode now for almost 3 years, but the Perth and Darwin residential property markets have continued to decline.
AX200 Resources Index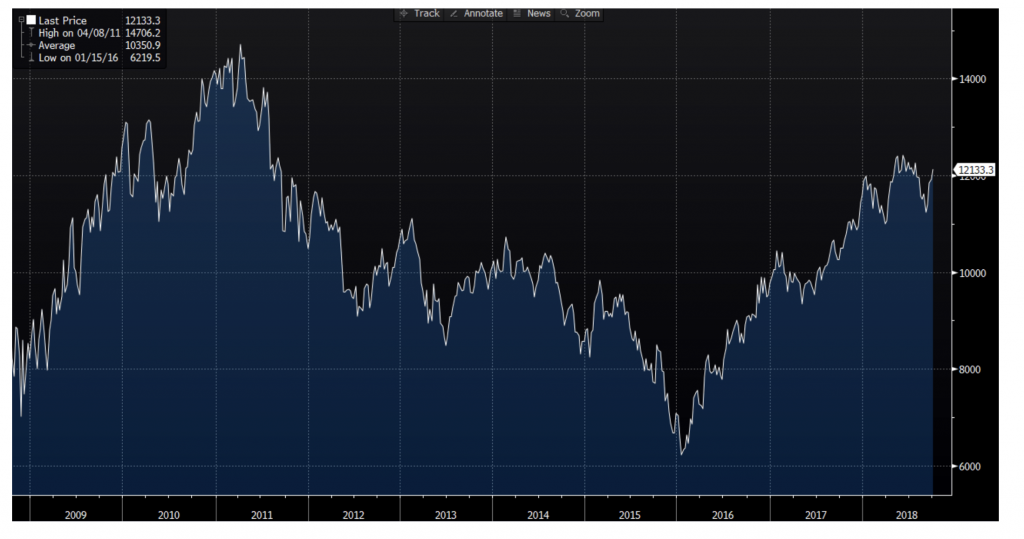 Source: Bloomberg
In considering this apparent lag, it may be reasonable to think that the property market responds quite slowly to new information. Transactions are time-consuming, expensive, and all-or-nothing (you can't easily sell part of your house) and market turnover is very low. Also, every property and every property purchaser are somewhat unique.  Contrast this with the equity market where transactions are quick and almost frictionless, and every share in BHP is the same as every other share in BHP, and you can see why one market moves more quickly than the other.
If we consider then the last 12 months decline in Sydney and Melbourne, we could hypothesise that this is either "noise", in which case it could reverse at any time, or alternatively it could be a response to some underlying structural signal, and one that could take some years to play out.
While the "noise" hypothesis is hard to reject outright, it is very easy to come up with a list of potential underlying structural signals, including for example 1) highly elevated house prices compared with disposable incomes, 2) the very extended nature of household balance sheets, and 3) the arrival of macroprudential controls on property lending as a means of addressing 1) and 2). Maybe none of these in isolation is sufficient to mark a structural shift in the market, but the combination of all three makes for a sound case.
It is entirely possible that we will see a rebound in the property market in the months ahead, but if you lean towards the underlying structural driver hypothesis, and having regard to the slow-moving nature of the market as demonstrated by Darwin and Hobart, you might reasonably conclude that the declines of the last 12 months are just the beginning of something much larger.
You can find the latest release from CoreLogic here.