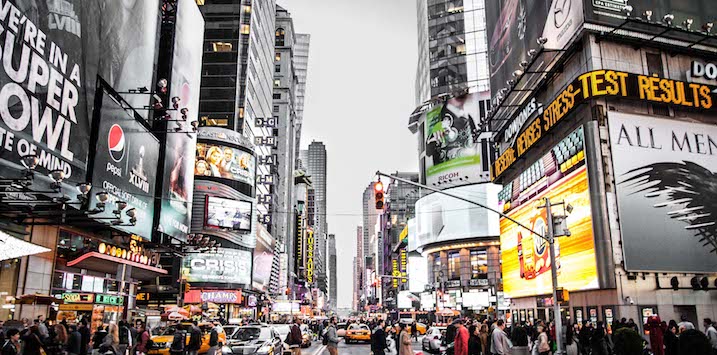 Visualising the top 10 global ad publishers
Recently, while looking for examples highlighting the technological disruption faced by various industries, I came across an interesting infographic courtesy of Visual Capitalist, which depicts the top 10 global ad publishers over time.
In the world of advertising, we often hear about how digital advertising is eating traditional print and TV advertisers' lunch, but it can be difficult to grasp just how rapid and seismic that shift has been.
The chart below helps visualise that shift – over the span of just six years, several large online/digital ad publishers have come to dominate global advertising revenue, while several more storied publishers of yesteryear have seen their market shares whittled away. Although the chart doesn't tell us anything we don't already know, it certainly helps reinforce both the disruptive power of data, which allow search engines and social media platforms to push high-ROI targeted advertising to their billions of users, and the innovating disruption of the Netflix on-demand model, which has drawn billions of eyeball-hours away from linear TV.
Top 10: Global Advertising Revenue (US$ billions)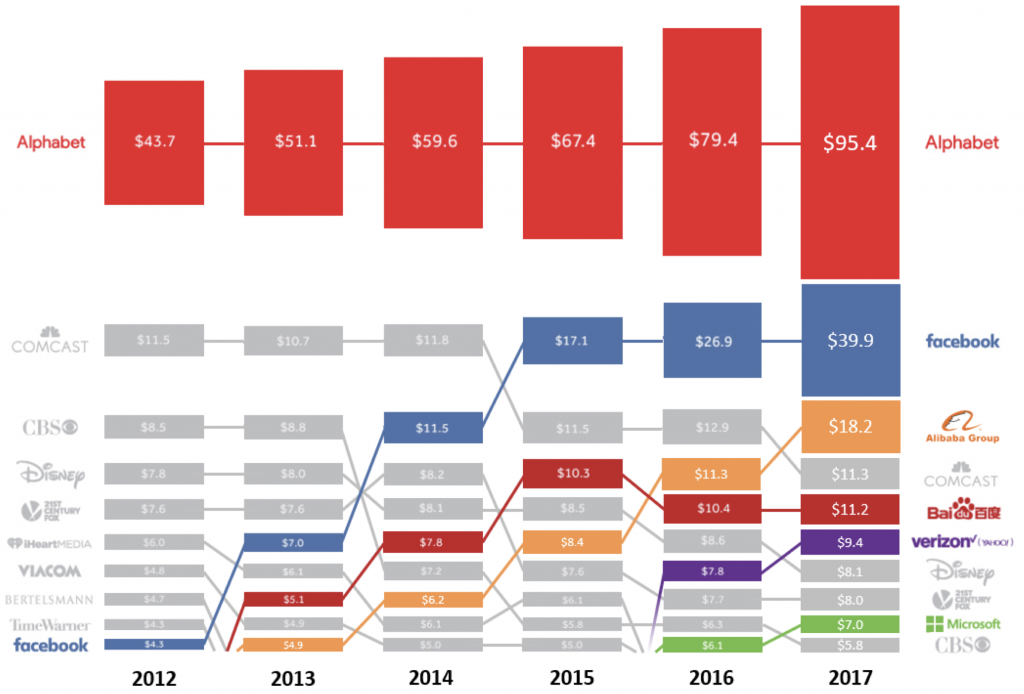 Source: Visual Capitalist, MGI. Chart has been updated for 2017
The Montgomery Global Funds own shares in Facebook and Google. This article was prepared 10 October 2018 with the information we have today, and our view may change. It does not constitute formal advice or professional investment advice. If you wish to trade any of these stocks, you should seek financial advice.