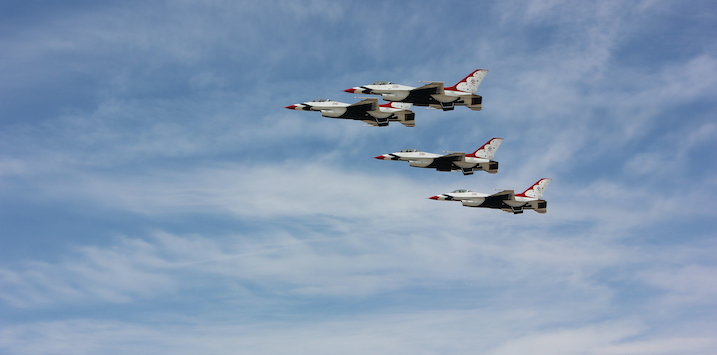 What really propelled the Aussie market in 2019?
Over the past 12 months, the soaring Australian share market has made most local investors feel pretty smart. However, for most part, it was falling interest rates, rather than rising company earnings, that kept the rally going. The question now is: how much longer can this bull market go?
January is generally a very quiet time in the Australian share market with majority of investors and company employees taking time off enjoying summer holidays and with an absolute majority of companies in blackout preparing their first half results announcement and presentation generally scheduled for February. This is therefore a good time to look back and reflect over the last year. My colleagues have already done that in a number of blog posts (here and here for example) but I thought I would take the opportunity to look at what drove the performance in 2019 by breaking it down into dividends received, earnings development for companies and changes in valuation.
Let's start by looking at what the actual performance of the Australian share market was in 2019:
The ASX 300 index, which is the most well-known index in Australia, increased by 18.8 per cent in 2019.
The ASX 300 Accumulation index, which also includes the dividends received (and assumed re-invested), which we consider a more meaningful index, was up 23.8 per cent.
The difference between these indices was 5.0 per cent, which is the return that was achieved from dividends during the year.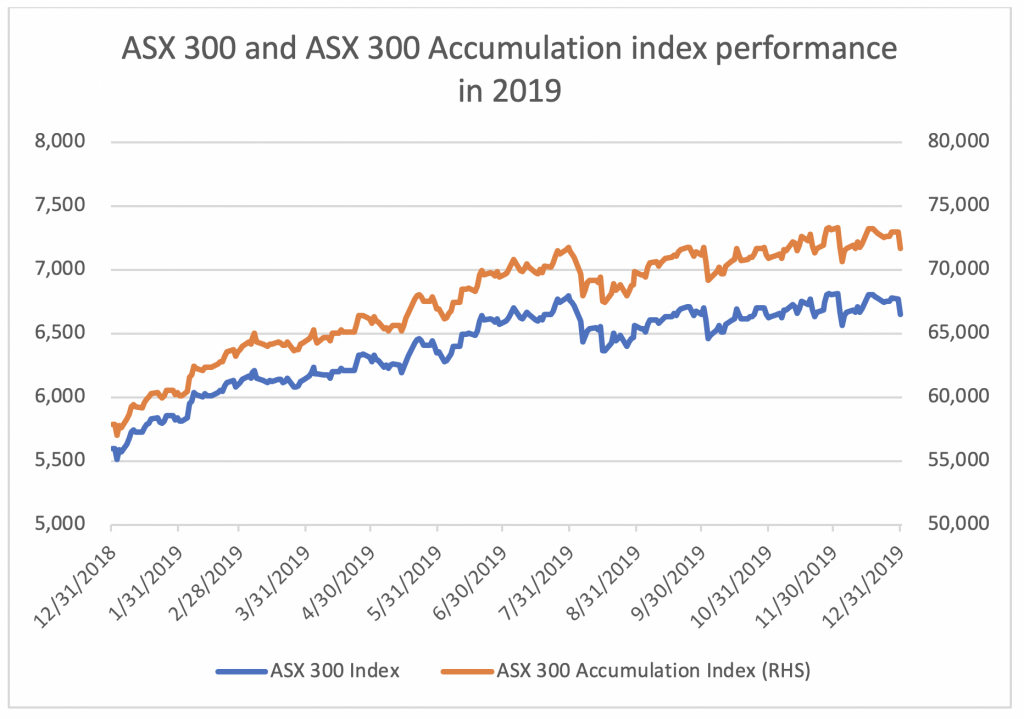 Source: Bloomberg
If we move on to looking at what happened to earnings for the companies that make up the index, we get the following chart, which shows at each point in time what the blended 12 month forward earnings forecasts are for the aggregate of the companies that make up the index: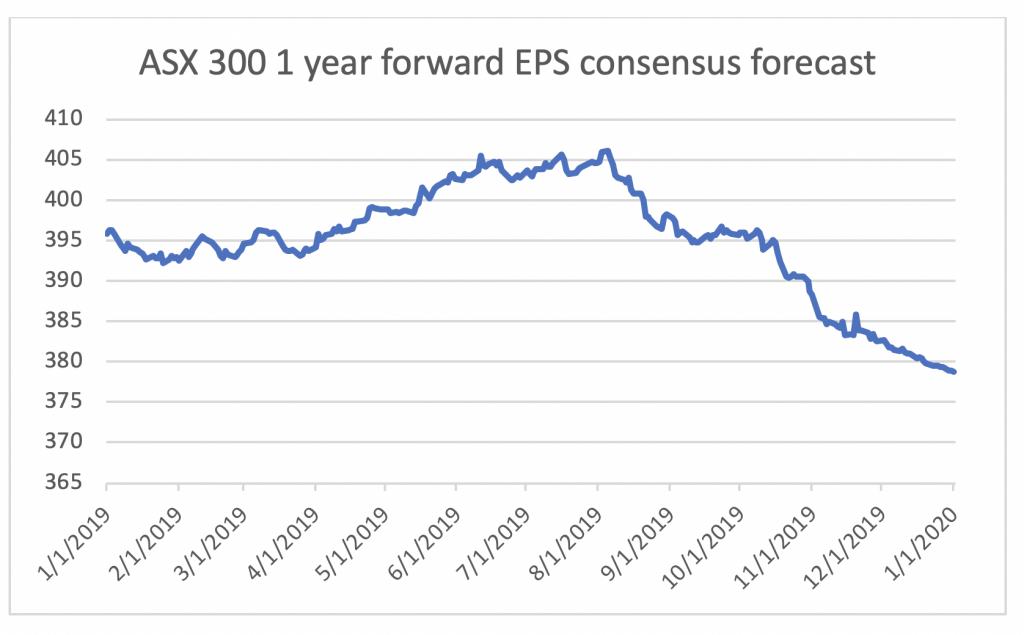 Source: Bloomberg
From this chart we can see that the year started out reasonably well for companies and we saw the aggregate earnings forecast increase by 2.6 per cent from the start of the year to the peak in early August. The outlook statements presented in connection with the annual results were though generally worse than expected and we started to see quite a steep drop in earnings forecasts in aggregate, and the year ended with aggregate 12 months forward looking earnings forecasts that were 4.3 per cent below where we started the year.
There are many different ways to measure valuation but the most common one is Price to Earnings ratio or P/E.
As we have established, share prices did really well in 2019 while underlying earnings forecasts declined so it should hence not come as a surprise that the aggregate P/E for the market increased quite significantly. Indeed, the aggregate P/E increased by approximately 23 per cent to 17.5x as we can see in this chart: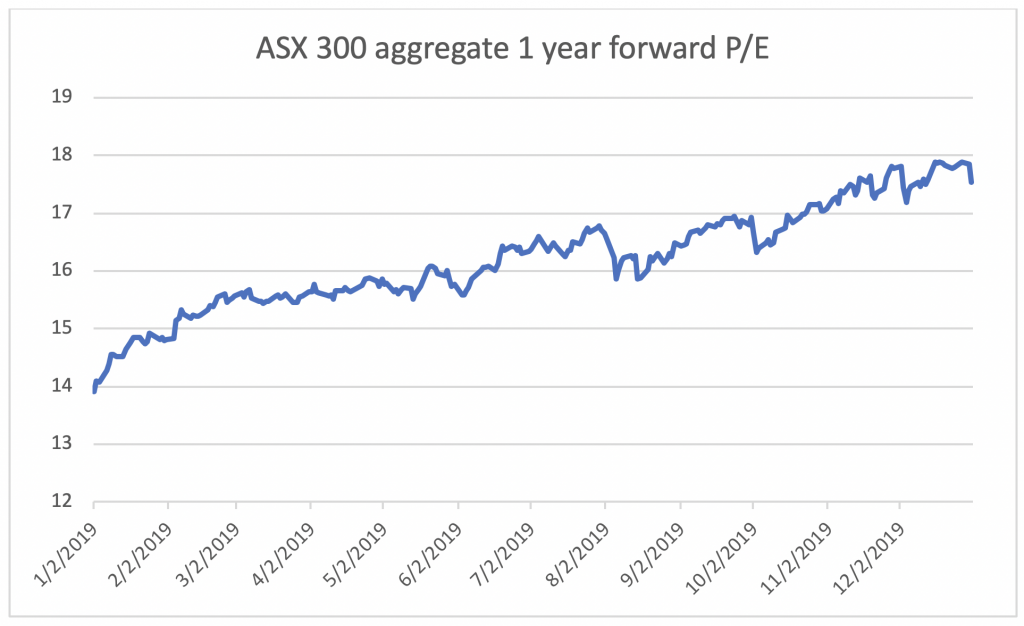 Source: Bloomberg
So, to summarise, the 23.8 per cent total return of the ASX300 Accumulation index can be broken down into:
5 per cent return from dividends received (and assumed reinvested)
Negative 4.3 per cent aggregate earnings revisions
23 per cent P/E multiple expansion
Looking at what caused this multiple expansion, it is quite instructive to look at this chart which shows the 1-year forward P/E of ASX 300 compared to the 10 year Australian bond yield: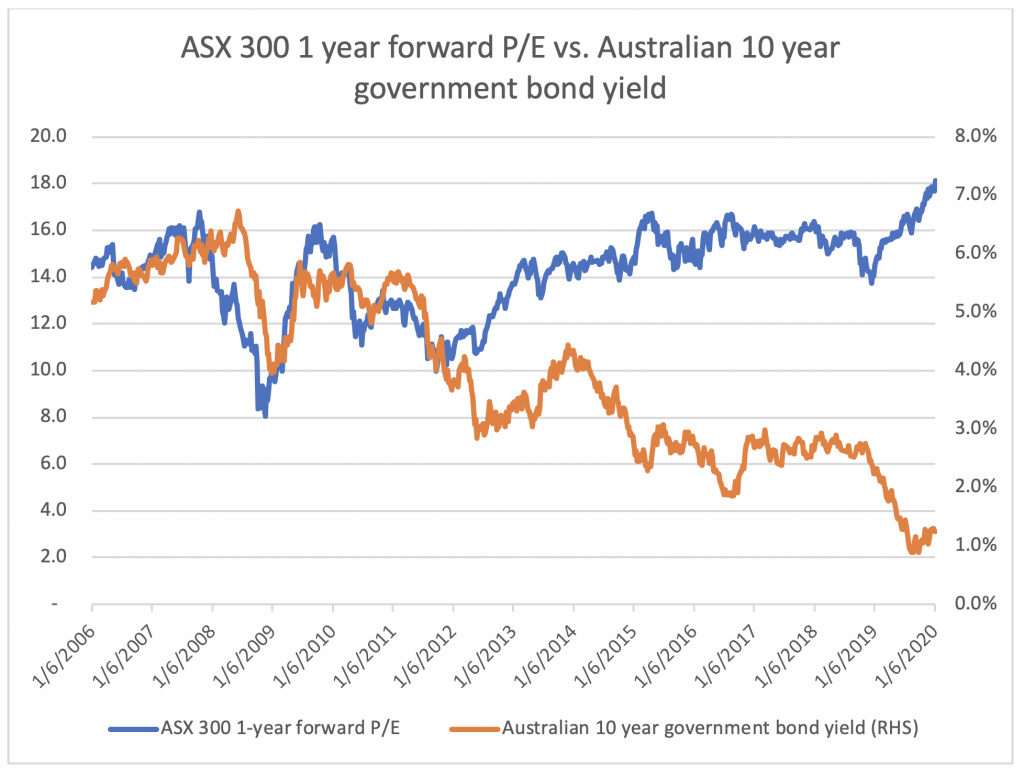 Source: Bloomberg
We can see that during the last few years there is a very clear negative correlation between interest rates and P/E multiples and the effect is especially pronounced during 2019. It is also interesting to see that if we go back to the GFC, the relationship was inversed so that P/E multiples and interest tended to move together rather than in opposite directions.
We can also see that we very recently have started to see interest rates (at least longer dated interest rates) go up again but we have not seen any adverse reaction to share prices, which I find interesting.
Predicting where interest rates will go is very hard. Consensus seems to be that we are in a "lower for longer" scenario, which should be supportive of share prices, but given that interest rates are already very very low, it is hard to see them falling much from here (we have indeed started to see some European countries start to raise interest rates) so at least I would not expect the same kind of multiple expansion to continue.