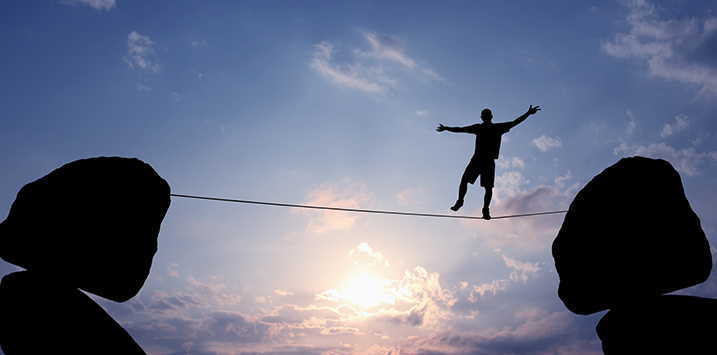 Value investing giant, Seth Klarman, issues a warning to all investors
Seth Klarman's Baupost Group is the world's 11th largest hedge fund.  And Klarman, a renowned value investor, has sometimes been compared to Warren Buffett. So when he offers his analysis, it's worth reading.  Which is why we're pleased to bring you excerpts from Klarman's latest investor letter.
"The magnitude and duration of distorted securities pricing resulting from the outsized role of central banks in economic life may be unprecedented.  The world is so awash in low cost debt that almost every day in 2016, The Wall Street Journal or the Financial Times routinely reported another market excess.  By way of illustration an early October headline proclaimed: "Yield hungry investors snap up 50-year bonds.  Hunt for returns outweighs bank fears." The article explained that the 2.8% yield on these Methuselah bonds was deemed attractive compared to the negative-yielding issues in other jurisdictions.  Investors were willing to overlook looming political uncertainty and a slow motion banking crisis in Italy, including the real prospect of a Euro-skeptic political party taking control.  Days later, tranches of Saudi Arabian debt, including a 30-year offering at 4.5%, were even more oversubscribed, despite an oil price slump that has devastated the Saudi economy and upended its fiscal situation.  And the following week, Austria (Austria!) floated a 70-year issue that was gobbled up despite a paltry 1.5% coupon.
"These top-of-market bond offerings posed numerous risks that investors seemed to be ignoring.  First, whenever interest rates return to more normal levels, these bonds are going to trade down in price.  Anyone who bet on "lower for longer" will have locked in "inadequate for longer," an insufficient return not just for a while but for a career, for a lifetime.  The market-to-market losses from a mere 50 basis point rise in rates would be equivalent to more than three years of coupon payments for holders of 30-year Treasur[y]s.  Second, a pick-up in inflation, or even in expectations of future inflation, would render the meagre yields on these fixed-rate and sometimes very long duration instruments inadequate, causing them to sell off further. Because bonds have been in a 35-year bull market, few investors active today have any experience navigating a sustained secular increase in interest rates and inflation, which from these levels, under the best of circumstances, would make for an exceptionally jolting ride.
"Finally, over the course of time, the credit risk of these priced-to-perfection obligations will almost certainly loom larger, with bondholders again potentially taking it on the chin.  Despite minuscule interest rates, a record number of sovereigns were downgraded in 2016.  For years, sovereign debt-to-GDP ratios have been increasing in a number of countries.  When low-rate sovereigns need to be refinanced, higher rates may savage national budgets, potentially necessitating debt restructurings for marginal issuers.  The sheer amount of outstanding debt, $152 trillion worldwide, should have triggered investor concerns.  The IMF warned in October, for example, that debt levels posed a mounting threat to the global economy."
Seth Klarman, The Baupost Group 2016 Year End Letter pg. 3-4