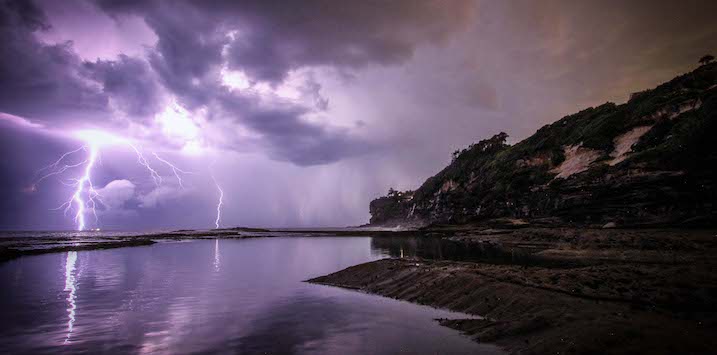 Uniti continues to Unify at an electrifying pace
In interviewing Gary Rollo and Dominic Rose, Portfolio Managers of the soon to be launched Montgomery Small Companies Fund, I asked them specifically whether they would have "theoretically" purchased Uniti Wireless (ASX: UWL) back in mid-March 2019, and if so what weighting they would have made it in the portfolio.
Many will remember Vaughan Bowen and Michael Simmons were the driving force behind M2 Telecommunications enormous success. I wrote a blog when they initially joined forces at Uniti Wireless in March* when the share price was around $0.25 and the company's market capitalisation was $32.75 million.
Based on Gary and Dominic's "Risk Management & Life Cycle" something registered investors of the Montgomery Small Companies Fund will see within the Information Booklet when it is soon released, the response was the fund would have (theoretically) had UWL at up to 1.0 per cent of the portfolio, based on UWL's "Early Stage" development. The rationale behind that weighting was attributable to the previous success of the entrepreneurial management, the significant upside from their "roll-up" plans and the reward risk ratio.
As articulated in further blogs* the team at UWL have a been quick to execute a "roll-up" strategy and that means acquiring complementary businesses for either cash or equity in UWL or a combination of both.
More recent announcements include:
The acquisition of Call Dynamics effective 1 June 2019, a complementary business to Fone Dynamics, in that it focuses on small and medium sized enterprises on modern inbound voice services whilst providing call tracking solutions;
The issue of 15 million new shares at $1.00 per share raising a gross $15 millon;
Vaughan Bowen acquiring a further 1.3 million shares at $1.16 per share, taking his fully diluted shareholding to 7 million shares;
Producing $1.0 million of net operating cash flow for the June 2019 Quarter, and a normalised annualised EBITDA run-rate at year-end of $6m; and cash on hand of $19 million; and
Acquiring LBNCo for $100 million, or around 10X prospective EBITDA of $10 million, payable 90 per cent in cash and 10 per cent in UWL shares (8.3 million shares at $1.20). LBNCo is a builder and wholesale operator of private fibre networks, predominately comprising fibre to the premises high speed data services to multi-dwelling units and broad-acre residential estates.
Together with the recently announced fully underwritten $100 million equity raising at $1.20 per share (a further 83.3 million shares at $1.20), UWL will now have a fully diluted 265.5 million shares (inclusive of 14.1 million options at an average exercise price of $0.28).
At the current price of $1.42, this gives UWL a fully diluted market capitalisation of $377 million and cash on hand, inclusive of the option exercise, of around $27 million for an enterprise value of $350 million.
Forecast Revenue and EBITDA for Fiscal 2020 is $57.3 million and is $16.6m, respectively, and this places UWL on a prospective Enterprise Value to EBITDA ratio of around 21X.
I'll be interested to see if Gary and Dominic includes UWL in the soon to be launched Montgomery Small Companies portfolio given its extraordinary recent share price performance.
*You can read my previous articles on UWL:
April: Uniti trying to unify
May: Unity another agreed acquisition
To pre-register to receive more information about the launch of the Montgomery Small Companies Fund, please click here.