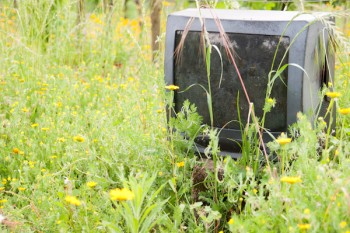 The headwinds affecting Australia's Free to Air Television are strengthening
Name the Company which has been Australia's number one player in its field for ten consecutive years, has recorded $2.54 billion of "Significant Losses" in the past four financial years and will likely see its Earnings Before Interest and Tax (EBIT) (excluding Significant Items) decline by 45 per cent over the five years to June 2017? 
Year to June
EBIT ($m)
Significant Items ($m)
2012
473.4
        –
2013
422.0
  (294.9)
2014
408.2
    (87.0)
2015
356.3
(2122.8)
2016
318.1
     (32.9)
2017 (Estimate)*
262.5
(-45% over five years; and down 15-20% year on year)
* Impacted by the combination of softer market conditions and increased content costs from the Olympics and AFL, underlying Group EBIT is expected to be down 15-20 per cent (to $254.5m – $270.5m, with a mid-point of $262.5m) in the year to June 2017.
You've guessed it.  Seven West Media, Australia's best managed free to air television company is being buffeted by the headwinds of media disintermediation, a subject the team at Montgomery has written about many times in the past.
While I believe the management team at Seven West Media are doing a good job relative to its listed competitors, if the boat has a serious leak (the environment), it doesn't matter how good an oarsman you are.
Montaka has a "short position" in Seven West Media.
To learn more about our funds, please click here, or contact me, David Buckland, on 02 8046 5000 or at dbuckland@montinvest.com.