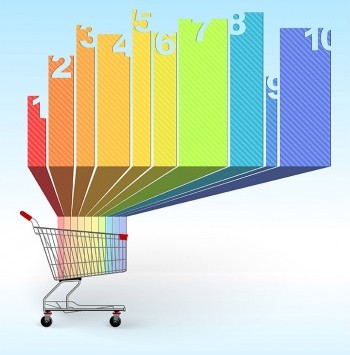 Amazon: Prime Earnings
Last week Amazon reported financial results for its second fiscal quarter. The numbers were amazing. And beneath the surface we suspect the Prime membership program had a big part to play. On Friday Amazon reported revenues of $30.4 billion for the quarter ending 30 June, representing a 31 per cent increase over the same period last year. Earnings for the company almost tripled to $1.3 billion.
These mind-boggling results were driven by accelerating growth in Amazon's online retail business and exceptional growth in the company's cloud computing business.
In the online retail business revenues increased by $6 billion to almost $28 billion. Both the North American and International operations experienced annual growth rates of 28 per cent in local currencies. Growth of this magnitude is impressive for almost any business. For a business already generating billions and billions of dollars in sales and earnings it is almost unfathomable. It would be reasonable to see these rapid growth rates moderate with such enormous scale. To the contrary, Amazon's growth in its online retail business has actually been accelerating! We think Prime may have something to do this.
Last week we discussed the benefits that Amazon's Prime membership program brings to both its customers and the company. As management described it (again) in the quarterly conference call, Prime creates a "flywheel" for Amazon's retail business where increased membership enables more selection and services which in turn drives even greater membership:
"It's really the flywheel of Prime is definitely working. It's simple as that. The low prices, vast selection and convenience continue to resonate with customers. Prime membership increases and selection…makes Prime more valuable"
But the Prime flywheel is not just a conceptual construct. Indeed, we think it is underlying the strength in Amazon's results. Looking back over the past couple years, growth in the North American retail business has increased from low 20's to 28 per cent in the most recent reported period. In the International segment the change is even more marked, as growth has jumped from low teens just one year ago. Of course, e-commerce is still relatively nascent accounting for just a few percentage points of total retail sales in the US last year. But there has been one material change in Amazon's business over the past few years: Prime.
At the same time Amazon Web Services, or AWS, could make Amazon's retail business look pedestrian by comparison. Revenues from AWS reached $2.9 billion in the latest quarter, growing by almost 60 per cent since last year as more enterprises choose to install their software in Amazon's data centers. And even though AWS revenues are small compared to revenues from online retail, their profitability really packs a punch. For every dollar in AWS sales, Amazon captures 25 cents in profits. This means that AWS now represents more than half of total company earnings.
This quarter Amazon delivered on its potential to generate Prime earnings. And if they weren't Prime, then they were AWS, which were even better.
Montgomery Global owns shares in Amazon.
Christopher Demasi is a Portfolio Manager with Montgomery Global Investment Management. To invest with Montgomery domestically and globally, find out more.