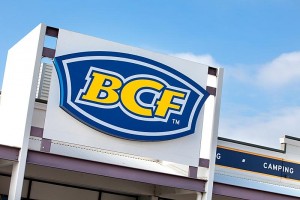 Super Retail Group
Super Retail Group (ASX: SUL) owns the Supercheap Auto, Rebel, AMart Sports and BCF branded stores, and has provided a trading update for the 18 weeks to 2 May 2014, a day before the company presents at the Macquarie conference in Sydney.
While Auto is tracking to expectations, it seems that weakness in the mining sector and a less-than-ideal rollout strategy is still impacting Leisure. The company also seems to be losing some of its momentum in like-for-like growth in its Sports division, as can be seen from the following table published by the company.

While growth in the Auto division was ahead of expectations, following solid growth delivered in the prior corresponding period, the Leisure division produced negative growth. This could be attributed to new stores cannibalising existing stores, as well as weaker trading conditions in regional and mining areas. Finally, the growth in the Sports division was below expectations.
In terms of store openings:
·         Auto – one opened, one closed.
·         BCF – one opened, expects to open another at June's end.
·         Sports – opened two, closed two. Plans to open one Rebel and two Amart Sports stores before June's end.
Topline sales growth is a good indication of whether the tide is rising, where gross margins are an indication of pricing power and economic conditions. In Auto, gross margins improved slightly. EBIT margins are also tracking towards 11.8 per cent for FY14 (FY13 was 11 per cent), suggesting the company is keeping costs under control as it grows.
In the Leisure division, operating margins declined; reflecting the operating leverage of the division as topline sales growth faltered. Full-year EBIT margins are tracking towards 6.2 per cent (FY13 was 7.5 per cent).
Finally, in the Sports division – gross margins were already expected to be below the previous corresponding period due to the finalisation of the Sports SAP software introduction. Cost of doing business is also expected to be higher, due to strong growth of Amart Sports stores and increased depreciation. The EBIT margin is tracking towards 9.3 per cent for FY14 (FY13 was 11.4 per cent).
The company has turned the key on a new distribution centre in Sydney and as a result, group costs have increased by ~$10m for FY14. The company is also expected to recognise a $2.2m after-tax benefit from a review of tax matters.
Putting our value investing spectacles on, we currently believe SUL is not, as its name would suggest, super-cheap.