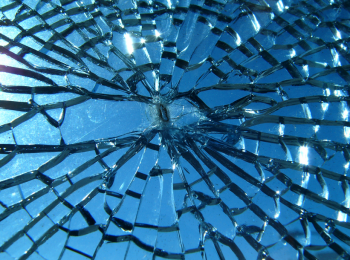 Smashed. Look out Kogan, JB, Bing Lee and Harvey Norman
Last week in Sydney's Inner West and only meters from a homeless person's humpy, a plasma TV sat on the footpath awaiting council collection. A large, flatscreen plasma TV. On the street. In the rain.
Years ago, at the liquidation auction for the collapsed One-tel, a bidding frenzy erupted for plasma screens sending the price for the large flat screen monitors over $7000.
But as Bob Dylan once wryly observed, the times, they are a changin'.
Between 1939 and 1941, 7000 TV sets were sold in the United States. By 1950, annual sales had reached just shy of 10 million and by the end of the 20th century annual US sales had reached 35 million units with penetration of 98 per cent within US households. In 2015 it is estimated that 141 million Internet connected TV's were sold worldwide.
Today it is estimated that 78 companies, starting with Du-Mont in 1938, have sold hundreds of brands and well over a billion units worldwide. Now manufactured in the millions, with the only quality control for many brands being a test of the on-off switch, moments before being wrapped and boxed, the TV it seems is a cornerstone appliance of the modern, westernized home.
But new technology that ushered in the demise of VHS and Beta video, cassette tapes and floppy disk drives and the slow death of DVD and CD may now also be triggering the beginning of the end for the TV set itself?
Research outfit, Digital TV Research, projected the number of analog terrestrial TV households worldwide, would decline from 531.85 million in 2010, to 317.0 million in 2014. In the US, Cable TV penetration is flat lining at 61 million households, while free to air TV penetration has also flat lined, at 12.8 million households. And while IPTV is growing, it is doing so only slowly and is expected to reach 14.4 million households by 2016.
As you read the excerpt below from Fortune Magazine/New York Post, you might wonder what the impact will be, if the trend spreads to Australia, on electronics retailers like JB Hi-Fi and Harvey Norman, and also on TV networks like Seven, Nine and Ten.
Perhaps Bob Dylan wasn't thinking about electronics retailers, TV Networks and TV manufacturers when he wrote:
"And don't criticize
What you can't understand
Your sons and your daughters
Are beyond your command
Your old road is rapidly agin'"
But his words are an apt reminder that no business is immune to the behavioural shifts now occurring at a rapid pace.
"Young people are ditching their television sets even faster than in previous years, according to new data, with traditional TV usage falling among viewers age 18-34 falling at twice the normal rate in the recent September to January season."
The sudden acceleration of young people dropping TV in favor of Netflix surprised many analysts. "The change in behavior is stunning. The use of streaming and smartphones just year-on-year is double-digit increases," Alan Wurtzel, NBC Universal's audience research chief, told the Post. "I've never seen that kind of change in behavior."
"In 2011, 21.7 million young adults were tuning in to their TV sets, but that figure fell to 17.8 million last month, a drop of almost 20 per cent."
You can read the full Fortune article here: http://fortune.com/2015/02/18/millennials-are-abandoning-their-tv-sets-faster-than-ever/
Roger Montgomery is the founder and Chief Investment Officer of Montgomery Investment Management. To invest with Montgomery, find out more.