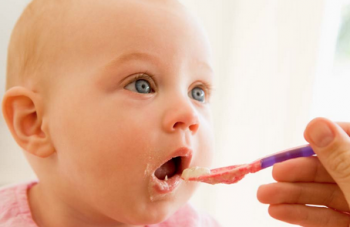 Small cap series: Bellamy's Australia Limited
With reporting season out of the way, we now can continue our series in small cap stocks.
One clear outperformer has been Bellamy's Australia Limited (ASX: BAL). For those unaware, Bellamy's is a Tasmanian firm producing organic baby milk powder and formula.
Over the last year alone its share price has risen almost fivefold and profits sevenfold – so what's driving this? It turns out that Bellamy's has had extraordinary success with Chinese consumers. Chinese Australians are paying retail prices to buy entire supermarket shelves of stock and exporting to China, where the same product sells for many multiples. Jared Lynch and Mark Hawthorne wrote an excellent article on the topic in the Sydney Morning Herald which you can read here.
The profits generated from this trend have been off the charts. Bellamy's return on equity for example rose from circa 8 per cent in the 2014 financial year to circa 19 per cent in the 2015 financial year. Given its low debt levels, these statistics would likely make it a prospect for further investigation by any investor with spare cash burning a hole in their pocket.
What a value investor might first wonder however is how sustainable is this trend, after all, surely barriers to entry for the baby formula market would be fairly low?
It turns out that the answer isn't so straightforward. Coriolis, a New Zealand consulting firm performed a study of this market and noted that overall barriers to entry are actually fairly high and note that baby formula tends to "sit on the dividing line between food and pharmaceuticals". They explain that a combination of intellectual property protections, regulatory barriers and economies of scale protect incumbents from new entrants.
That being said, we're not as interested in barriers to entry in western economies.  More interesting is the question of whether there exist barriers to entry in China. Because of a melamine scare some years ago in China, that killed babies and hospitalised tens of thousands more, some consumers are paying whatever it takes to ensure their children receive the foreign branded formula, substituting it for the domestically produced versions.
Microeconomics 101 will tell you that as new entrants begin to take market share in a relatively commoditised product (which it can be argued, baby formula is), you would expect profitability for incumbents will tend to fall and that over the long-run profits will return to approximately each competitor's cost of capital. Because of this, one does wonder how long Bellamy's shares, and others, can continue to defy gravity.
Under a commoditised framework, only cost advantages can drive any abnormal levels of profitability.
Coriolis notes that the Chinese government appears to be bringing some order back into the local market "According to local reports, the Ministry of Industry and Information Technology (MIIT) has indicated that it hopes to reduce the number of manufacturers to 3-5 firms with revenues exceeding CNY50b (US$8b) by 2018". So whether the reputation of local Chinese producers under a more controlled structure will remain tainted over the long-term is a good question.
It appears for the moment businesses like Bellamy's, Capilano Honey and Blackmores are enjoying the benefits of increased sales, but their shares are benefitting from a mini fad.
Scott Shuttleworth is an analyst at Montgomery Investment Management. To invest with Montgomery domestically and globally, find out more.
This post was contributed by a representative of Montgomery Investment Management Pty Limited (AFSL No. 354564). The principal purpose of this post is to provide factual information and not provide financial product advice. Additionally, the information provided is not intended to provide any recommendation or opinion about any financial product. Any commentary and statements of opinion however may contain general advice only that is prepared without taking into account your personal objectives, financial circumstances or needs. Because of this, before acting on any of the information provided, you should always consider its appropriateness in light of your personal objectives, financial circumstances and needs and should consider seeking independent advice from a financial advisor if necessary before making any decisions. This post specifically excludes personal advice.
INVEST WITH MONTGOMERY