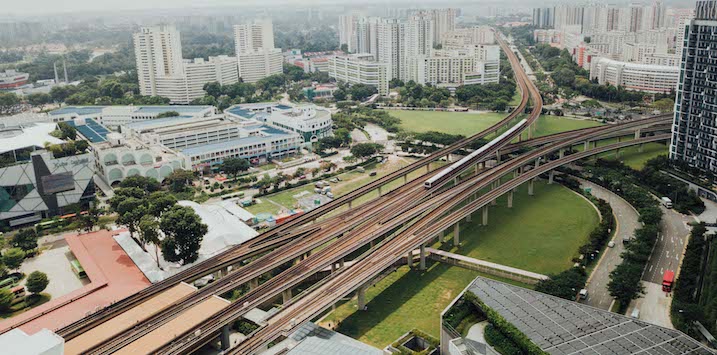 Say farewell to the infrastructure boom
In recent years, state budgets have benefited from rising revenues, particularly from stamp duty. But now that revenue stream is being squeezed, particularly in New South Wales and Victoria. This decline in revenue could be a real issue for businesses that rely on state infrastructure spending.
A couple of months ago, I wrote a blog post about the unrealistic assumptions about property prices and volumes that are underlying the state budgets, in particular New South Wales and Victoria.
It is therefore with interest that I note two news items released yesterday.
First, we have the non-partisan pre-election budget update from the secretary of the NSW Treasury department which was released on 5 May. New South Wales will have a state election on 23 March and the Treasury secretary has by law to provide an as unbiased as possible update on the state finances free from any political influence. The full report can be found here but I would like to highlight a couple of things.
The main highlight is that since the Half-Year Budget Review in December, the tax revenues have significantly underperformed primarily on the back of increasing price falls and very low transaction volumes in the property market. This has resulted in the forecasted state revenues to be $477 million lower than what was forecasted in December (only a 2 month period). Due to the delays in some infrastructure projects, expenses will also be lower than expected but not enough to offset the lower revenues so the projected budget surplus falls by $273 million or about 24 per cent to $846 million.
Even though the forecasts for property stamp duty revenues have been revised down for the coming years as well, they do still look quite aggressive to me with a rather steep bounce in 2020-21 and 2021-22 meaning that we either need to see transaction volumes pick up significantly and/or prices increase significantly again.
 As a result, the forecasted budget surpluses in future years have actually overall been increased despite an economy that is showing clear signs of slowing down, which seems very optimistic to me.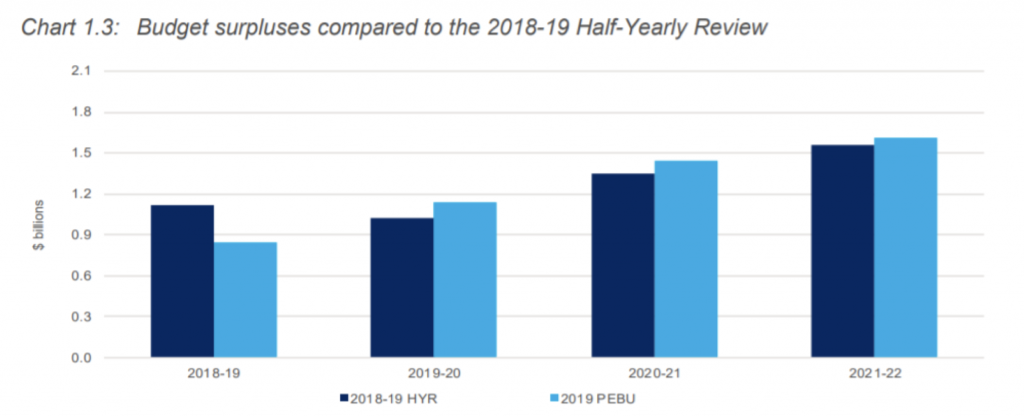 The second interesting news item is an ABC article indicating that the Victorian Treasurer is offering public sector unions wage increases of 2 per cent or well below the current cost of living increases and is citing falling revenues on the back of lower property transaction taxes collected (at least it is good to see that Victorian parliamentarians received a pay increase of 5.3 per cent in 2018).
Both of these news items reinforce our view that state budgets will come under pressure over the coming years and that planned infrastructure spend might be less than forecasted.
The Montgomery Fund is positioned accordingly with no exposure to companies depending on domestic construction activity.