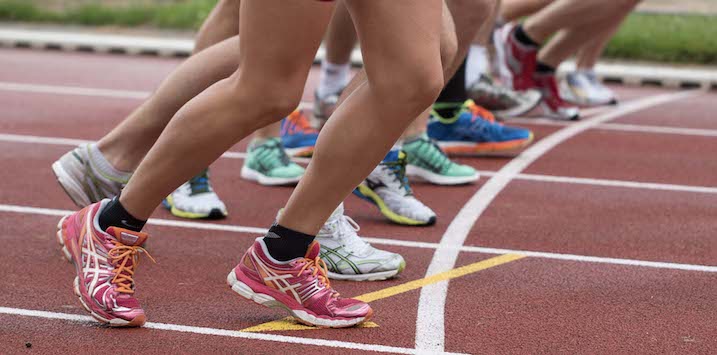 Running your way to smarter investing
I have considered myself a runner for the last 30 years. Over this time: I have run to race, run to feel healthy – and always run for enjoyment. I find running helpful to clear the mind. Given my three decades of experience in this field, you can imagine my surprise when I was casually reading Older Yet Faster by Keith Bateman and Heidi Jones, a few weekends ago.
This book demonstrated to me how I had been running with inefficient technique for most of my life. This was not only limiting my speed, it was consuming more energy and creating bigger shocks to my body which had resulted in numerous injuries.
I believe there is a lesson here for investors. The discipline of investing is, in some ways, similar to that of running. It requires a lot of consistent effort; it requires an ability to keep the mind calm under pressure; and there is a lot of technique involved too. As I recently discovered with my running, poor techniques was limiting my ability to translate hard-work into more speed; and it was creating injuries for my body. Similarly, poor investing technique limits one's ability to translate hard work and analysis into great investment returns – and may even result in "financial injuries" from poor investments.
One example of our investing technique at Montgomery Global – which we believe is not followed widely – is our ruthless focus on time management. In one sense, our job is to maximise the ratio of "alpha-per-unit-of-time" with alpha being the standard industry jargon for "outperformance" in returns. So if we can reduce the amount of time it takes to generate alpha, then we have increased this ratio.
When we analyse a new stock, we do not simply start at the logical beginning (e.g. Business overview, competitive environment, customer analysis, etc). Instead, we quickly try to "rule out" the opportunity. Can we show the business is of poor quality? If yes, pens down and move on. Can we show that there is unlikely a significant mispricing at the current stock price level? If yes, pens down and move on. Only when we cannot rule it out do we then go back to the logical beginning and analyse the business is detail from start to finish. By doing this, we ensure we are maximising the time we spend on ideas which are highly prospective in terms of potential alpha-generation.
We hope to continually improve our investing technique for the rest of time. It took me 30 years to discover my running was inefficient. It goes to show that, no matter how much of an expert we think of ourselves, we can always improve and do things a little smarter.
I have since been working on my new running technique. Already I am noticing faster speeds with less energy required. And more importantly, my legs are no longer sore after I run meaning I can run more and will (hopefully) fall injured less.