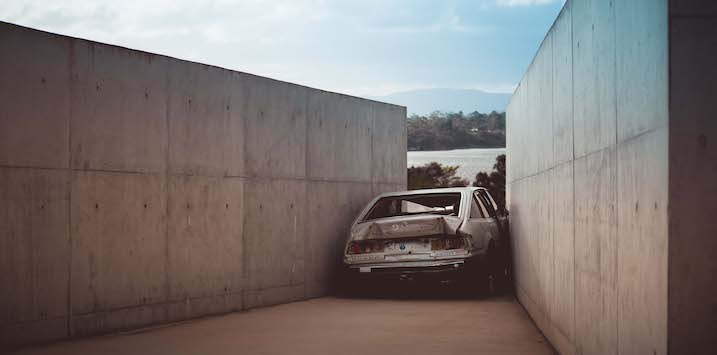 Australia heads for a car sales crash
Is Australia's debt-fuelled party about to end? It looks like it. National new car sales have fallen off a cliff. This new era of belt tightening poses a threat to the national economy.
We like to keep tabs on various industries, particularly those that might accurately reflect purchasing behaviour. The record level of household debt, suggests a 'belt-tightening' deleveraging is occurring. If that is true it would be no surprise to find sales volumes of big-ticket items declining from prior levels.
According to the Federal Chamber of Automotive Industries, national new car sales plunged in February from year ago levels, consistent with the picture that has been painted by the data since at least November last year. National new car sales are now at seven-year lows with just 87,102 new vehicles sold in February nationally, down 9.3 per cent year-on-year.
Victoria (-11.7 per cent) and NSW (-11 per cent) produced the sharpest declines. Passenger vehicles were 21 per cent lower overall, with private sales down 22.5 per cent, while business purchases declined 21 per cent. The Government purchased 2.1 per cent more vehicles.
The SUV segment saw overall sales down 6.3 per cent with private sales down 5.6 per cent business sales down 13.3 per cent and the government down 4.4 per cent.
By Brand, Audi is down 35 per cent, Land Rover down 32 per cent, Honda is 22 per cent weaker, Holden is down more than 18 per cent and even Toyota has not been spared down 10.5 per cent. Ford and Mercedes are off by between 5 and 7 per cent. You might recall Mercedes suffered very steep falls in November (down 43.5 per cent in NSW).
These falls suggest we have yet to reach the bottom in activity for car dealerships and it also suggests that 'belt tightening' is a present threat to the economy and jobs.