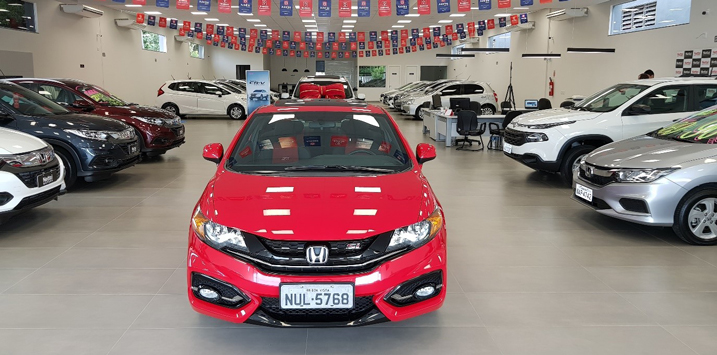 Revving up: Australian auto market hits historic high in August
In a remarkable surge, the Australian automotive market witnessed a historic high in August with 109,966 new vehicles sold. This momentous spike has been attributed to an upsurge in pent-up demand and a resurgence in supply. Notably, this August performance broke previous records, following on the heels of similarly ground-breaking sales in May and July this year.
A deeper dive into the figures reveals some significant dynamics at play. The majority of these sales were driven by orders that were placed months, if not years, earlier. Such figures highlight the influence of an improved supply chain, particularly for overseas manufacturers, catering to long-standing customer demands.
The bumper August sales number reflects a robust 15.4 per cent year-on-year increase. And year to date sales almost eclipsed the record August year-to-date sales of 2017.
Table 1. Record-breaking August auto sales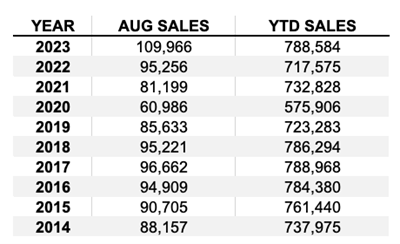 Source: VFACTS
However, while these impressive monthly numbers might make headlines, Tony Weber, Chief Executive Officer (CEO) of the Federal Chamber of Automotive Industries (FCAI), stressed the importance of a wider lens. He opined that the 9.9 per cent increase in year-to-date sales offers a more insightful temperature check of the market's strength.
Weber noted the shift towards sustainability in the auto sector, pointing out that 6.4 per cent of August's sales comprised electric vehicles (Tesla, BYD, Polestar), while hybrids accounted for 10.5 per cent. These figures underscore the evolving consumer landscape, one that's gravitating towards low-emission technologies at an accelerating pace (pun intended). 
In the luxury segment, Tesla emerged as the undisputed leader in August, clocking in 3,309 sales. This strong performance positioned Tesla comfortably ahead of stalwarts like BMW and Mercedes-Benz. Another standout was Lexus, which, with a staggering 253.2 per cent sales increase from August 2022, shattered its previous records. I note an increasing frequency of Lexus models used by premium taxi drivers.
Digging a little deeper, we note much of August's growth came from sports utility vehicles (SUV). Passenger vehicle sales were down 3.3 per cent or 661 vehicles lower compared to August '22, while SUV sales were up 13,742 vehicles or 28.3 per cent.
Despite the robust overall performance, the automotive sector isn't without its challenges. External factors, such as the lingering effects of the COVID pandemic and ongoing geopolitical tensions, including between the U.S. and China and the war in Ukraine, continue to exert pressure on supply chains. Nevertheless, the resilience of the Australian car market is evident in its ability to post monthly sales records, all while normalising supplies and trimming backorders.
The shift in sentiment and sales won't be lost on Auto-exposed listed companies like ARB (ASX:ARB).
Our friends at stockbroker Morgans track sales of vehicles typically sold to ARB aftermarket four wheel drive (4WD) parts and accessories customers (Figure 1.).
Figure 1. ARB targeted models monthly volumes (LHS) and per cent share of market (excl. DCs) (RHS)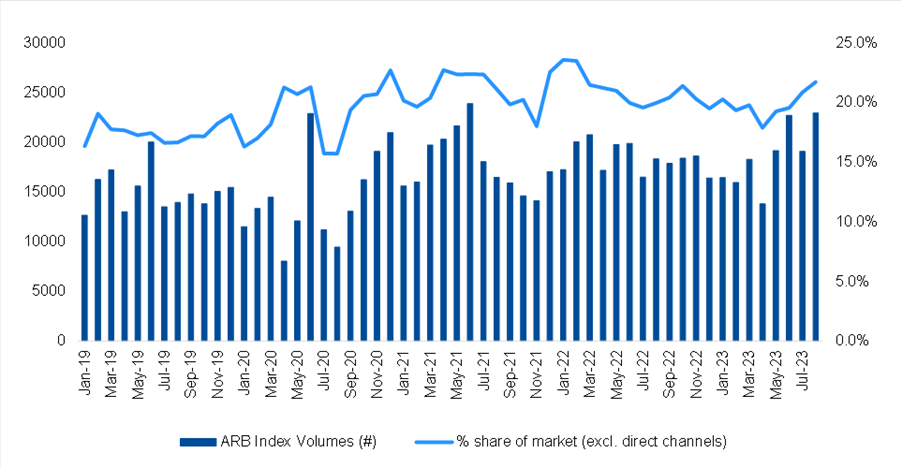 Source: Morgans, VFACTS
The recent vehicle sales facts (VFACTS) data clearly reflects well on ARB. Morgans' ARB index reported an August volume of 22,900 units, marking an increase of 25.1 per cent year-on-year and 20.1 per cent month-on-month. And the first two months of the FY24 financial year, July and August, saw a surge in volumes to 42,000, a 20.6 per cent increase from the previous year's 34,800.
This represents an increase in sales of vehicles, some of which are destined to be modified for serious 4wd'ing.
Considering models that are a focus of ARB customers, through financial year 2024 to date, the Ford Everest saw growth of 153 per cent, the Ford Ranger 51.9 per cent, and the Mazda BT-50, 62.9 per cent. On the flip side, the Mitsubishi Triton dipped by 42.2 per cent, the Toyota Hilux fell by 9.1 per cent, and the Nissan Navara by 6.9 per cent.
Importantly, ARB's mainstay models from Ford and Toyota, which usually account for about 65-70 per cent of the Morgans ARB Index, are witnessing steady supply. Both Toyota and Ford Index Volumes increased by 23.7 per cent in August, 22.6 per cent throughout FY24, and 16.6 per cent month-over-month.
Morgans notes that ARB-friendly vehicle models aren't inexpensive. That could mean one of two things: Buyers who have committed to an expensive vehicle with the intention of having it ARB-modified and adorned will continue on their path, which would be great for ARB. Alternatively, a softer and less certain economy sees them re-evaluate their next steps after taking delivery, deferring or cancelling their modifications. Regardless, while there might be some uncertainties about FY24, the start of the first half of the year has been favourable for them domestically, at least in terms of potential sales.
It wasn't smooth sailing for all brands. Renowned names like Mitsubishi, Mercedes-Benz, Suzuki, and a few others encountered a slump in their sales. That could reflect the fact many of the vehicles sold 'on order' have been delivered in prior periods.
Next month will bring another round of numbers helping to determine whether the shift we have seen in the first two months of this financial year is structural or cyclical.