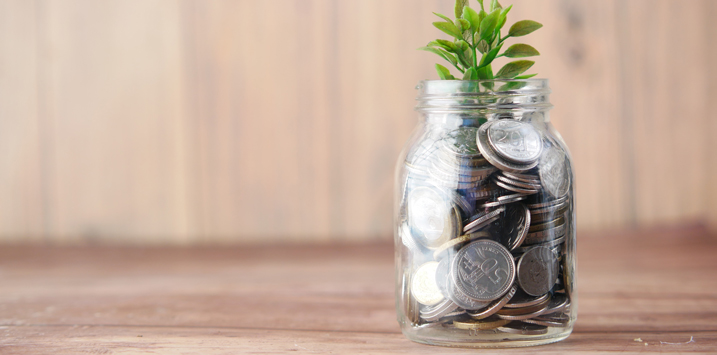 Increasing the yield on the fixed interest component of your portfolio
According to the Australian Bureau of Statistics (ABS), 700,000 Australians are expected to retire over the next five years, taking the total number of retired Australians to 5 million, or around 18 per cent of a forecasted 27.5 million population[1]. The demographic shift is forcing a rethink in terms of retirees' superannuation and savings.
Massively assisted by the decline in U.S. ten-year treasury bonds from 16 per cent in 1981 to 0.5 per cent in mid-2020, which gave the valuation of most asset classes an enormous four-decade "shot in the arm", the tailwind is now over with the sell-off in U.S. ten-year treasury bonds over the past three years lifting yields to 4.3 per cent. This has coincided with higher cost of living pressures, via the significant jump in the prices of food, energy, fuel and services, putting increasing pressure on most household budgets.
To improve retirement outcomes, a higher proportion of superannuation and investments will likely be directed towards relatively stable, reliable returns. And the relative weighting to domestic and global share-markets is expected to decline.
In a recent study by Morningstar for the 20-year period to 30 June 2023, large capitalisation Australian Equities and large capitalisation Global Equities were the best performing asset classes, of the seven analysed, with compound annual total returns of 9.0 per cent and 8.4 per cent, respectively. The issue for retirees, however, is that these returns come with a lot of variability and, on occasions, aggressive drawdowns. As we age our risk tolerances change, and generally we become a little more conservative. 
Thankfully, the four per cent increase in the Reserve Bank of Australia's (RBA) official cash rates from May 2022 are finally assisting saver's risk-free returns. And Montgomery's partnership with Aura Credit Holdings, via the Aura High Yield SME Fund (for wholesale investors) and the Aura Core Income Fund (a more conservative offering that is further up the collateral stack) may also be considered for a portion of a saver's fixed interest portfolio.
My thesis follows:
| | | | |
| --- | --- | --- | --- |
| Investment for the fixed interest component of a saver's portfolio | Annual return % (estimate) | Percentage of investment | Total return of $2 million of funds |
| Australian bank 180 day term deposit | 5.0 | 100 | $100,000 |
|   |   |   |   |
| Alternative |   |   |   |
| Australian bank 180 day term deposit | 5.0 | 60 | $60,000 |
| Aura core income fund | 7.0 | 20 | $28,000 |
| Aura high yield SME fund | 9.0 | 20 | $36,000 |
| Total | 6.2 average | 100 | $124,000 |
Annual Returns are estimated only and there is no guarantee these products will produce this level of return or that this return will remain consistent.  Return objectives for the Aura Core Income Fund and Aura High Yield SME Fund are net of fees and costs, but assume the reinvestment of distributions. 
By introducing the relatively reliable Aura Credit Holdings offerings for 40 per cent of a saver's fixed interest portfolio, the annual yield in the above example has increased from 5.0 per cent to 6.2 per cent, a boost of 24 per cent (generating an additional $24,000 per annum).
With a track record now exceeding six years (since 1 August 2017) of generating regular monthly income, with no negative months and no volatility of investors' capital, Aura's two private credit offerings can play a valuable role in supplementing the returns of a retiree's portfolio without exposing oneself to excessive levels of risk.
If you would like to find out more on Aura's two strategies you can watch the recording of the recent investor presentation with Roger Montgomery and Portfolio Manager Brett Craig here.
Disclaimer
Find out more about the Aura Private Credit Funds
You should read the relevant Product Disclosure Statement (PDS) or Information Memorandum (IM) before deciding to acquire any investment products.
Past performance is not an indicator of future performance. Returns are not guaranteed and so the value of an investment may rise or fall.
This information is provided by Montgomery Investment Management Pty Ltd (ACN 139 161 701 | AFSL 354564) (Montgomery) as authorised distributor of the Aura Core Income Fund (ARSN 658 462 652) (Fund). As authorised distributor, Montgomery is entitled to earn distribution fees paid by the investment manager and, subject to certain conditions being met, may be issued equity in the investment manager or entities associated with the investment manager.
The Aura Core Income Fund (ARSN 658 462 652)(Fund) is issued by One Managed Investment Funds Limited (ACN 117 400 987 | AFSL 297042) (OMIFL) as responsible entity for the Fund. Aura Credit Holdings Pty Ltd (ACN 656 261 200) (ACH) is the investment manager of the Fund and operates as a Corporate Authorised Representative (CAR 1297296) of Aura Capital Pty Ltd (ACN 143 700 887 | AFSL 366230). 
You should obtain and carefully consider the Product Disclosure Statement (PDS) and Target Market Determination (TMD) for the Aura Core Income Fund before making any decision about whether to acquire or continue to hold an interest in the Fund. Applications for units in the Fund can only be made through the online application form. The PDS, TMD, continuous disclosure notices and relevant application form may be obtained from www.oneinvestment.com.au/auracoreincomefund or from Montgomery.
The Aura High Yield SME Fund is an unregistered managed investment scheme for wholesale clients only and is issued under an Information Memorandum by Aura Funds Management Pty Ltd (ABN 96 607 158 814, Authorised Representative No. 1233893 of Aura Capital Pty Ltd AFSL No. 366 230, ABN 48 143 700 887).
Any financial product advice given is of a general nature only. The information has been provided without taking into account the investment objectives, financial situation or needs of any particular investor. Therefore, before acting on the information contained in this report you should seek professional advice and consider whether the information is appropriate in light of your objectives, financial situation and needs.  
Montgomery, ACH and OMIFL do not guarantee the performance of the Fund, the repayment of any capital or any rate of return. Investing in any financial product is subject to investment risk including possible loss. Past performance is not a reliable indicator of future performance. Information in this report may be based on information provided by third parties that may not have been verified.
---
[1] https://www.abs.gov.au/statistics/labour/employment-and-unemployment/retirement-and-retirement-intentions-australia/latest-release