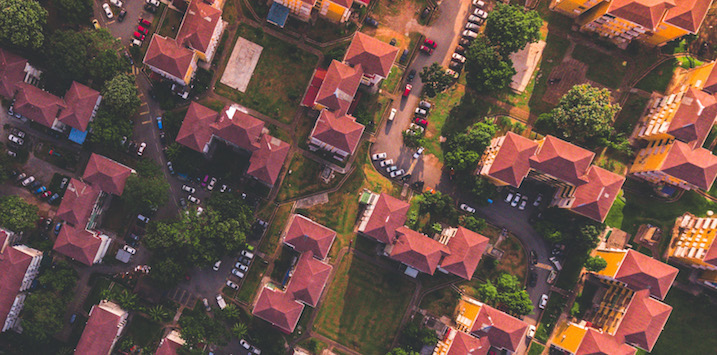 Our latest channel checks suggest a housing construction bounce
What a difference a week makes. Only days ago we were prosecuting the argument that residential construction activity would continue to worsen. This was based on significant falls in land sales and building approvals, with building approvals being a leading indicator for construction activity, and land sales being a leading indicator for building approvals.
While those trends remain downward – keep in mind residential building approvals are 40 per cent lower than their peak and still suggest building activity will, this year, be weaker than last year – an uptick appears to be emerging.
Our most recent channel checks with the larger commercial real estate agents suggests enquiries for development sites and sales are picking up again thanks to rate cuts and easing liquidity requirements.
We have maintained the case that residential construction activity remains 'ground zero' for the Australian economy, and the extent to which buyers respond to interest rate cuts and fiscal policy responses, would ultimately determine whether the economic funk would worsen or improve.
Remember, residential construction workers represent 3.5 per cent of the Australian workforce and the slump in the pipeline of building activity (you might recall house & land package developers told us that their pipelines were down as much as 50 per cent and brickies were accepting jobs are rates per brick laid 30 per cent lower than last year) would hit hard.
But it seems the leading indicators, while still trending down, are starting to turn. Whether that turn is sustained or temporary, depends on the resolve of the RBA and the government.
My friend Chris Joye recently noted that the RBA's Phillip Lowe has ruled out negative interest rates, meaning it will explore alternatives to reduce the cost of capital for banks while attempting to hit its inflation and employment bullseyes.  (In any case, the bounce in bond yields globally has seen the total value of negative yielding bonds fall from US17T to US$11T more recently.)
According to Joye, "Treasury has advised Joshua Frydenberg that "given that Australia's financial system is dominated by bank lending to households it is likely they would first consider options aimed at lowering bank funding costs or supporting mortgage funding directly". "This would involve either buying commercial bank bills or residential mortgage backed securities," Treasury continued. "The latter may be particularly attractive as the RBA already holds these assets as collateral as part of its existing operations."
"Treasury further supported our arguments that simply buying government bonds to reduce risk-free yields is unlikely to trigger either a wave of public borrowing because of this government's prudent commitment to repaying debt and/or private credit creation given most interest rates price off short-term bank funding costs, not long-term government bond yields."
Since The Australian Labour Party's anti-investor policy ensured their loss at the federal election, house prices have also been bouncing, ending an 11 per cent national decline over two years.
The sustained bounce in house prices is now resulting in a rising level of enquiry for new homes, which should help to reduce the extremity of the lower bound of the fall out in construction activity.
According to the Australian Financial Review, "Eager first-time buyers are camping out overnight to snare house and land packages and rushing into apartment releases to secure homes, as the market rises."
"A recent land release by Jinding Developments saw 75 per cent of lots in its Halcyon Armstrong Creek project sold within the first hour of opening. A number of buyers including 22-year-old first home buyer Jesse White camped out overnight to ensure they got a slice of the 94-hectare residential community located 10km from Geelong CBD."
According to the article's author, demand for off-the-plan apartments is also picking up with developers including Frasers Property reporting increased enquiry and sales, particularly from first home buyers.
Investors can expect any acceleration or continuation of this trend to produce meaningful outcomes for those business exposed directly to improvements in prospects for the construction industry as well as those sectors indirectly exposed.