Mortgage arrears and mortgage stress following rate cuts
Back in July last year, I had a look at what was happening with mortgage arrears and mortgage stress in this post. Since then, we have had three rate cuts from RBA and everyone who has floating rate mortgages should be paying quite significantly lower interest now than before the cuts. I therefore thought it would be interesting to see how this has impacted a households capacity to service their mortgage.
S&P provides data on the RMBS (Residential Mortgage Backed Securities) arrears rate and as can be expected, we have indeed seen an improvement in arrears starting in May which is when the RBA cut interest rates for the first time: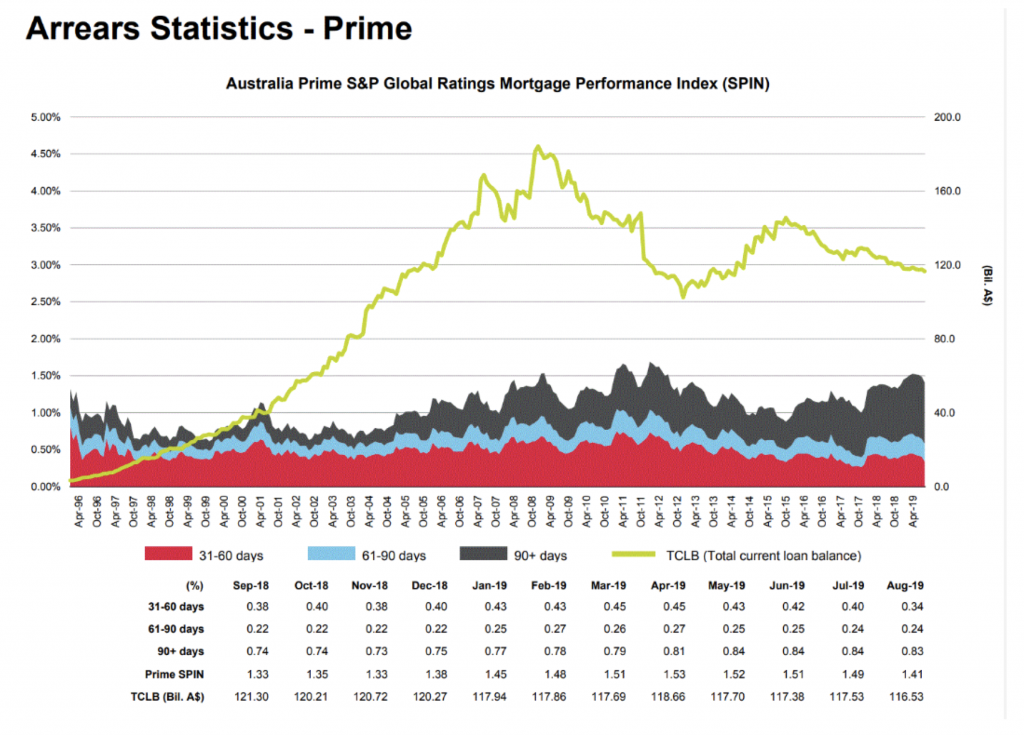 The improvement is though small and arrears are currently higher than they were at the same time last year. It is also interesting to see that it is in the 31-90 days overdue category that the improvement has happened and the 90day + category has actually increased. This tells me that the interest rate cuts have helped the people who are "on the margin" to service their mortgage but that the cuts have not been enough to help people who are in significant financial difficulties.
It is though very interesting to see the data from Digital Finance Analytics (DFA) whose survey of Australian Households shows that mortgage stress continues to rise to record levels and 32.2 per cent of households with a mortgage are estimated to be in either mild or severe mortgage stress: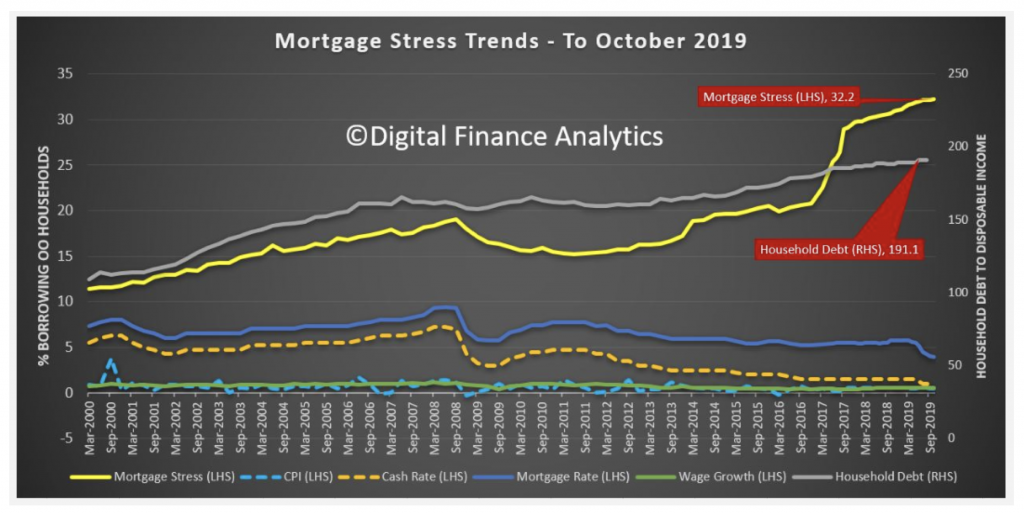 The cause of this can be seen from a couple of other charts from DFA:
More and more people are reporting that their job security is decreasing: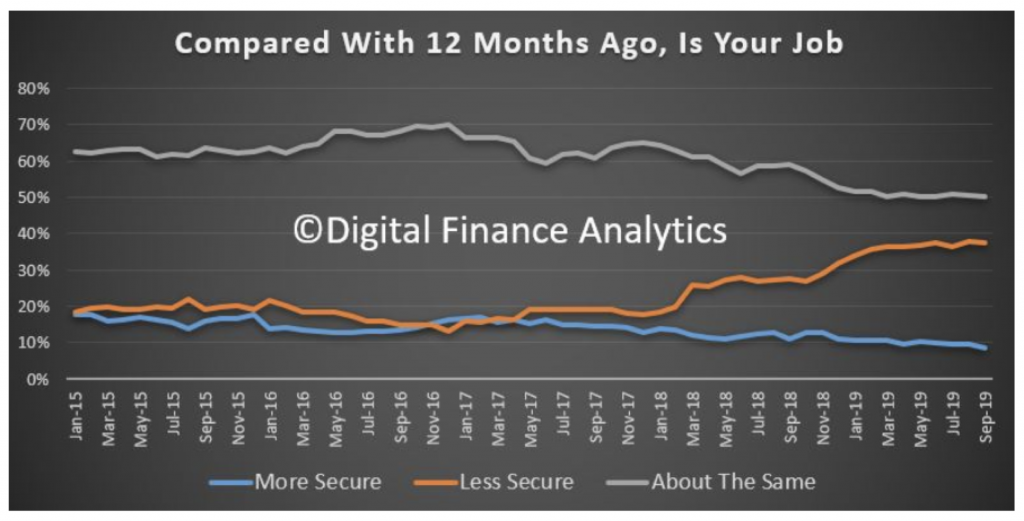 And 51 per cent of people report that their real income is falling compared to only a few per cent who are seeing increased real income: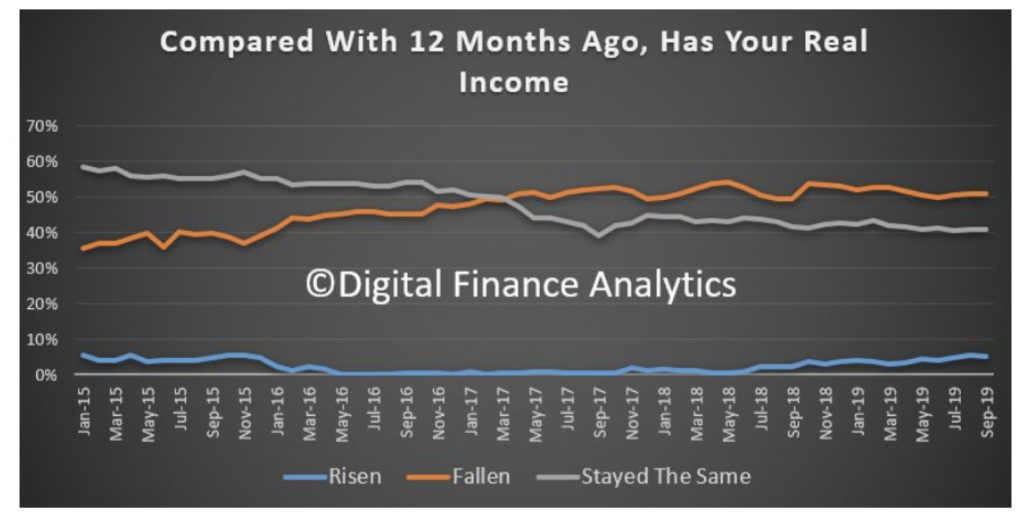 And around 50 per cent have seen their net worth decline during the last year:
The survey also reveals that around 27 per cent of households have no savings at all and would have difficulties in pulling together $500 in case of an emergency. Interestingly, 50 per cent of these households with no savings also have a mortgage…
This data corresponds well with the consumer confidence data which I described in this video a few weeks back and confirms our cautious view on the outlook for consumer spending.
This post was contributed by a representative of Montgomery Investment Management Pty Limited (AFSL No. 354564). The principal purpose of this post is to provide factual information and not provide financial product advice. Additionally, the information provided is not intended to provide any recommendation or opinion about any financial product. Any commentary and statements of opinion however may contain general advice only that is prepared without taking into account your personal objectives, financial circumstances or needs. Because of this, before acting on any of the information provided, you should always consider its appropriateness in light of your personal objectives, financial circumstances and needs and should consider seeking independent advice from a financial advisor if necessary before making any decisions. This post specifically excludes personal advice.
INVEST WITH MONTGOMERY