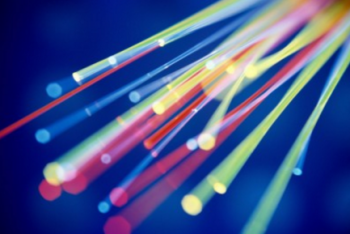 NBN's major issue
We haven't commented on the National Broadband Network (NBN) for some time but Montgomery has nonetheless been keeping up to date with its development and the seemingly never ending saga of leaks.
NBN's latest progress report shows premises passed at 1.86m and premises activated at 851k. Remember that NBN previously was aiming for 2.5m connections by 2016 and they may actually hit this – however we'd say that premises activated is the better measure (i.e. customers actually connected and using the network) and this appears likely to be missed.
However these are minor issues that could be expected to be mitigated over the passage of time. What is becoming increasingly concerning is the wholesale costs NBN is expecting to charge for the provision of wholesale broadband services to the major telco's (Telstra, TPG etc). This is best understood through a decomposition of said wholesale costs.
AVC (Access Virtual Circuit) is a fixed charge which limits the speed at which one access seeker can download data. For example, for an NBN plan with a maximum download speed of 12mbps, the AVC charge is $24 per month. For an NBN plan with a maximum download speed of 100mbps, the charge is $38 per month.
AVC is a fairly reasonable charge given the value of the NBN provided to consumers relative to that of say the current ADSL network. What in our view is beginning to create issues however is the CVC charge (Connectivity Virtual Circuit) which effectively pays for the amount of bandwidth a consumer can utilize at any one time. For 1 Mbps of bandwidth, NBN charges currently charges $17.50. Telco's can effectively share bandwidth across many subscribers so the final cost is less than $17.50 each, however the cost increases as consumers download more data. And this is where the issue lies.
ISP's need to take into account these costs when constructing their retail NBN plans. We can estimate that for an average ISP charging circa $70 per subscriber on a 25/2 NBN service, the following economics apply: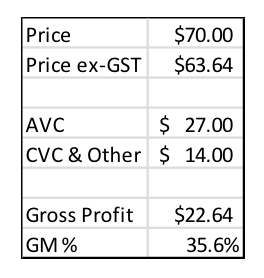 A gross profit margin of 35 per cent isn't too bad for a reseller, however, if data demand continues to grow then CVC costs will also increase. Naturally the margin can only erode if the plan price does not increase correspondingly.
And data demand is growing, below is a table from IX Australia which shows growth in data demand in New South Wales – it's up circa 60 per cent in 6 months alone!

In our view, ISP's are unlikely to pick up the tab on our growing data demand – the market has consolidated enough such each should be able to pass on the additional costs back to consumers. However how would consumers with broadband bills in the $50-$70 dollar range previously react to the price skyrocketing to >$100? Not particularly well one would assume. We would expect consumers to downgrade their plans on speed/download quota to reduce the cost and to increase demand for alternatives such as mobile broadband.
Consumers reducing data demand would then reduce demand for NBN's services and thus put downward pressure on its revenues.
At least if NBN reduced the CVC then consumers would be enticed to demand more on the network and realise good value for their money. At some point in the future as the utilization of the internet continues to increase, it may be worthwhile for all consumers to pay >$100 a month if the value the network provides them is high enough – but we don't seem to be there yet.
Either by consumers reducing their demand on NBN's network or NBN reducing the CVC charges themselves, there seems to be a strong case for NBN's future revenues to miss its forecast targets.
Scott Shuttleworth is an analyst at Montgomery Investment Management. To invest with Montgomery domestically and globally, find out more.
This post was contributed by a representative of Montgomery Investment Management Pty Limited (AFSL No. 354564). The principal purpose of this post is to provide factual information and not provide financial product advice. Additionally, the information provided is not intended to provide any recommendation or opinion about any financial product. Any commentary and statements of opinion however may contain general advice only that is prepared without taking into account your personal objectives, financial circumstances or needs. Because of this, before acting on any of the information provided, you should always consider its appropriateness in light of your personal objectives, financial circumstances and needs and should consider seeking independent advice from a financial advisor if necessary before making any decisions. This post specifically excludes personal advice.
INVEST WITH MONTGOMERY