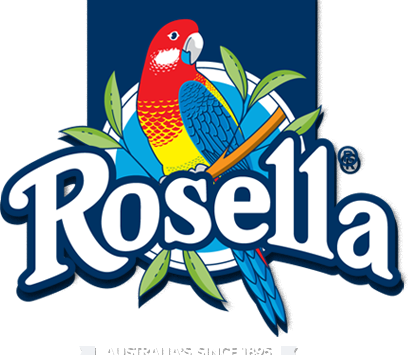 More choice and lower prices? Fat chance.
Rising costs, lower productivity and a strong Australian dollar will inevitably be blamed for the collapse of another food manufacturer in Australia this week.
Gourmet Group, the company that owns the iconic Rosella Brand of tomato sauce has been placed in receivership with reports it owes as much as $50 million.
But this additional nail in the coffin of our collapsing food manufacturing industry is exactly what the government wants, it may also be what the ACCC wants and it is what Australian consumers want. And if they all complain that they don't want it, it's what they're going to get.
Quite simply Australians cannot have rising salaries, and landlords and investors cannot enjoy rising rents, while at the same time continuing to demand lower prices.
The government has conditioned Australians to demand lower prices and in return the government's trade policies in almost every industry – from car manufacturing, to food manufacturing to the competitive landscape of the airline industry – is attuned to ensuring lower prices for consumers.
Indeed the very next page, to the article in today's Financial Review piece announcing Rosella's collapse, is an article about the ACCC and the very good work they are doing bringing companies to account for their misdemeanours. But in reference to the Qantas/Emirates tie up the chairman was quoted as saying "We are concerned that a reduction in competition will result in customers paying more".
Paying more? That's bad. Permanently rising unemployment as baby boomers retire will require cheaper prices please. So lets deliver that. That will get us all re-elected.
Walk down the isle of any supermarket and witness the "consumer benefit" of our current policy settings. Fewer brands than ever before, little or no innovation and why? Because Coles and Woolies have been allowed to engage in legislated expansion and growth to such a point that there are simply no alternatives. Bring in home brands and generics and put them at eye level and the best real estate on the shelves at vastly discounted prices and suddenly there's no Rosella on the shelf anymore. Less choice.
You want lower prices? You've got them. But not for long.
Just wait. It only requires patience on your part and it won't take much longer. Get rid of the choice of brands (they're all going broke anyway trying to jump through every hoop the supermarkets insist is required to deliver cheaper prices) and once those alternative brands are gone, you just watch those home brand prices start to creep up. That homebrand block of butter that today is $1 cheaper than Western Star? It will go right up to the Western Star price, once Western Star is gone.
Woolies and Coles will moan on about how the raw materials are going up or that they are the largest employers in the country and their staff are demanding higher salaries and they will justify raising the prices of the generic items. Less Choice and higher prices. As my kids would say, AWESOME!!!
"Down, Down, Prices are Down" is a relative slogan not an absolute one. And what can the ACCC do about that?– zip.
So come on Australia, lets cheer the collapse of Rosella and any other brand that tries to offer real choice and compete with the big boys. Their collapse ensures cheaper prices…for just a little longer.
Alternatively we all wake up from our stupor and insist some brain power and spine is injected into that vein we call Canberra.