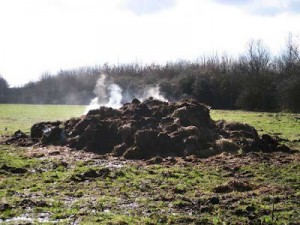 Leighton's share price: something stinks!
Should ASIC investigate the trading of shares in Leighton Holdings Limited (ASX: LEI) in the days leading up to this week's takeover announcement?
Insider trading is simply stealing. Notwithstanding the possibility of coincidences, by profiting from insider information the 'insider' is nothing more than a thief. Why? Buying shares from, or selling shares to, someone known to have less complete information, results in the gains that would otherwise accrue to them being transferred to the insider.
It has been reported that ASIC is working far more effectively to stamp out the practice, but the regulator acknowledges bringing cases to a satisfactory conclusion is notoriously difficult. That said, the proportion of successful cases brought when takeovers are announced is higher.
Take the example of trading in Leighton's shares last week.
On Tuesday 4 March 2014, Leighton shares were trading at $17.91. By Friday afternoon on 7 March, the shares were trading at $21 and volume had increased appreciably. Indeed, according to our screens, volume was eight times higher on Thursday and Friday last week (6 and 7 March), than on the prior Monday and Tuesday.
On 7 March, the company responded to a 'speeding ticket' from the ASX. To the question: "Is the company aware of any information concerning it that has not been announced to the market which, if known by some in the market, could explain the recent trading in its securities?", the company answered "No".
On Monday 10 March, Hochtief – the German-based holder of more than 58.7 per cent of the equity in Leighton – announced an all-cash takeover bid for the company at $22.15 per share.
If the deal was leaked – and according to ASIC representative Stephen Mayne, it was – whoever was involved may never be uncovered, but the first step must be the collection of data covering those who bought and sold shares.
Hochtief has said that they weren't buying last week.
The integrity of the market is brought into question each time such coincidences arise, so it's worth someone having a look. It is certainly a big move in the shares of a very large company and it takes some serious conviction to move the price around by 17 per cent in four days, and 12 per cent in the two days prior.  Importantly, the market rose by less than a third of a percent in the two days prior to the announcement.
The stock market has a hard enough time convincing investors who have lost money in various crashes that it is superior to property, and insider trading makes its job that much harder. The consequence of a lack of integrity results in difficulty for businesses in Australia to raise capital, which ultimately results in transfer of IP and business expertise to offshore domiciles.
In the US, cases of misadventure by individuals are brought to trial very quickly with the key thrown away. Australia's colonial origins however give the immoral plenty of time to make plans for a permanent trip to Majorca. I have always believed insider trading occurs where a culture of greed and self-interest dominates, and while we are not suggesting anything of the sort applies to Leighton, one expects ASIC will find a happy band of greedy thieves at the end of their investigation.
Do you have an example of unusual price behavior leading up to an announcement that was price sensitive?