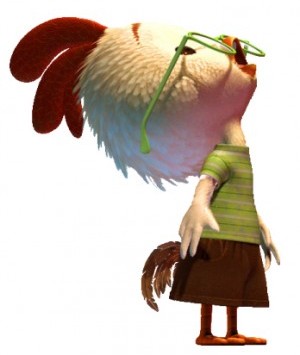 Is the Sky Falling?
This morning, we read with interest the views of Chris Watling from Longview Economics, who believes the Fed is underestimating the strength of the US economy.
He writes:
"Our view is that the Fed is far too complacent. Unemployment's been falling sharply. Wage inflation has started to tick up and there's this view at the Fed that there's lots of slack in the labour market. We've been crunching the numbers and it seems to us that even on a benign view of the labour market the unemployment rate should hit 4% in 2016. 4% is totally full employment. It just doesn't go any lower. So wage inflation is going up, cheap money has to go. And of course it's cheap money that's sustained high asset prices over the course of recent years. This is a pretty dangerous cocktail."
Clearly, the Fed is not underestimating anything. They're on top of all the numbers. Chris and the team however may be right in observing that the signs are getting stronger. But like an eager 20-something newlywed, he may be a little premature. It isn't the study of economics that's needed at this juncture. What's needed is the study of the people at the Fed and a study of history.
As we've now been saying for many months, Janet Yellen is – more than likely – going to keep her foot on the accelerator for some time.
Take, for example, her speech to the Commonwealth Club of California as President and CEO, Federal Reserve Bank of San Francisco on 30 June, 2009.
"I don't like taking the wind out of the sails of our economic expansion, but a few cautionary points should be considered. I expect the pace of the recovery will be frustratingly slow. It's often the case that growth in the first year after a recession is very rapid. That's what happened as we came out of a very deep downturn in the early 1980s. Although I sincerely wish we would repeat that performance, I don't think we will. In past deep recessions, the Fed was able to step on the accelerator by cutting the federal funds rate sharply, causing the economy to shoot ahead. This time, we already have our foot planted firmly on the floor. We can't take the federal funds rate any lower than zero. I believe that the Fed's novel programs are stimulating the flow of credit, but they simply aren't as powerful levers as large rate cuts, so this time monetary policy alone can't power a rapid recovery.
History also teaches us that it often takes a long time to recover from downturns caused by financial crises. In particular, financial institutions and markets won't heal overnight. Our major banks have made excellent progress in establishing the capital buffers needed to continue lending even through a downturn that is more serious than we anticipate. But they are still nursing their wounds and credit will remain tight for some time to come."
And later in her speech:
"If anything, I'm more concerned that we will be tempted to tighten policy too soon, thereby aborting recovery. That's just what happened in 1936 when, following two years of robust recovery, the Fed tightened policy because it was worried about large quantities of excess reserves in the banking system. The result? In 1937, the economy plunged back into a deep recession. Japan too learned that hard lesson in the 1990s, when both monetary and fiscal policies were tightened in the mistaken belief that the economy was rebounding."
Moreover, the recent tapering of QE was instructive. You will remember that it was flagged well in advance. Any change to Fed policy (rate normalisation) will not come as a shock to markets. We expect instead, it will be well-flagged by the Fed well before it begins.
Despite what economic experts say, we don't believe the sky is falling… yet.