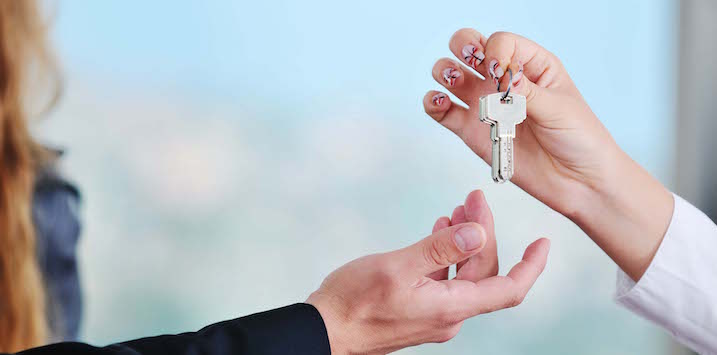 Is negative gearing good for Australia?
The negative gearing debate continues to heat up. And well it might. It's a classic argument between the 'haves' and the 'have nots', focusing on one of the things we hold most dear: affordable housing. If we take a dispassionate view, it's not hard to see which side of the debate has more merit.
A while ago, I looked at the property holdings of members of parliament. In that post, I argued that the negative gearing tax incentive – and in particular for investment in existing property – is not a productive policy and indeed has clear negative effects:
It enables investors to pay a higher price than they would otherwise have been able to without the tax incentives.
The higher overall level of prices in the market puts home ownership out of reach for a higher portion of the population which in the longer term puts higher demands on the welfare state (and overall taxation levels) as more people will be relying on social security in their retirement.
The incentives for investment properties vs. other asset classes leads to more money flowing towards property investment rather than being invested into productive investments such as providing capital for a start-up creating more jobs or R&D creating a competitive advantage for the nation.
It increases the risk for speculative behaviour resulting in the creation of price bubbles (such as the current situation in Sydney and Melbourne). Market dynamics sort out bubbles over time, but they are generally undesirable as the pain when they burst can have very long-lasting negative effects.
Now, the counter argument to this view would be what Scott Morrison said on ABC on the 3rd of July.
"You've got a quarter of the investment property – the rental property in this country – is owned by mum & dad investors. Now, you need people to own rental stock otherwise people's rents go up…
What Scott Morrison is saying is that if you do not incentivise people to own investment property and rent it out, the supply of rental properties will go down and rents will go up for the people who has/wants to rent.
This would be correct if and only if we are talking about additional properties but it is clearly an incorrect statement for 2 reasons:
For each existing property that is bought by an investor, you remove a property from the stock of available properties for a potential owner-occupier. Supply/demand means that prices for properties will be higher due to more buyers and price potential owner-occupiers out of the market and force a potential owner-occupier to rent instead increasing the demand for rental properties by exactly the same amount as the supply has been increased.
Looking at statistics from the Australian Bureau of Statistics, we can see that over 90% of investment finance commitments goes towards existing properties and less than 10% of commitments goes towards new properties, and this has been the situation for a long time (the green line in the chart below).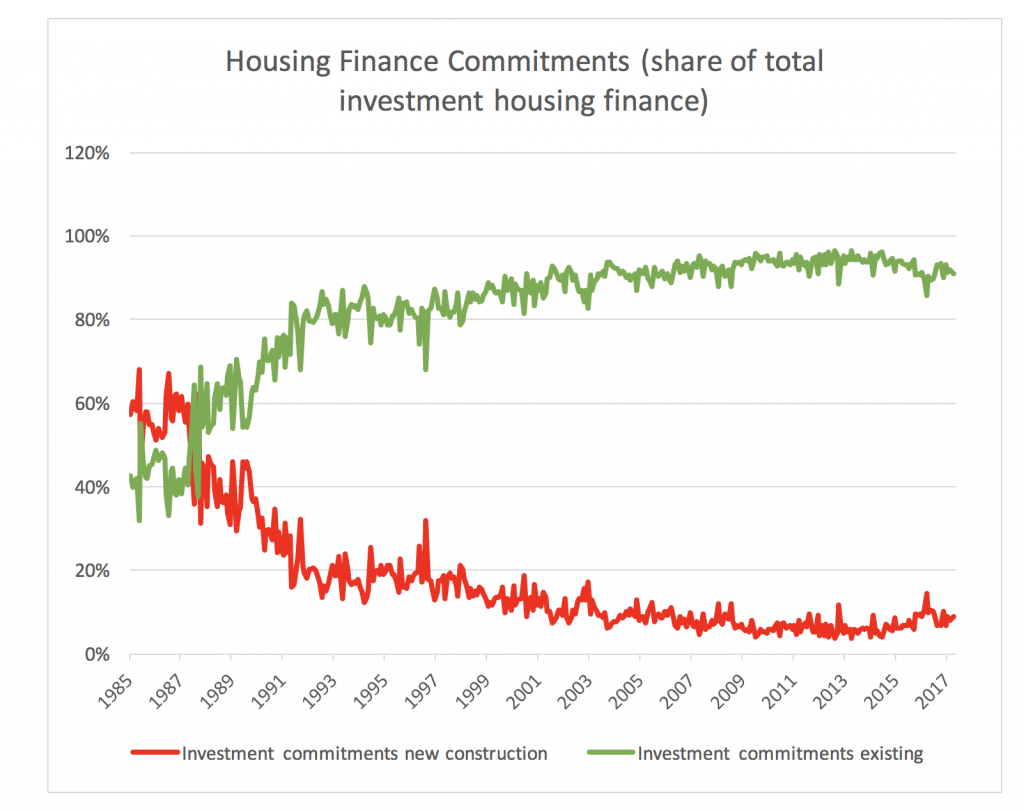 Basically, 9 out of 10 investment properties are existing stock, which does not add to the available supply of rental properties one iota. It is this writer's firm view that negative gearing tax incentives for investment into existing properties is a very misguided and straight-out detrimental policy and I continue to suspect that politicians' reluctance to address this has something to do with their level of investment property ownership (please see my previous post linked above).