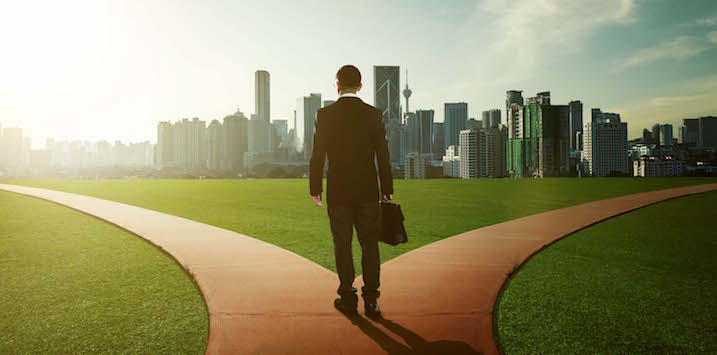 How the right mindset and discipline can give you an investment 'edge'
You're probably familiar with financial commentators talking about an investment 'edge'. But what is an edge, and how can an individual investor compete against the seemingly unfair advantages of the pros, algorithmic supercomputers making split-second trades, and the 'black edge' of insider trading? The good news is that it may be simpler than you think.
We can loosely define three types of investing 'edge'.
Firstly, there is the informational edge, or having better and/or faster information than everyone else. Given strict regulations around fair disclosure, and the speed at which information can be disseminated, an informational edge is hard to come by in today's markets, especially for individual investors. Gone are the days when simply attending the local library to flick through a Moody's manual could provide an investor with information arbitrage. Nor should investors categorically believe that the information they possess is unknown to the market, as chances are the information has already been incorporated into stock prices.
The second type of edge relates to interpreting and using the available information better than everyone else. This type of analytical edge is what Howard Marks calls "second-level thinking". In Marks's words, "…your thinking has to be better than that of others – both more powerful and at a higher level. Since others may be smart, well-informed and highly computerised, you must find an edge they don't have. You must think of something they haven't thought of, see things they miss, or bring insight they don't possess."
An example of this is the Montgomery Global Fund's investment in Apple (NASDAQ: AAPL). When Chris Demasi wrote about Apple being cheap in May last year, we did not have any informational edge over the market. We simply interpreted the available information differently to how the market interpreted the same information when it priced Apple at $90. This type of edge can be honed through consistent practice, but is again hard for the individual investor (who presumably has a day job) to develop without devoting a lot of time to the exercise.
The final type of edge can hardly be called an edge at all – it is simply having the mental fortitude and patience to adhere to a long-term investment strategy. This "emotional edge" (for lack of a better word) can be found within everyone. In fact, the individual investor has an advantage over the professional money manager, because s/he is not subject to monthly or quarterly performance reporting. This makes it much easier to ride out the inevitable rough patches of performance.
Furthermore, this emotional edge applies not only to investing in individual stocks, but also to investing in fund managers and/or an index. Peter Lynch of Fidelity Magellan fame generated an average 29% annual return during the 13 years he ran the Magellan fund; his investors, however, only earned 7% per annum (some sources say they actually lost money). The reason investors collectively tend to do much worse than the funds they invest in is because of their uncanny knack to invest at the peak and redeem at the trough.
This observation extends to indexing as well. DALBAR conducted a study back in 2014 comparing investors' returns to the S&P 500 over a period of 30 years. What they found was that individual investors' returns persistently trailed the S&P 500 (especially over longer time horizons), which reflects a tendency to chase returns and results in buying high and selling low.
For individual investors, having the right mindset and discipline to follow an investment strategy is much more important than knowing more or having better insights than everyone else. While possessing second-level thinking does help, it is the ability to sit still and take less action that separates the successful individual investors from those who merely contribute to the average.