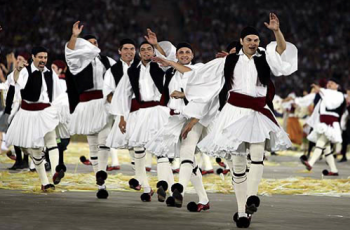 Investing Overseas: Time to buy Greece?
There is a definite element of contrarianism to value investing. Not always of course, but sometimes the market's negative reaction, to news that is of a temporary nature, prices the shares of a company as if the problem were permanent. Going against the tide in these cases can produce very satisfactory investment outcomes.
With that in mind, I thought it helpful to point out that many, if not the vast majority of investors, are currently very fearful about the implications of a Greek government determined to renegotiate their hitherto generously provided debts.
You can see this in the yields on Greek 10 year bonds, which are now trading at over ten per cent. This compares to Mexico on 3.10 per cent, Italy on 1.62 per cent and Spain on 1.48 per cent. You can also see it in the major stock market benchmark – the ASE – which is more than 40 per cent lower over the last six months.
Some experts however are now of the view that it is time to buy Greek assets. Robert Shiller, who won the Nobel Prize in Economics in 2013 for his modeling of asset-price fluctuations is one of those experts. Bloomberg has quoted Shiller; "Investing in Greece right now just might not feel right," adding the price of Greek stocks is, "below anything I've seen in the U.S. and suggests a spectacular investment."
We are aware that many of you are interested in investing overseas and Montgomery is doing some work towards an international fund, for now however you will have to find another path to investing in the land of Zorba, Souvlaki and Dolmades. You can begin your journey by reading the full Bloomberg article here: http://www.bloomberg.com/news/articles/2015-01-27/nobel-prize-winning-economist-says-it-s-time-to-buy-greek-stocks
Roger Montgomery is the founder and Chief Investment Officer of Montgomery Investment Management. To invest with Montgomery, find out more.