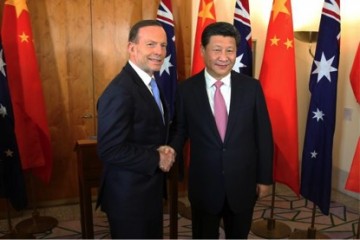 Free Trade or simply Free?
Is the chest beating and plumage preening about and over the Free Trade Agreement a bit of a joke?
Parliamentary Secretary to the Prime Minister, Josh Frydenberg, said the deal to be signed today with China could be worth (note the word 'could') up to $18 billion to the Australian economy over the next few years.  I think he actually said 10 years.  If that's the case, it's worth $1.8 billion per year.
Let's put that into context.  Our total annual iron ore exports are 600 million tonnes.  At US$80/tonne, the total value is A$56 billion.  The total value of the FTA could be wiped out by a US$2.79/tonne move in the iron ore price.
The full terms of the deal are expected to be signed this afternoon and the details released then also. Stay tuned.