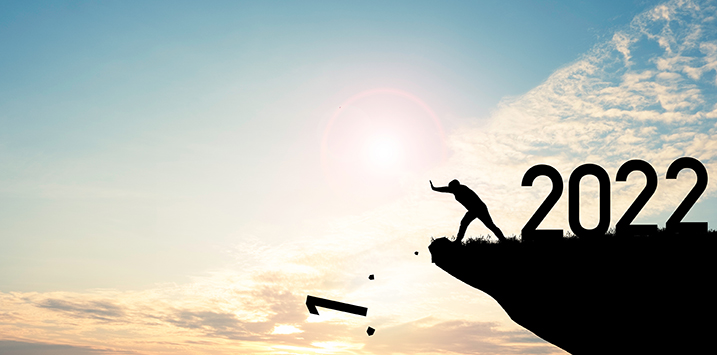 Farewell Fiscal 2021, Hello Fiscal 2022
The Australian All Ordinaries Index finally broke through its late-2007 record high in early-2020. It was then confronted with the short sharp COVID-19 related crash in March 2020, and since then the upward momentum has surprised the most optimistic commentators.  Recording a return of 26.4 per cent in the year to June 2021, excluding dividends, the Australian All Ordinaries Index had a wonderful year.
Meanwhile, the Indian Sensex Index (+51 per cent), the US Nasdaq (+44 per cent) and the US S&P500 (+39 per cent) all produced extraordinary twelve month returns.
For context, academics Elroy Dimson, Paul Marsh and Mike Staunton, from the London Business School, have collated data on share market returns over the past 120 years, and interestingly an average annual return of slightly above 10 per cent, inclusive of dividends, is at the high end of the range. Possibly more interesting is that real returns, after inflation, for many first world stock markets have recorded an annual average return of 6.0 – 7.0 per cent, inclusive of dividends.
Fiscal 2021 was a year when many asset prices performed exceptionally well, particularly on the hard and soft commodity front. Examples include Iron-ore (+116 per cent to US$214/tonne), Oil (up 91 per cent to US$75/bbl.), Copper (+ 57 per cent to US$4.29/lb.) and Wheat (+38 per cent to US$6.79/bushel). The past year saw the story associated with the electrification of the motor vehicle fleet gaining support, and this saw the price of lithium double in the recent several months.
After hitting record lows, bond yields have backed-up a little with US ten-year treasury bonds up 0.81 per cent to 1.47 per cent, UK ten-year gilts up 0.55 per cent to 0.72 per cent and Australian ten- year bond yields up 0.63 per cent to 1.50 per cent. Given the short-term inflationary risks, most commentators have been surprised bond yields have not risen much more.
In this context, there used to be a general (now historical) rule that ten-year bonds should be on a yield equal to the long-term inflation rate plus two or three per cent. We grasp the combined disinflationary pressures from Western World demographics, technology and digitisation, globalisation and the supply of well qualified cheaper labour and often record household and government indebtedness. We also grasp the level of quantitative easing pursued by most Central Banks, and the record low cash rates most countries continue to adopt.
We just don't know what will happen if inflationary expectations rise on a sustainable basis. That said, lets hope Fiscal 2022 is another cracking year for investors!
| | | | | | |
| --- | --- | --- | --- | --- | --- |
|   | 30-Jun | 31-Dec | 30-Jun | 6 months to | 12 months to |
|   | 2020 | 2020 | 2021 | 30-Jun-21 | 30-Jun-21 |
|   |   |   |   | % Change | % Change |
| | | | | | |
| Indicies | | | | | |
| All Ordinaries | 6001.3 | 6850.6 | 7585.0 | 10.7% | 26.4% |
| S&P 500 | 3100.3 | 3756.1 | 4297.5 | 14.4% | 38.6% |
| Nasdaq | 10058.8 | 12888.3 | 14504.0 | 12.5% | 44.2% |
| Nikkei 225 | 22288.1 | 27444.2 | 28791.5 | 4.9% | 29.2% |
| FTSE 100 | 6169.7 | 6460.5 | 7037.5 | 8.9% | 14.1% |
| Dax 30 | 12310.9 | 13718.8 | 15531.0 | 13.2% | 26.2% |
| CAC 40 | 4936.0 | 5551.4 | 6507.8 | 17.2% | 31.8% |
| Shanghai Composite | 2984.7 | 3473.1 | 3591.2 | 3.4% | 20.3% |
| Hang Seng | 24427.2 | 27231.1 | 28827.0 | 5.9% | 18.0% |
| Sensex (India) | 34915.8 | 47751.3 | 52799.3 | 10.6% | 51.2% |
| NZ50 Gross | 11451.1 | 13091.6 | 12654.6 | -3.3% | 10.5% |
| | | | | | |
| Bonds | | | | | |
| US 10 Year Bonds | 0.66% | 0.92% | 1.47% | 0.55% | 0.81% |
| German 10 Year Bunds | -0.45% | -0.57% | -0.21% | 0.36% | 0.24% |
| UK 10 Year Gilts | 0.17% | 0.19% | 0.72% | 0.53% | 0.55% |
| Japan 10 Year Bonds | 0.03% | 0.02% | 0.06% | 0.04% | 0.03% |
| Australian 10 Year Bonds | 0.87% | 0.97% | 1.50% | 0.53% | 0.63% |
| Australian 11am Call | 0.25% | 0.10% | 0.10% | 0.00% | -0.15% |
| | | | | | |
| Commodities | | | | | |
| Gold (US$/oz) | 1800.5 | 1901.3 | 1769.7 | -6.9% | -1.7% |
| Oil (US$/bbl) | 39.37 | 48.46 | 75.13 | 55.0% | 90.8% |
| Iron-ore (US$/tonne) | 99.43 | 155.70 | 214.36 | 37.7% | 115.6% |
| Copper (US$/lb) | 2.73 | 3.52 | 4.29 | 21.9% | 57.1% |
| Wheat (US$/bushel) | 4.92 | 6.41 | 6.79 | 5.9% | 38.0% |
| | | | | | |
| Currencies | | | | | |
| $US/$A | 0.69 | 0.77 | 0.75 | -2.6% | 8.7% |
| $A/GBP | 1.79 | 1.79 | 1.85 | 3.4% | 3.4% |
| $A/EUR | 1.64 | 1.59 | 1.59 | 0.0% | -3.0% |
| Yen/$A | 76.92 | 79.49 | 83.33 | 4.8% | 8.3% |