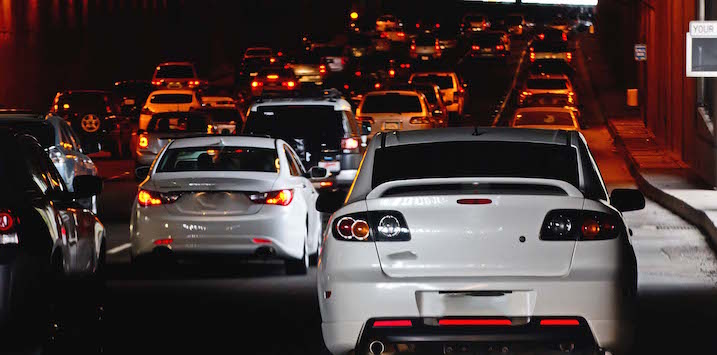 Electric vehicles are about to revolutionise the way we drive
Around the world, there are over 1 million electric vehicles (EVs) on the road, and it's forecast this number could reach 20 million by 2020.  Which means that EVs promise disruption and opportunities on a grand scale – for auto industries and a wide range of other businesses.
The rate of adoption of EVs is one of the central issues.  At the moment, EVs represent a tiny part of the Australian new car market and an even tinier part of the total car fleet.  While they offer materially lower operating costs than traditional cars, their uptake is currently constrained by high capital costs, lack of charging infrastructure, limited range, and lack of choice for consumers, among other things.
However, the ground is clearly shifting.  Some things to note include:
Capital costs are coming down steadily, as manufacturers scale up and technology improves. For example, according to a recent McKinsey&Co report, EV battery costs fell from ~$1,000 per kWh in 2010 to ~$227 per kWh in 2016, and further falls are expected.
According to some forecasts, the declining production costs for EVs will see them reach economic parity with traditional vehicles around 2021, without allowing for externalities like carbon emissions or health benefits.
If you factor in the potential environmental and health benefits, the economics look even more appealing. For this reason, some governments already offer significant incentives to encourage adoption of EVs by consumers.  Norway is one of the best examples, with EVs capturing an estimated 23.5% share of Norway's total auto market in 2016. Those countries committed to the Paris climate agreement will no doubt consider the role of EVs in meeting their commitments.
Auto makers are ramping up investment in electric models, with consumer choice set to expand rapidly in the years ahead as new models are released. The recent announcement by Volvo that it plans to cease producing cars powered only by combustion engines in 2019 is one of the more prominent examples.
Other barriers to EV adoption are also declining as a result of investment and technological investment. As battery and charging technology improves, weight and range improve and infrastructure develops, the case for EV's will further strengthen.
While it is very hard to predict the timing, it seems reasonable to expect an "S-curve" of adoption, whereby change happens slowly for an extended period of time, and then starts to move very rapidly as an inflection point is passed.  The development of autonomous cars, which can exploit lower EV operating costs by facilitating higher vehicle utilisation may contribute further to the shift.
One thing that seems clear is that the automotive world will start to look very different in the coming decades. The challenge for investors is to try to understand the rate at which change might happen and which businesses might be most affected by it.  This then needs to be thoughtfully incorporated into investment decisions in terms of both value impacts and risk profiles.
This may not be the most urgent issue on an investor's plate today, but it is likely to become a large and challenging one requiring considerable thought.  With that in mind, we think it may pay to get an early start.