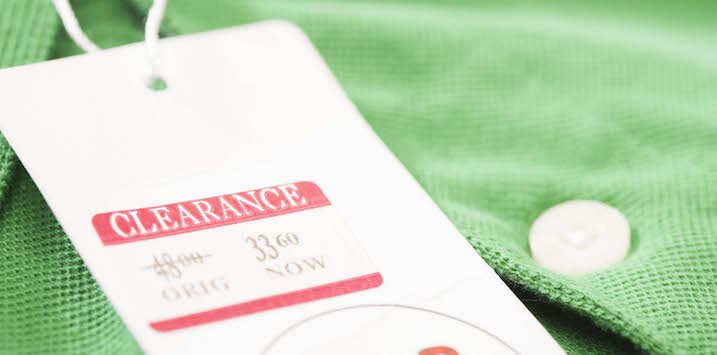 Problems for ETFs that don't seem to ask the price
Whether you're investing or shopping, you need to pay attention to the price tag before you buy. But looking at exchange traded funds (ETFs), it's clear that some fund managers are failing to fully consider the price of the stocks they invest in. Take, for example, the new offerings from ProShares.
This week ProShares, the $27bn manager of ETFs, was readying three new funds for investors to benefit from the deterioration of brick-and-mortar retailers.
ProShares intends to launch a long/short fund which invests in retailers who benefit most from the continuing trend to online shopping, while 'shorting' large US retailers that are most threatened by the same trend. In addition, the manager will offer two other vehicles which more aggressively bet on the demise of traditional retailing.
Both of these vehicles only short the challenged store owners, but they do so with double and triple leverage – to magnify any gains when the stock prices of these companies turn down. Sounds fine in theory. Long the winners, short the losers.
But there may be a problem.
We have no problem investing in online retailing winners. Our global funds own Amazon and Alibaba, two wonderful online technology platforms that will benefit from an increasing propensity to shop online over many decades. We have no problem shorting the brick-and-mortar losers. We have made a good share of profits in Montaka (our long/short fund) by shorting retailers like Prada and H&M. But where we do have a problem is making investments for clients without regard to price. This is where ProShares ETFs appear to do a disservice to investors.
I tabbed through the offer documents for the 3 ProShares funds and zeroed in on the "Principal Investment Strategies" section. Stock selection seems to be determined by "revenue from sales compared to overall company revenues" and "number of, and square footage of, physical stores" rather than by price and value. This is an adequate start to screening investment ideas, but it's entirely insufficient for an investment case.
Buying cheap (and selling expensive) is the most important tenet when it comes to success in investing, yet nowhere does the concept of price and value get a mention in the ProShares filings. Moreover, the ProShares filings state that portfolio "constituents are equal-weighted". How could price/value matter to these ETFs if they intend to weight every idea the same regardless of the stock price? ProShares' style is like picking up that tee-shirt that you have to have without checking the price tag first – only to be shocked when you reach the check-out (or pay your credit card bill)! This is not an issue for investors in our global funds.
On the long side, we undertake a rigorous process to determine a range of values for the companies we invest in. We only invest when the stock price looks cheap compared to these valuation "goal posts". And when the shares become expensive, we stop buying and start trimming. In this way we reduce our risk of loss and can redeploy capital into shares of great businesses with better return potential.
On the short side, we sell expensive businesses that are deteriorating. But once the stock price falls significantly, we put on our long value investors cap to determine where the shares might be a bargain – even if the business is doomed to failure at some point. In this way we avoid a rebound in the shares of poor quality companies which might just be cheap enough for another investor to make a trading profit from.
In shopping and investing alike, the only way to do well is to pay attention to the price tag before you buy!