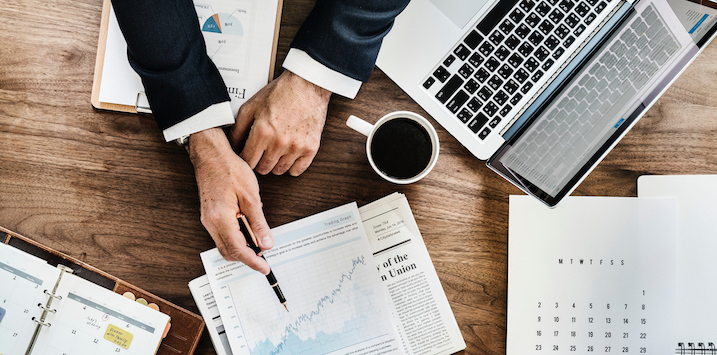 Eclipx Group Limited comes clean
In releasing their half-yearly results for the six months to March 2019, the Eclipx Group (ASX: ECX) management has come clean. After spending a combined $246 million on the Right2Drive and GraysOnline acquisitions in May 2016 and August 2017, respectively, they have now been written down by $118 million. 
These two businesses, together with Onyx and Eclipx Commercial, are now being prepared for sale, and depending on the price, further impairments cannot be ruled out.
After an aggressive plan to expand by acquisition over recent years, the company is now in retreat, focusing on its core activities of fleet and novated businesses across Australia and New Zealand, where they manage and finance 115,000 vehicles. Their brands include FleetPartners, FleetPlus and FleetChoice.
Newly appointed CEO, Julian Russell – who joined from UBS – was the company's long-term advisor and has a deep understanding of the group's businesses, its operations and many key members, past and present, of the executive team. Investors will be hoping Julian is as efficient in selling the non-core assets as he was in purchasing them.
As mentioned in previous articles, the core business of Eclipx has an ability to produce normalised earnings of around $50 million or earnings per share of 15.5 cents, and its share price weakness (the record low of $0.57 per share was recorded in late-March 2019) is a possible opportunity for brave investors.
That said, the company's balance sheet certainly requires some forensic analysis, particularly given borrowings at 31 March 2019 were $350.2 million while funding directly associated with leases and inventory was $1,497.9 million for a total $1,848 million. This compared to operating leases reported as property, plant and equipment of $1,035.4 million, finance leases of $529.2 million, restricted cash of $148.4 million and cash of $94.1 million. Total equity is $711.9 million, while Intangibles are $715.3 million.
Where Eclipx acts as funder for leasing finance facilities, that funding is provided by a combination of warehouse and asset backed securitisation. The funders are major trading banks and institutional investors, and they provide finance to a special purpose vehicle which is used to fund the purchase of assets (vehicles) leased to customers.
These facilities are also known as revolving warehouse facilities because they can be drawn and repaid on an ongoing basis up to an agreed limit. A group of assets funded via a warehouse facility can be pooled together and refinanced by issuing securities (backed by those assets) to investors in the public wholesale market.
Eclipx has received waivers from its funders on its financial covenants over the period to 30 September 2019, and the corporate debt facilities have been reclassified as non-current with a weighted maturity of 3.3 years. Eclipx has engaged advisors to review its bank loans facility size, term, hedging and covenants.
Overall, the execution of the "new strategy" has some risks around price and timing.
Getting a reasonable price for those assets it is preparing to sell will have its difficulties. There are other challenges too. For example, there was no mention of the final three non-core businesses – Carloans.com.au, Carloans.co.nz and areyouselling.com.au – which lose the Company around $4 million p.a. I suspect they will simply be closed down.
In addition, the termination of the merger with McMillan Shakespeare (ASX: MMS) will see Eclipx pay $8 million to MMS and this payment will be booked in the half-year to September 2019.
You can read my previous comments via the links below:
Reverse engineering expectations to yield an edge
What Smart Group keeps outperforming Eclipx